On April 20, BP's Deepwater Horizon oil rig exploded in the Gulf of Mexico, killing 11 workers and commencing months of oil leaking unrestrained into the ocean. Efforts to manage the spill with controlled burning, dispersants and plugging the leak were unsuccessful until BP capped the well in mid-July, temporarily halting the flow of oil into the Gulf. The well was then successfully plugged and declared "effectively dead" on September 19.
This oil spill has obtained the dubious distinction of being the worst oil spill in US history, surpassing the damage done by the Exxon Valdez tanker that spilled 11 million gallons of oil into the ecologically sensitive Prince William Sound in 1989. It is estimated that over 205 million gallons of oil were released into the Gulf.
Here are updated photos of oil hitting coastlines and the damage throughout the ocean, which poses a serious threat to fishermen's livelihoods, marine habitats, beaches, wildlife and human health.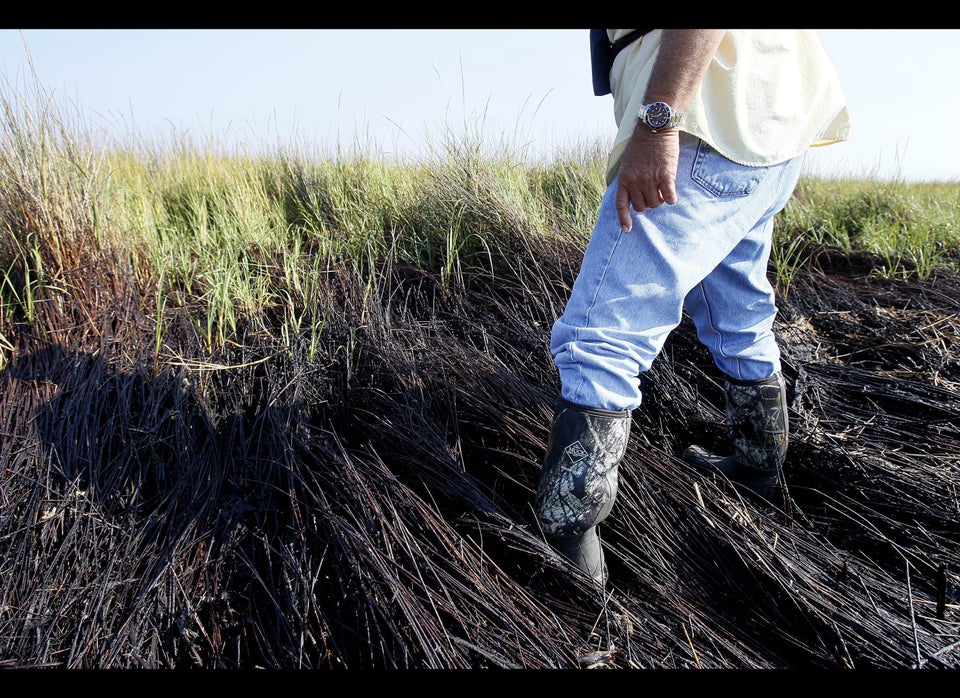 Oil Spill Images
Related
Popular in the Community