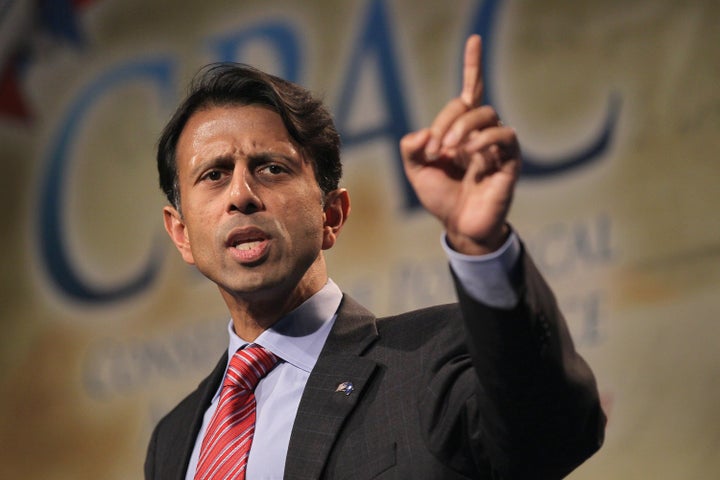 Louisiana Gov. Bobby Jindal's bold education package that calls for using public school dollars to fund private and parochial school vouchers will be tested in court.
The suit against the education spending changes, which includes the controversial voucher funding, also named Jillian Alexander -- a parent of two public school students in Baton Rouge -- and Billie Smith, a Baton Rouge teacher, as plaintiffs. Meanwhile, the tenure lawsuit was filed on behalf of Nellie Meariman and Kevin Dehart, who are both teachers in the Jefferson Parish Public School System.
If implemented, Jindal's program would mean that beginning this fall, thousands of poor and middle-class children would receive vouchers covering the full cost of tuition at over 120 Louisiana private schools -- including small, Bible-based church schools, according to Reuters. The following year, students representing any income bracket would be eligible for mini-vouchers enabling them to pay various private-sector vendors for classes and apprenticeships not offered in traditional public schools. The money could be directed at industry trade groups, businesses, online schools and tutors, to name a few.
James Garvey, a Jefferson Parish representative on the Louisiana Board of Elementary and Secondary Education, has voiced his opposition to the Jefferson Federation of Teachers' involvement in the lawsuit.
"I think that it is a shame that the Jefferson Federation of Teachers is using the money that they collect from their hard working teachers, through their union dues, to pay for prosecuting these lawsuits," he wrote in a statement Friday.
The proposal would enable low-income and disabled students to use federal funding to attend public schools, public charter schools and in some cases, private schools. Federal funds could also be applied to tutors or digital courses, though the plan was not expected to include any new federal money for education.
Popular in the Community