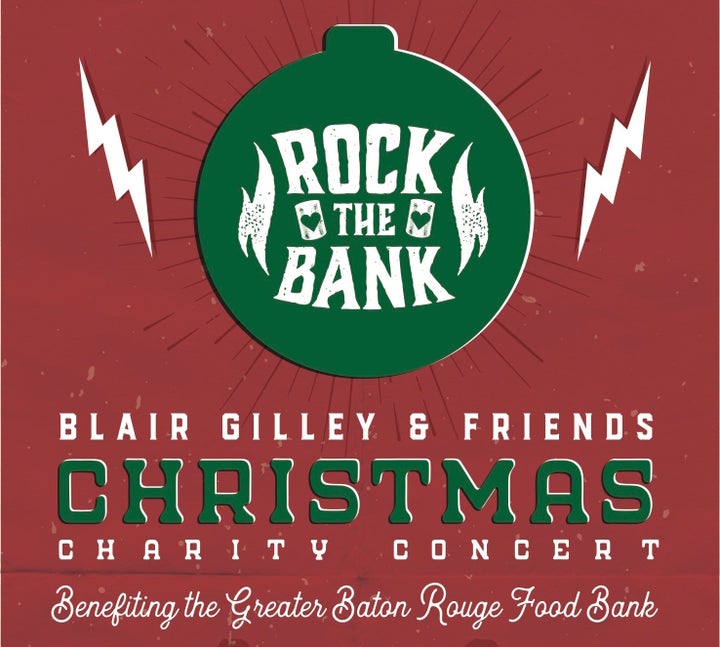 2016 will be remembered as a particularly tumultuous year. From political upsets and untimely deaths of celebrities to natural disasters and acts of senseless violence, it's been a rough nearly-12 months.
Baton Rouge, Louisiana, saw more than its fair share of hardship this year. In August, record rainfall in the southern part of the state led to what Governor John Bel Edwards called "a historic, unprecedented flooding event." Hundreds of homes and businesses were destroyed or damaged in the flooding—including the Greater Baton Rouge Food Bank, whose mission is to help such families in need. More than four feet of floodwater gushed into the food bank's 170,000 square-foot facility, leading to devastating losses of food.
Blair Gilley, a Baton Rouge native who now lives and records in Nashville, was touched by the flooding when he visited his childhood home this summer. "The devastation was unimaginable," he says. "My mom and brothers [who still live in southern Louisiana] described the damage to me, but it's just hard to picture something like that until you see it with your own eyes."
Gilley, along with his band January Noise and their friend David Borne', will perform a benefit show called Rock The Bank this Christmas to raise funds for the Greater Baton Rouge Food Bank.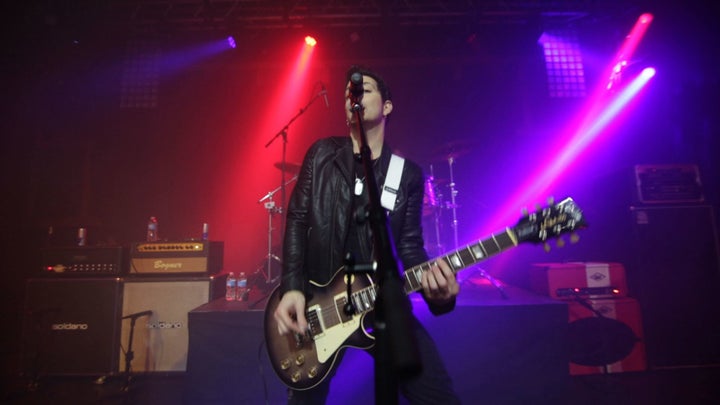 Gilley hopes the concert will become an annual event to benefit the region. "The Greater Baton Rouge Food Bank can provide four meals for every $1, so each attendee's $10 ticket will be directly providing 40 meals for families in need," he says. "We want to raise as much money as we can and help out the food bank as much as possible."
Michael G. Manning, President and CEO of the Greater Baton Rouge Food Bank, credits the generosity of Gilley and those like him for surviving the hardships of 2016. "We lost everything—including our computers, office furniture, all but one truck, all warehouse equipment, and more than 575,000 pounds of purchased and donated food," he says of the floods. "Despite the challenges we have faced, the Greater Baton Rouge Food Bank has been blessed by generous donations and volunteers who have helped us continue serving the community. The Rock the Bank: Blair Gilley & Friends' Concert is a great, creative way to raise awareness of the issue of hunger and to support our efforts to fight hunger in our 11-parish service area."
Gilley says several local businesses have already stepped up to support the event, including Mackey/ Daigle Companies, J. Rivet Construction, Bridal Boutique, Bite and Booze, B&G Construction, Gilley's Gallery and Fuse Media. He says he hopes even more will join in. "The Varsity shares our commitment to helping those in need and has helped greatly in making this event a reality," Gilley says. "We're hoping to cover all remaining hard costs with sponsorships from businesses so that 100% of every dollar raised can benefit families in need."
Gilley, whose latest album, If It's Just For Tonight was released last December, says the event will be even more special because of the venue hosting: Baton Rouge's famed Varsity Theatre. "My love for this place and its commitment to continue promoting live music in Baton Rouge runs deep," he says. "Helping others is something that is close to my heart. I've been blessed to play music for a living and this is my way to say thanks and give back to help those truly in need."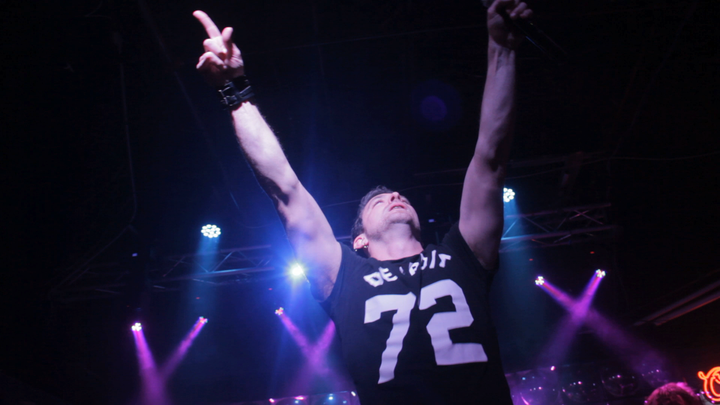 Gilley says his relationship with The Varsity Theatre goes back to his childhood days. "I used to pass by and stare at the Marquee, in awe of all the acts that were coming. When I was old enough to get in, I saw every band possible and met everyone I could. The area behind the Varsity where the bands would come out was magical to me. Years later, I got to open up for many of those bands, including several opening slots for hometown heroes Better Than Ezra and Cowboy Mouth. Then we followed that by headlining our own shows at The Varsity," he says.
Tickets are $10 with all proceeds going to the Food Bank. A limited number of VIP tickets are available for $50. Additionally, Gilley has committed to providing tickets at no costs to families in need. "I was very fortunate to grow up in a family that could support my love of live music," he says. "If anyone in the Baton Rouge area wants to come to this show but cannot afford the $10 ticket, please send us a message on Facebook. I'll make sure you and your family can participate in the night's celebration at no cost."
Popular in the Community