In the years leading up to the theater shooting on Thursday in Louisiana, suspected shooter John "Rusty" Houser was becoming more and more erratic.
Neighbors say he went from a choir singer in the local church to an evicted tenant who trashed and booby-trapped his home in spite of the new owners, WRBL reports.
In February 2014, Norman Bone -- who already knew Houser and purchased his home after it went into foreclosure -- approached Houser to ask when he was going to leave. He says he got some colorful language and a door slammed in his face in return.
When Houser missed his eviction hearing, Bone went to the house with an officer. The cop told Bone to stand back upon realizing that the home was trashed and a gas line had been left open, with the electric fireplace still on.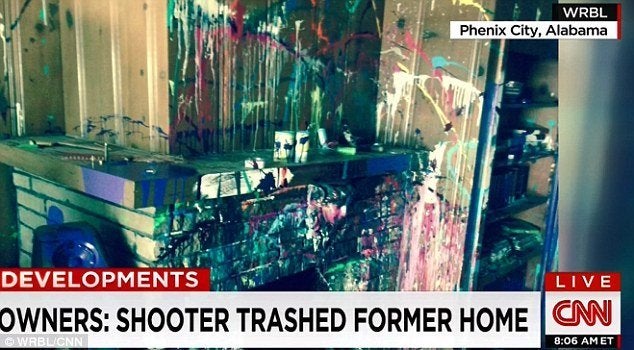 There are conflicting reports about whether Houser intended to make the house blow up or catch on fire, but one thing's for certain: He wanted to send a message.
Inside, officers found that Houser had poured concrete into the drains, and cemented the fuse box shut. Everything he left in the home was smashed and on the floor, and paint was splashed on the walls. The only thing left untouched was his estranged wife's wedding dress, left on a hanger in the closet.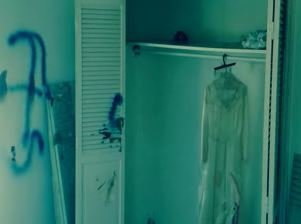 It was clear Houser didn't want the new tenants to live there, Bone said.
A friend of Houser told The Huffington Post that the man started to derail 10 years ago. He began to radicalize politically, became violent with his family, according to court documents, and started to build a rap sheet that included theft, domestic violence and arson.
His violent behavior culminated in the theater shooting in Lafayette, Louisiana, which left two dead and nine wounded before Houser turned the gun on himself.
The Associated Press contributed to this report.
Calling all HuffPost superfans!
Sign up for membership to become a founding member and help shape HuffPost's next chapter