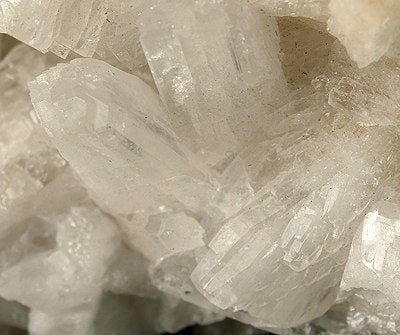 After a sinkhole formed in Assumption Parish early this month, hundreds of neighbors fled, lawsuits were filed and Louisiana Dept. of Natural Resources Secretary Scott Angelle resigned. A hole on the edge of a salt dome near Pierre Part, La. -- about 80 miles northwest of New Orleans -- has grown to 400 feet wide and over 400 feet deep in spots. The salt water or "slurry" within it contains diesel fuel.
Underground salt domes, used to mine brine, salt and sulphur, dot the area. Natural gas pipelines crisscross the region. And because caverns mined for brine are also used to store natural gas, propane and butane, residents are worried about possible fires and explosions. They fear the sinkhole may be radioactive.
A couple of companies and possibly more are involved. A well owned by Texas Brine Co., LLC, located at the sinkhole, began producing brine in the early 1980s, but was plugged and sealed with cement to a depth of 2,500 feet in mid-2011.
Authorities say they're also keeping an eye on a nearby cavern that's full of butane."The sinkhole is about 1,600 feet from a cavern containing over 900,000 barrels of liquid butane," operated by Crosstex Energy of Dallas, according to Assumption Parish Sheriff Mike Waguespack. Butane turns into a highly flammable vapor when it's released.
Last week, Sonny Cranch, spokesman for Texas Brine, said "the site is not radioactive. That's been confirmed by Louisiana Dept. of Environmental Quality tests and by the state Dept. of Natural Resources. There's no radioactive material there, beyond what might be naturally occurring. For instance, if you live in a brick and concrete house, you'll have some radioactivity."
Attorney Daniel Becnel Jr. in Reserve, who filed a class action suit on behalf of neighbors, said "the reason residents worry about radioactivity is because companies store radioactive material at the bottom of these caverns. All the companies around here inject pollution into deepwater wells, hoping it will never surface. Gas, however, has started bubbling up from this sinkhole."
Becnel's class action suit, filed in U.S. District Court in New Orleans on August 10, claims that Texas Brine knew the cavern's walls were vulnerable as early as January of last year but didn't warn the public. A Baton Rouge attorney and other lawyers in the area have also filed suits for property owners.
Last week, Rodney Mallet, spokesman for the Louisiana Dept. of Environmental Quality, said "we began our monitoring on July 13" of this year. "The Dept. of Natural Resources was involved with the bubbling before us," he said. "We tested before the sinkhole formed, and sampled air and bubbles before the slurry hole appeared." DEQ has taken radiation, water and air samples, and has examined nearly a hundred private properties.
Mallett said that DEQ's Mobile Air Monitoring Lab is testing air by the sinkhole, while Texas Brine removes diesel fuel. Texas Brine is ridding the sinkhole's slurry of diesel. "No samples to date have indicated any risks to human health from air pollution and water pollution," Mallett said. "All sampling data is available at DEQ."
Mallett said "rumors of explosions seem to be alarmist and unfounded. However, we have asked Crosstex, which owns the nearest cavern, to provide a risk-management plan and its worst-case scenario. We're operating out of an abundance of caution and making decisions based on sound science."
Within the area, 150 homes and 350 residents are under mandatory evacuation, Sheriff Waguespack said last week. "People are staying with relatives and friends," he said. "They'll remain evacuated for at least another thirty days until the source of the bubbling is determined."
Governor Bobby Jindal declared a state of emergency in the area on August 3. Five days later, DNR Secretary Scott Angelle suddenly resigned, and was replaced on an interim basis by Stephen Chustz, assistant secretary of the state's Office of Coastal Management. Jindal praised Angelle as the "state's point person on federal oil and gas permitting issues," without mentioning his oversight of the mess at the sinkhole.
Becnel said "Angelle always supports big business. He was at the DNR when more than 40,000 fish died in the Pearl River a year ago. He was going to let the paper mill polluter in that case off with a sIap on the hand until the media and attorneys made a big stink about it." A discharge from a Temple-Inland plant in Bogalusa, La. caused the August 2011 fishkill.
"Angelle was at the DNR when the sinkhole opened up," Becnel said.
This month, Jindal appointed Angelle to the Louisiana State University Board of Supervisors. Angelle is also running for a position on the state's Public Service Commission this fall.
But Becnel said "it's hard to believe there was an urgent need to fill that Board of Supervisors vacancy."
On August 9, Louisiana Office of Conservation Commissioner Jim Welsh ordered Texas Brine to drill a relief well to assess the integrity of the cavern. Texas Brine contracted Riceland Drilling of Lafayette to do the job.
Last Wednesday, Sheriff Waguespack said "Riceland will start bringing in equipment today and it will take three days to set it up. They will drill from a location that's about 500 feet from the suspect cavern location" on Texas Brine's 40-acre site south of La. 70 South.
Drilling was expected to begin on August 19, Waguespack said last week. "They have to drill down at least 3,000 feet and directly into the cavern to try to find the source of the bubbling," he said.
Cranch said "drilling will take 40 days, give or take a few days. The well will be used to relieve any natural gas pressure in the cavern, and then imaging equipment with a sonar device will examine whether the cavern's wall was breached." The well will not be used for brine or natural gas production.
Cranch also said that matted, vegetative matter is being pulled from the slurry now so that the diesel sheen on the sinkhole can be removed.
Before the sinkhole developed on August 3, residents of the Bayou Corne and Grand Bayou areas said they'd seen natural gas bubbles and felt tremors for over two months. Texas Brine officers met with DNR officials in late July, four days before the sinkhole formed. According to U.S. Geological Survey data, tremors appeared to center on the western edge of the Napoleonville Dome.
Waguespack said the last, similar incident occurred in late 2003 when Grand Bayou residents were evacuated because of a gas leak from the salt dome. The salt cavern that's being monitored now passed its last federally-required, mechanical integrity test or MIT in October 2010.
But this summer, "theories are that the salt dome below the surface may have been breached or that it collapsed," Waguespack said. "Recent tests taken by DEQ from the sinkhole at various depths showed high salinity, suggesting a breach and escape from the cavern."
As for diesel fuel odors, Cranch said diesel was used as a sealing agent, especially at the top of the dome when the well was closed last year. Waguespack said "diesel fuel is used as a pad in these wells to stop corrosion of the casing."
Cranch said the well is on land leased from Occidental Chemical Corp. in Dallas. "Oxy is one of our customers for brine, which is used in sodium chloride to make plastics found in consumer products, including CDs and DVDs," he said.
Meanwhile, Texas Brine has worked with state and local officials to set up a relief fund for evacuees. The company has agreed to pay for residents' expenses dating to the start of the evacuation and began issuing housing assistance checks last week.
"The sinkhole remains about 400 feet across and is still bubbling," Waguespack said last Wednesday. "We don't smell odors today, but on some past mornings we picked up the smell of diesel."
Waguespack said the salt dome at the site contains about fifty caverns. Louisiana has at least a hundred salt domes, and they're prevalent along the Gulf Coast.
Natural gas companies operating near the sinkhole were asked to depressurize pipelines this month after a section of pipeline in the slurry area became bent.
Attorney Becnel said, "state authorities typically say 'no one was injured, everything's okay' after an incident involving chemical or oil-and-gas companies. They say that, even when people were hurt and things are not fine."
This article was originally published in The Louisiana Weekly, Aug. 20, 2012.
Related
Popular in the Community