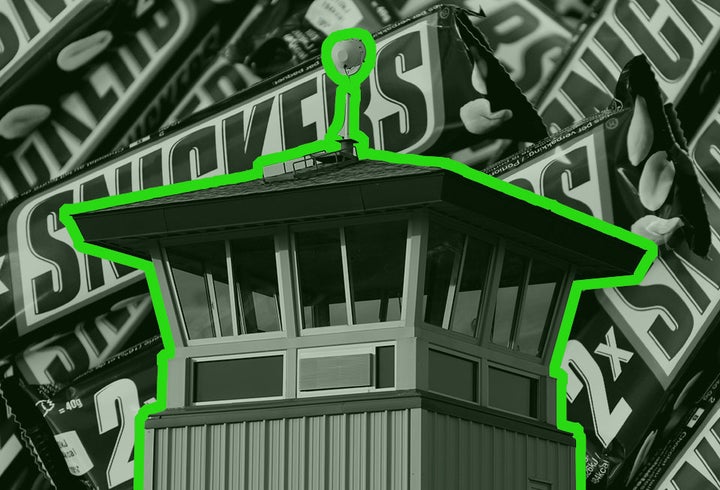 A man accused of stealing Snickers candy bars may face life imprisonment under a Louisiana law intended to shut the revolving jailhouse door on violent career criminals.
Jacobia Grimes, a 34-year-old New Orleans man who has a ninth-grade education and five prior theft convictions, was charged under a felony theft statute with stealing $31 worth of candy bars from a convenience store on Dec. 9, The New Orleans Advocate reported. Grimes' record makes him subject to a sentence of 20 years to life under the habitual-offender law if he's convicted, his lawyers said.
Orleans Parish District Attorney Leon Cannizzaro's office has no intention of pressing for such a harsh sentence, a spokesman said. But the mere possibility, legal experts said, points out a consequence of the habitual-offender law: It forces accused repeat offenders to plead guilty for a reduced sentence rather than risk a trial and the possibility of a lengthy mandatory prison term.
"Obviously, if our client stole something, there should be some punishment -- but we're talking about $31 in candy bars," New Orleans attorney Michael Kennedy told The Huffington Post. "He shouldn't be facing a mandatory minimum of 20 years. That's unconscionable."
Grimes "is terrified," Kennedy continued. "Can you imagine facing spending that much time in prison because you shoved some candy in your pocket?"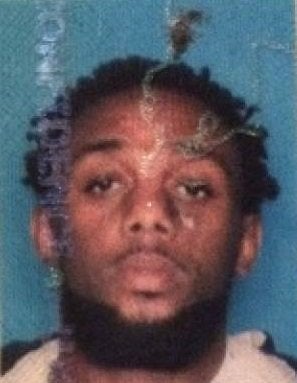 The absurdity wasn't lost on the judge who arraigned Grimes last month.
Christopher Bowman, a spokesman for the DA's office, said prosecutors would never seek to punish an accused shoplifter like Grimes with a 20-year prison sentence.
"His attorneys [are] looking for publicity on a case," Bowman said. "No one has charged this guy as a quad offender."
Regardless of what the DA's office now says, Grimes can be subject to the habitual-offender law -- and its 20-years-to-life sentence -- if he's convicted, Kennedy said. The threat "has existed since the moment the district attorney's office opted to use the enhancement statute making an otherwise misdemeanor crime a felony," he added.
PHOTO GALLERY
Louisiana's Habitual Offender Law
The habitual-offender law, with its long mandatory sentences, taints Louisiana's justice system by giving prosecutors an unfair advantage, attorneys say.
"When [the district attorney] has this sledgehammer to hold over you, he knows that you will cop a plea," Kevin Kane, of the Pelican Institute for Public Policy, a Louisiana think tank, told HuffPost. "We've given so much power to the prosecutors. All we can do is hope they don't abuse that power."
If the defendant chooses to fight his charges and loses, the judge has no choice but to impose a long sentence.
"The mandatory minimums that come with it take all the discretionary sentencing power away from the judge," said Miles Swanson, who represents Grimes with Kennedy. "It puts all the power in the hands of the district attorney's office."
State Rep. Terry Landry Sr., a Democrat who retired as superintendent of the Louisiana State Police, said prosecutors use the law "as leverage in their toolbox to get people."
"These laws are the reason we have the dubious distinction of being the arrest capital of the world," Landry said.
Such was the case with Gregory Hartshorn, who agreed to a plea bargain with a 10-year sentence for a carjacking he said he didn't commit, rather than risk trial and possible 40-year prison term.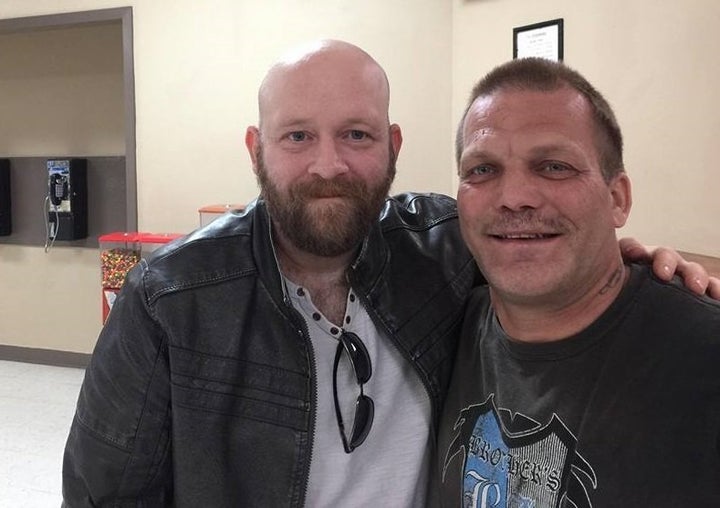 Hartshorn, who was 36 in 2007 when police charged him with the violent carjacking of a newspaper delivery driver, told HuffPost in November that his attorney encouraged him to accept the plea bargain because of his prior record for burglary and drugs.
"I later went to court and was told, 'Either you take this 10-year sentence or we're going to trial and you're going to get 40.' So I wound up taking the 10," said Hartshorn, who is still serving his sentence.
"Some district attorneys only use the habitual-offender law for the worst of the worst," Thompson said. Others, he said, "use it as a plea-bargaining tool for leverage."
For someone with a prior record, a fresh charge -- even one backed by flimsy evidence -- puts them at a serious disadvantage, Thompson explained.
"The fear effectively deprives people of their right to trial," he said.
It's also expensive for taxpayers.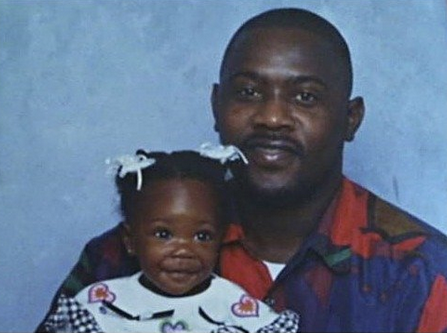 Consider the case of Bernard Noble. Noble, 49, was arrested in the Broadmoor area in 2010 for possessing 2.8 grams of marijuana -- the equivalent of two cigarettes. Noble, who had prior drug convictions, was deemed a habitual offender and was sentenced to more than 13 years in prison.
In 2012, an estimated 40,000 inmates were housed in Louisiana, at a cost of approximately $663 million per year. Of those 40,000 inmates, 44.3 percent of them were serving sentences for non-violent drug and property offenses, according to a study conducted by the Pelican Institute.
"I can't believe any of our elected officials think this is OK," Kennedy said. "It's easy to look at stories like this and think it only effects other people, but it is affecting every taxpayer."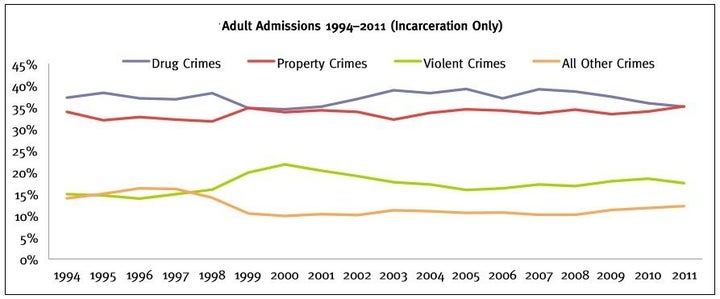 When one considers Louisiana's current financial situation, with an estimated $943 million budget deficit looming—which is threatening medical care, education and prompting talks of tax increases to the tune of $836 million—it raises questions about why recent talks of prison reform have been tabled by legislators.
"There hasn't been a push for it this legislative term, which is strangely ironic," Thompson said. "The priority right now is to cut a whole bunch of stuff, when it's really the perfect time to look at this issue and how much money could be saved."
Despite the human and financial toll of the habitual-offender law, there's no convincing evidence it has had any impact on crime, according to the Pelican Institute.
"The habitual-offender law was in response to the bad old days of the '70s and '80s, when crime rates skyrocketed and there was very popular support for a variety of measures to get tough on crime," said the Pelican Institute's Kane. "But then you have to look at diminishing returns, where you reach a point you're locking up people for longer periods of times and you're not bringing down crime rates."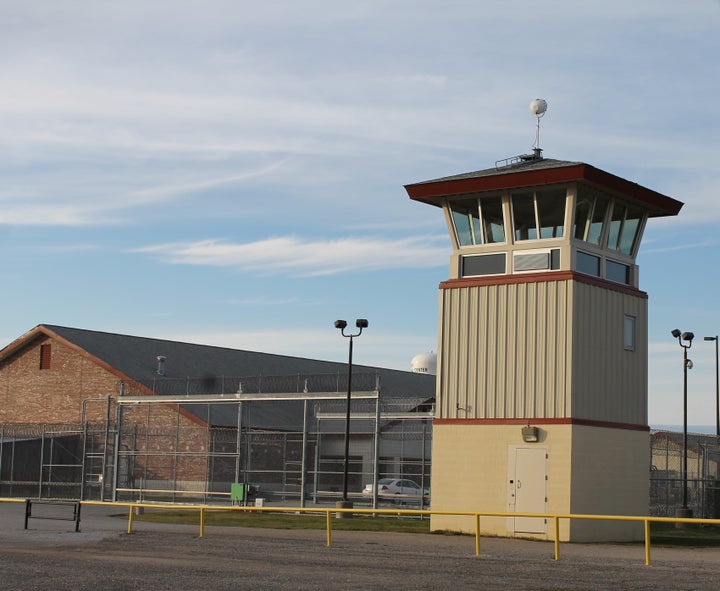 Thompson, of Louisianans for Responsible Reform, said a potential solution would be to take drug offenses and other minor crimes out of the equation.
"Right now, it's too broadly written," he said. "The ideal habitual-offender statute would be limited to crimes of violence, sex offenses and home invasions. If you do that, you will, in time, see a substantial drop in the incarceration rate."
REAL LIFE. REAL NEWS. REAL VOICES.
Help us tell more of the stories that matter from voices that too often remain unheard.
BEFORE YOU GO