Louisiana Supreme Court Chief Justice Bernette Johnson ripped her colleagues on the court this week for affirming an 18-year prison sentence for a man who was arrested with 18 grams of marijuana.
In a blistering dissent released Wednesday, Johnson called her fellow justices' decision to uphold Gary Howard's lengthy prison sentence without the benefit of parole, probation or suspension of sentence "outrageous" and "ridiculous."
She cited the "rapidly relaxing social attitudes" toward the use of marijuana, the increasing number of states whose voters have approved the recreational use of the drug, and changing laws surrounding criminal justice, "even in Louisiana," providing more lenient penalties for marijuana possession. Louisiana has the highest incarceration rate in the nation but is currently considering reforming its criminal laws, which critics have long condemned as being overly harsh.
Marijuana is the most commonly used illicit substance in the United States. While more than half of states have now legalized marijuana in some form, and support for legalization has risen dramatically in recent years, reaching historic highs in multiple polls, possession of recreational marijuana in Louisiana remains illegal.
A jury found Howard guilty of possession of marijuana with intent to distribute, and in 2014, a judge sentenced him to 18 years in prison under the state's "habitual offender" law because of three prior felonies Howard had on his record. Howard had appealed his conviction, but Louisiana's Supreme Court ruled this week that there was enough evidence that Howard intended to distribute the marijuana. When investigators searched his home they found four separate baggies of marijuana inside of a larger bag, according to court documents.
However, Johnson asserts in her dissent that the state found Howard guilty of nothing more than possession of marijuana, not of intent to distribute it. She noted the state's expert in the case testified that the amount of marijuana Howard was found with could have been rolled into as many as 36 joints, but that small quantity is "more consistent with personal use" than intent to distribute.
"In my view, there was a complete lack of evidence presented by the state that the marijuana was not for personal use," Johnson wrote, adding that there was no evidence presented of cash or scales to weigh drugs found at the house. Johnson also argued that the fact marijuana was found in multiple baggies doesn't necessarily mean Howard was packaging it himself; it may have simply been the form it came in when it was purchased, she wrote, noting that the state's expert witness conceded the same.
She also criticized the sentencing ― exactly 18 years in prison for 18 grams of marijuana, or one year per gram ― as suggesting the court acted arbitrarily rather than as "the result of careful consideration of the appropriate sentencing factors."
Imprisoning Howard for what Johnson called an "extreme length of time" will cost the state about $23,000 annually ― or $400,000 total over the course of the full sentence, which, she writes, "provides little societal value and only serves to further burden our financially strapped state and its tax payers."
Johnson was so convinced that the court's finding was wrong that she wrote she would have vacated Howard's conviction and replaced it with a simple possession verdict, were it solely up to her. Johnson believes that the state "overreacted" in its sentencing of Johnson because police found a firearm in his bedroom closet. However, Howard was acquitted of any weapons charges, which should have eliminated its effect on his sentence.
Before You Go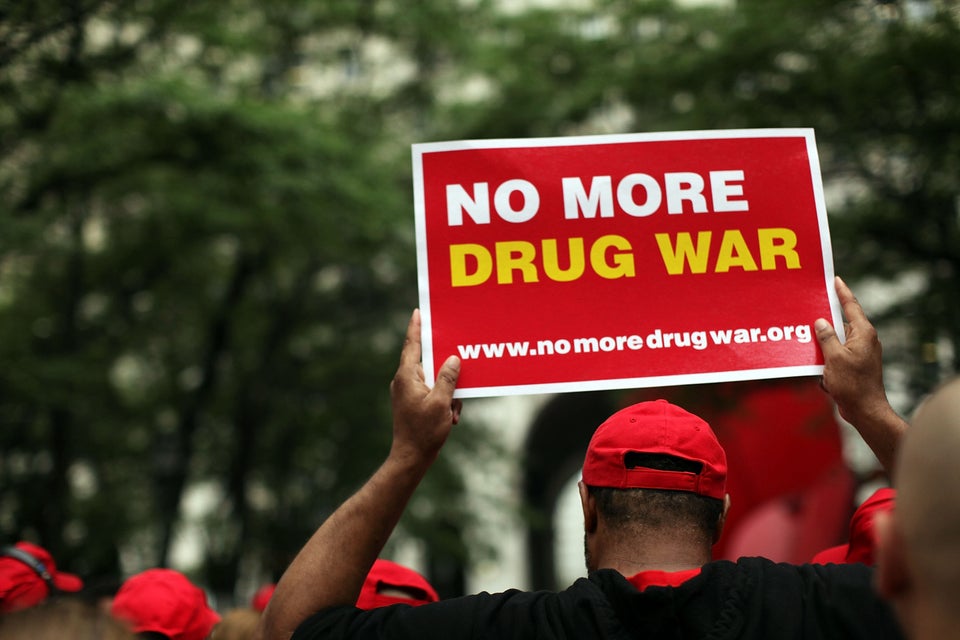 27 Reasons Why U.S. Shouldn't Lead War On Drugs
Popular in the Community