NEW ORLEANS, Sept 24 (Reuters) - A black teenager was shot dead during an altercation with a black police officer investigating reports of armed males entering an abandoned house in a small city near New Orleans, Louisiana state police said on Tuesday.
The altercation between the Terrebonne Parish deputy and the alleged intruders was inside a home in a heavily residential area of Houma, about 57 miles southwest of New Orleans, Louisiana State Police spokesman Evan Harrell said.
A weapon was found "in close proximity" to the 14-year-old victim's body, Harrell said, adding a fifth person was being sought by police after escaping from the home.
The teen who was killed was identified as Cameron Tillman by family members near the scene of the incident, local CBS affiliate WWL-TV reported.
The boy was shot by an officer, Harrell said.
Deputies were responding to 911 emergency calls of armed individuals entering the house, he said.
The shooting was being investigated by state police at the request of the Terrebonne Parish Sheriff's Office, Harrell said.
Two juveniles and an 18-year-old were arrested, but police were not releasing their identities, Harrell said. The three suspects are facing possible criminal trespassing charges. (Reporting by David Minsky in New Orleans; Editing by Eric M. Johnson and Hugh Lawson)
Before You Go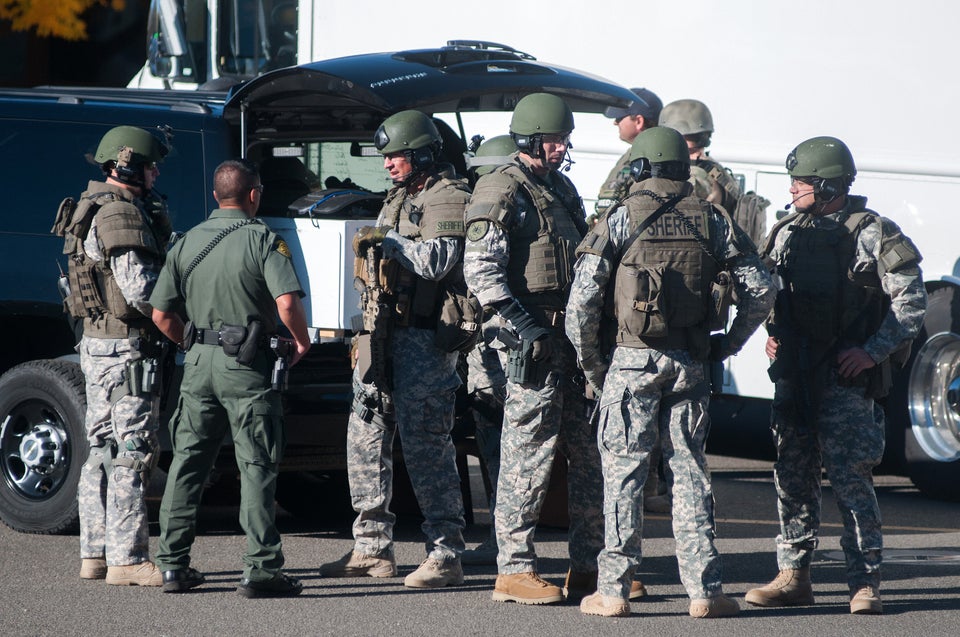 Shootings In America