A controversial statue in Louisville honoring Confederate soldiers will be taken down.
"The stain of slavery and racism that this monument represents for many, many people has no place in a compassionate, forward leaning city," Louisville Mayor Greg Fischer said in a news release.
Fischer and Ramsey spoke in front of the statue on Friday, with construction equipment in place nearby ready to begin the removal, but no official timeline has been set.
Not everyone is happy with the move.
Everett Corley, a Republican candidate for the House of Representatives, plans to go to court to block the removal.
But the mayor said the removal isn't about erasing history.
"I recognize that some people say this monument should stay because it is part of our history," Fischer said in a statement. "But I also appreciate that we can make our own history."
Kentucky, a key border state during the Civil War, was not part of the Confederacy. Officially neutral when war first broke out, Kentucky eventually sided with the Union.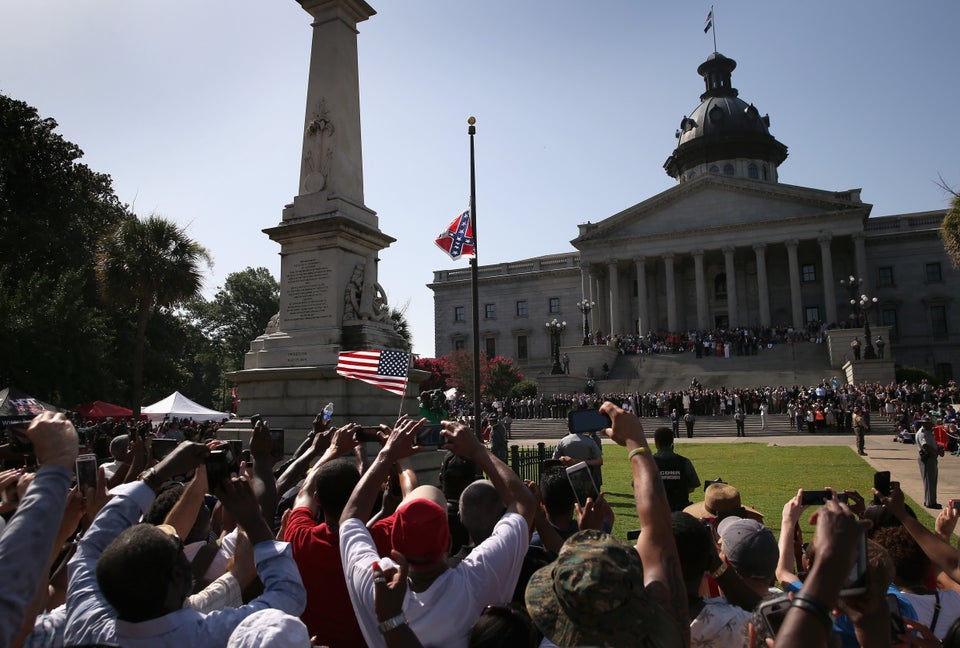 Confederate Flag Comes Down At South Carolina Statehouse