Lounger, described by Boarding Area as the "Tinder for frequent travelers," thinks it's possible. The app, launched by two frequent fliers (Jessika Nilsson and Fred Roeder), connects travelers in airport lounges to either keep each other company or, in true rom-com form, facilitate the airport meet-cute you've always dreamed of.
Co-founder Nilsson told The Huffington Post that the idea to launch the app came from trends she noticed in airport lounges around the world. "I'm always glancing at the people approaching the lounge trying to pick up the courage to speak to someone about being their plus-one without causing an awkward scene," she said, adding, "flying is a pretty lonely business and transiting tends to be boring. We want to make it exciting. We're encouraging fellow travelers to be kind to strangers, socialize more, and why not use the app for dating?"
While we admit swiping for love sounds like a great way to kill time at the gate, we do have a few questions about the promotional video. Namely, how did the app magically appear on their phones? Why are they the only people in the airport? Is that flight attendant cupid in disguise?
We guess you'll have to download the app to find out.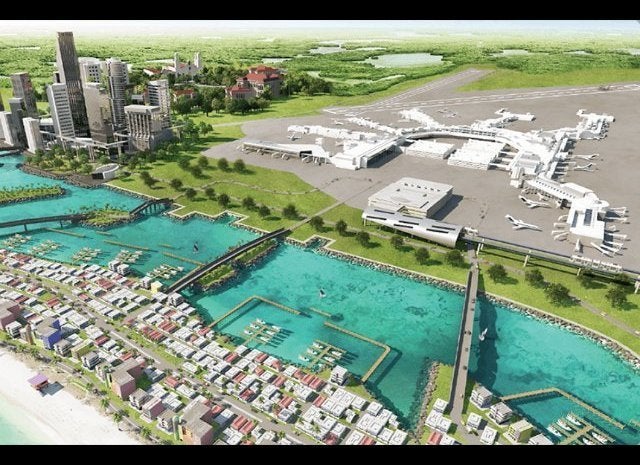 Airports with Awesome Amenities