In Spain, laziness is a cherished activity right up there with futbol, bull fighting and looking all Latin lover-ish. OTP's rounded up a list of budget ideas to help you get your Spanish do-nothing on while in Madrid.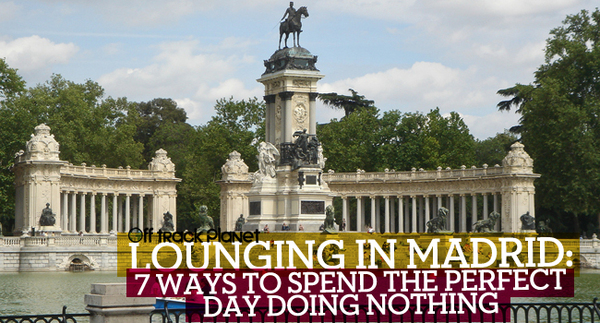 The capital city happens to host Europe's largest open-air market, El Rastro. The famous flea fills the narrow streets of La Latina on Sundays and is the place to buy and sell cheap junk. Your retail therapy will consist of random items ranging from antique art to artisan leather products, fans, scarves and a whole bunch of crap your grandma would be thrilled to receive as a souvenir. The pet turtles are tempting. They will not survive in your backpack.
With the nearest coastline over 200 miles away, Retiro Park becomes Madrid's beach for laying out, taking a walk or going on a mini-boatride. During summer months, the city's green lung overflows with tourists, picnickers and tanning Spaniards. The park also hosts free year-round events from concerts to art expositions. A destination for fitness fanatics, you can even plan out a useless run route between naps. Retiro's monuments, fountains, museums and the free-to-enter Crystal Palace, allows you to at least pretend to do something cultural while you secretly check out the topless sunbathing Spaniards.
Join hundreds of Spanish teens for the ultimate BYOB. Since people here typically live at home until they're almost old and gray, the best and cheapest way to escape the padres is to hit the streets for some botellón. When the weekend arrives, young crowds gather throughout the city, particularly near the University and hipster-filled Malasaña neighborhood. Grab a box of wine to make kalimotxos (coke and red wine), get comfortable in Plaza de San Ildefonso and proceed to get trashed Spanish-teenager style. Since any alley, park or street corner is venue enough for botellón, consider the whole city a pop-up DIY party.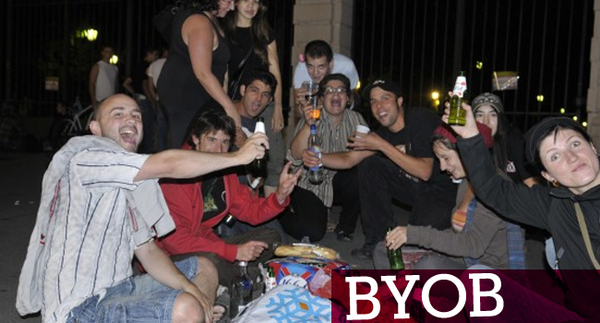 Most locals typically park themselves at a terraza (terrace) table and lounge over drinks and smokes any time the sun shines. Famous terraza-and-tourist hotspots include Plaza Mayor and Plaza de Santa Ana. But to escape some of the visiting crowds, head instead to Plaza Dos de Mayo in Malasaña or Plaza de Santa Barbara near Alonso Martínez. Order a caña (small beer) or tinto de verano (red wine with lemon Fanta), bust out a cigarette, up your talking volume by a few notches and you'll fit right in.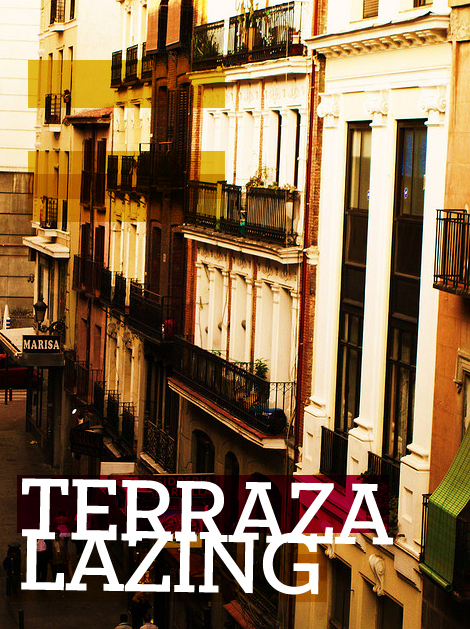 OTP Tip: Always keep your goods in your lap. Pickpockets in these parts have no shame and will gladly swipe your bag from your side in broad daylight.

Between your botellón hangover and the fact that the pharmacy closes from 2pm to 5pm daily, sometimes the only reasonable activity is an old-fashioned Spanish national nap. While more popular in Southern Spain, where the afternoon heat and lazy lifestyle require a rest, snoozing a bit in other parts won't be frowned upon. A nap at Retiro Park will relieve the headache at least until that drugstore opens back up.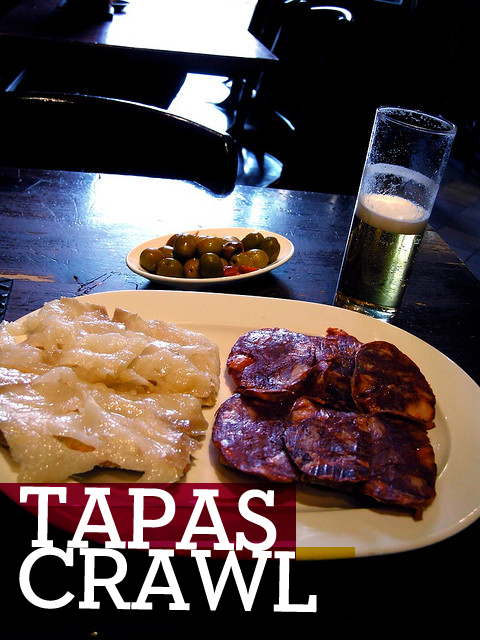 While a Sunday spent lounging through Spanish Catholic mass might be an option, instead take a cue from young locals and head to the La Latina barrio. In the famously raucous neighborhood - also home to the Rastro market -- Spaniards draw out lazy Sunday afternoons by hopping from one bar to the next, downing cañas (small glasses of beer) and tapas. Stop by Juana la Loca for a pincho of some of the best tortilla española in town, and La Taberna de los Huevos de Lucio for the perfect hangover cure of huevos rotos - a greasy mess of french fries, fried egg and chorizo as the optional kicker.
OTP Tip: Don't freak out: In Spain, garbage on the floor means the bar is a keeper.
Balance out hours of siesta and tapas crawls with a long-overdue cultural pit stop. Considering the city's most famous museums hook visitors up with a few hours of free entrance every day, appreciating art can come in second to simply escaping the scorching heat (or freezing cold, because yes, Madrid can get nippy enough to freeze a stash of backpack beers). Hit up the Prado to get your dose of old-school oil paintings by Spanish greats like Goya and Velázquez. Or, feed your inner philosophical hornball at the Reina Sofia while musing over masterpieces such as Dalí's El Gran Masturbador or Picasso's Seated Nude Woman. Calm the ringing in your ears with museum silence and let your glossed-over look be confused for sophistication.
OTP Tip: The Prado likes to keep their free hours on the DL. Sorry Prado, we're blowing your cover: Enter for free Tuesday through Saturday starting at 6pm and on Sunday starting at 5 p.m.
While in Madrid, take a cue from the locals: lounge during the day, live it up through the night. No matter how lazy you think you can be, try challenging any Madrileno to a lingering competition and prepare to fail miserably.