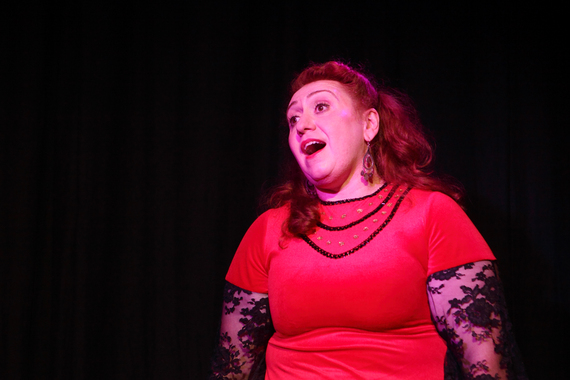 Humor, biography and historical tragedy often make for strange if not incompatible bedfellows, but Lousine Shamamian has managed to unite the three with brilliant gusto at this year's New York Fringe Festival. Although Shamamian is not a trained actress, her You Tube show "Lesbian Matchmaker to the Straights" already displayed her remarkable comedic timing: she is understated and her delivery possesses a sarcastic gravitas that kicks up once a joke or line has been delivered.
Here she combines a coming out story as the daughter of Armenian immigrants from Yerevan to Brooklyn, with her grandparents' remarkable story during the Armenian Genocide of 1915. She deftly moves back and forth between the two stories and locales and manages to tie together the two different forms of oppression. They are of course on altogether different scales and nature and that is precisely what makes the seamless nature of her presentation so wonderful. It is not just another genocide or holocaust narrative. And her own story is universal: a dutiful daughter who doesn't want to disappoint her family but who also cares about personal freedom and human rights.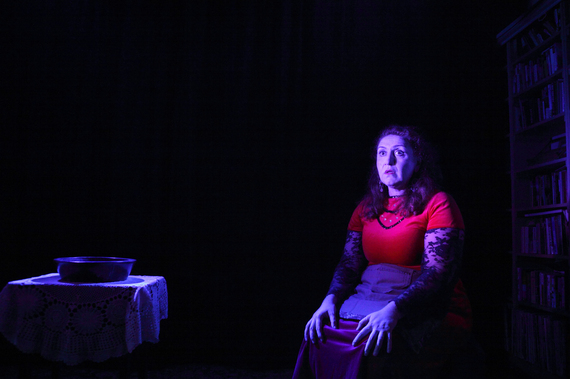 Shamamian the character is a high school student when she is accidentally outed when her mother reads her private diary and "invades my privacy" as she says in the play...From then on she must contend with traditional Armenian values and her very American and modern desire to express her gender and sexual identity. She is a quick learner though, the first person in her high school to openly make out with a woman--and black one at that--in her high school, the first interracial lesbian hallway kiss in the history of Brooklyn Tech, as it were.
The story of her great grandfather Georgi is more tragic. He loses his entire family in 1915 during the massacres that the Turkish government carried out against the Christians of the Ottoman Empire which claimed the lives of some 1.5 million Armenians and at least as many Assyrians, Pontic Greeks and Alevis. Only 18 at the time, the remarkably canny Georgi somehow escapes a labor battalion and tracks down his one remaining sibling--his sister Zvart in Aleppo. There he becomes the leading auto engineer in Syria--so that people will never again have to walk the long distances that the Armenian deportees endured through the Syrian desert. Eventually part of the family moves to Armenia and then to the United States.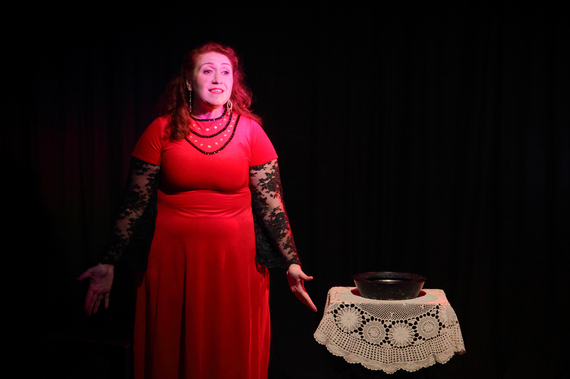 At one point at the end of the 52-minute presentation, Shamamian looks out at a captive audience, straightens out her back and commands our attention before announcing: "I am one of fifty great-grandchildren" The affirmation comes from deep within this talented young actress and creator. Shake the Earth is more than ably directed by Misti B. Wills and will hopefully take on a life of its own in theaters after the Fringe. As the Armenians say, Abriss and Genadsset, congratulations and to life!
Links:
Shake the Earth website: www.shaketheearth.net
See "Lousine: Lesbian Matchmaker to the Straights" at: www.armenianlousine.com or on You Tube
Calling all HuffPost superfans!
Sign up for membership to become a founding member and help shape HuffPost's next chapter