Adris' "Love A Muslim" letter mimics the format of the "Punish a Muslim" campaign. But instead of acts of violence, it urges acts of kindness. For example, the letter assigns 10 points for smiling at Muslims, 25 points for buying Muslims coffee with cake, 500 points for fasting with Muslims during Ramadan, and 1,000 points for raising funds to help needy residents of Iraq or Syria.
Adris, a regional manager for the advocacy group Muslim Engagement And Development, said he felt "compelled to put something totally positive out there in response to the original vile letter."
"It's crucial to rid our society from anti-Muslim popular attitudes and the best way we can do this is by engaging and enjoying each other's company," Adris told HuffPost in an email. "There is so much we can learn from each other and together we can make our communities a more welcoming and tension-free environment."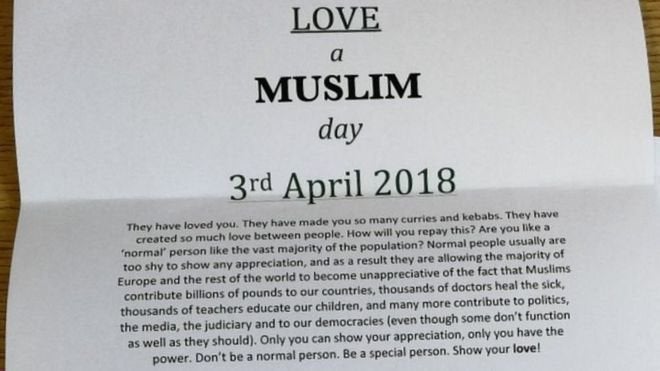 Adris said the "unusual" nature of the point system encouraging violence has caused significant distress in British Muslim communities. He said he also worries about potential consequences for non-Muslims.
"We were getting increasingly concerned because people who are perceived to be Muslim can potentially be a target too, such as the Sikh community, and even the Jewish, Hindu, and even people with beards," Adris said.
He said he's been encouraged by the positive response after posting his "Love a Muslim" letter to Facebook and Twitter. Some non-Muslims have pledged to take Muslim colleagues out for coffee and cake.
Muslim Engagement And Development is considering mailing the letter to "random people," Adris said. Volunteers plan to set up community events on April 3 to help people celebrate "Love a Muslim" day.
Other people say that the "Love a Muslim" effort, though noble, diverts attention from rampant Islamophobia that inspired the hate letter the first place.
Faima Bakar, a British Muslim journalist for Metro, wrote that it's worrying that Muslims "need to go out of our way to show how normal and British we are, and that a whole day has to be dedicated to reversing an already abundant belief that we're a problem community."
"Are the people that retweet the initiative going to stand up for lesser obvious and tangible evidence of bigotry?" Baker wrote in Metro. "Muslims are human beings too, so why do we need to prove this?"
Adris said that in the face of extreme hatred, he believes it's important to remain positive "and show a level of creativity."
"We must rise above it and actively show a level of compassion and love to our fellow citizens," Adris wrote.
In the meantime, he encouraged fellow British Muslims and their allies to be "on guard" and to contact his group and local police if they encounter evidence of hate crimes.
"We understand there is a real cause for concern out there, and we are taking these concerns very seriously" he said.
Related
Before You Go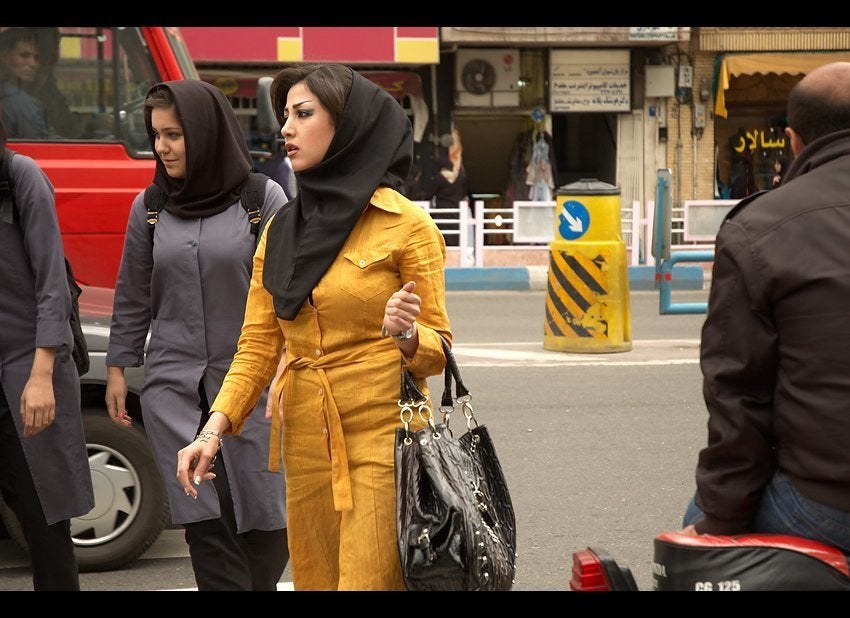 Hijabs, Niqabs, Burqas: Know Your Muslim Veils
Popular in the Community