If you've ever wanted to join the mile-high club but don't want to risk getting caught, a Las Vegas entrepreneur is ready to make your X-rated dreams comes true.
Love Cloud is a new service offering flights over Sin City for couples looking to engage in a little sin of their own -- but company founder Andy Johnson says it's about so much more than sex.
"I want it to be romantic," he told Las Vegas Weekly. "One of those bucket-list things that you did that you will never forget for the rest of your life."
The aircraft is a Cessna 421 dubbed the "Golden Eagle" that normally seats six but has been modified to include a custom-made foam mattress with a Liberator Heart Wedge and Decor Whirl bolster (these are basically sex pillows).
Here's a look at the interior:
The plane also packs a sound and light system as well as a curtained door that separates you from the pilot, who will be wearing a noise-canceling headset to drown out any mile-high moans.
While it may sound like an April Fool's Day hoax (and may well turn out to be), Johnson told Las Vegas Weekly earlier in March that he's already booking flights and is even in the second round of auditions to get his company onto the "Shark Tank" TV show, in which small business attempt to obtain investments from deep-pocketed entrepreneurs.
Before you board the Love Cloud, however, there is one caveat: Johnson pleaded guilty to reckless operation of an aircraft and served 20 days in jail due to a 2012 incident around a Virginia-based flight school he once owned.
In any case, he says he won't be flying the plane; he'll be running his mile-high operation from the ground.
Flights start at $799 for 40 minutes with routes over the Vegas Strip, Red Rock Canyon, Hoover Dam and Lake Mead.
Related
Before You Go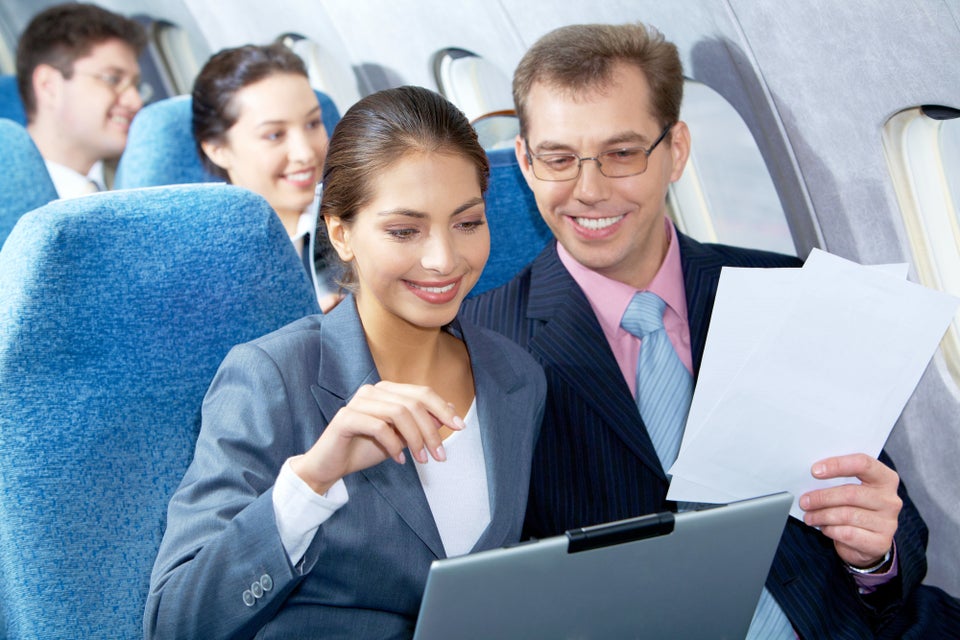 Strangely Happy Airline Passengers
Popular in the Community