I've personally discovered the truth behind the world's headlines from documentaries.
From Beth Murphy's heartbreaking The List I learned that some of the greatest heroes in Iraq were not Americans and they did not receive a hero's welcome in the U.S. -- or even a visa for that matter. In Jehane Noujaim's Oscar-nominated The Square, I found the Egyptian revolution decoded, and some hints of things to come for Egypt. With Who Is Dayani Cristal, currently in U.S. theaters, filmmaker and activist Marc Silver managed to give humanity, and a face, to the South American immigrants who come through our borders in search of a better life. Since watching it at the Abu Dhabi Film Festival, I've been unable to look away when a news headline announces the words "immigration bill" and that's one formidable feat. Most recently, I watched Talal Derki's Return to Homs in Florence, at Middle East Now, and realized once and for all the human toll of freedom for Syria, a phrase that gets thrown around a lot in principle. But is seldom truly thought out.
It is with this spirit of discovery that I cherished watching the following four titles, all screening through May 4 at Hot Docs in Toronto.
Ukraine Is Not a Brothel by Kitty Green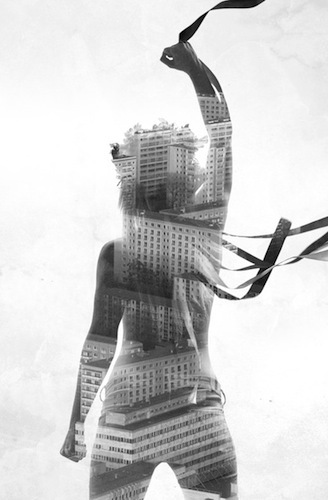 From the very first frame of her film on the women of FEMEN, Kitty Green had me hooked. It's fast, it's fascinating, and it's full of interesting ideas. Almost too many to keep up. I had to give the film a couple of viewings, to truly get every word, every nuance, every thought. Inna, Sasha, Irina, Yevgenia, Anna and Alexandra -- the "Sex Bomb" -- are such complex characters, their bruised bodies, naked outbursts and interesting take on feminism make for such fascinating movie-watching, I almost felt at times I was watching a narrative feature.
But deep inside this perfectly edited, insightful, funny and poignant documentary I still found plenty of topics for endless conversations to come. Do I think exposing our womanly bodies is the way to go to eradicate misogyny and promote feminism? On most days no, I don't. But after watching Ukraine Is Not a Brothel, I can see a day when I may think differently, and that's a big accomplishment already.
Love Me by Jonathon Narducci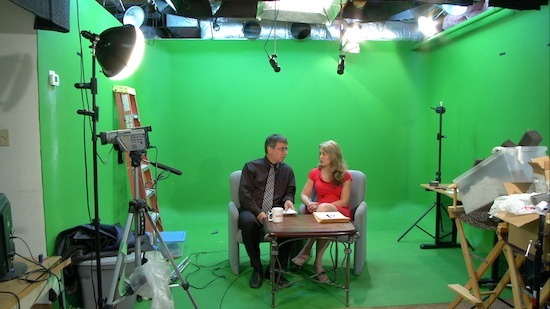 "What is love?" That's one of the questions filmmaker Jonathon Narducci asks in his perfectly made, simply satisfying film Love Me. But more so perhaps, he asks what we, as humans, need to fall in love. Is love adventure, security, is it about being understood or finding a challenge? In my own life, it's been a bit of all, and none, at once. In the mail order bride business, it can be simply a means to an end -- marriage.
Once again, thanks to Narducci, I visited Ukraine, not the country in the headlines, but a place on the other side of the world, where women basically want the same things as I do. Only they are not afraid to say so, aloud, for all to hear. And just like at home, there are good and bad seeds... Scam artists mix with genuine souls who crave for another to "get them". One of the basic needs we all should admit to.
Personally, I found Ron's story the most fascinating among the men, and his quote about how he wouldn't "mind falling apart with someone" to describe what companionship means to him has stayed with me. Occupying a special place in my heart and thoughts. But you'll have to watch to see what I mean...
Divide in Concord by Kris Kaczor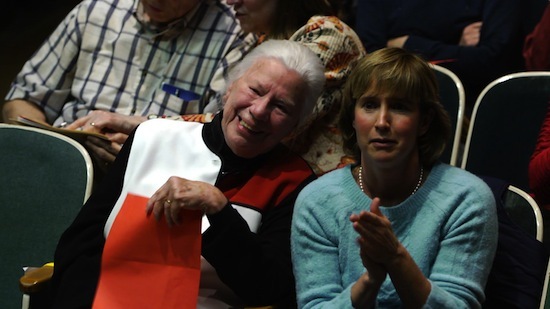 Although at first reading I would not have thought so, Divide in Concord turned out to be perhaps the most 'cinematic' of the films on this list. After all, an 84-year old woman in Concord, Massachusetts fighting to have a bill passed that would ban the sale of single-serve plastic bottles in her town could hardly be the stuff of great documentary-filmmaking, right? That's where I was wrong, because when you add water to a formula, the one free world commodity we've learned to market and sell (at a super steep price in the U.S.!) while parts of the world don't even have the luxury of parasite-free wells, or indoor plumbing, and mix it with a dash of an anti-heroine who makes good sense but looks like Cruella de Vil, you've got the stuff great films are made of. Not to mention, I learned about the frightening phenomenon of the Great Pacific Garbage Patch. Haunting.
Thanks to Jean Hill I also saw what real courage looks like, and I now refuse to drink from a bottle that holds less than one liter of water. Plus, you gotta love the film's witty tagline "Revolution springs again".
Love & Engineering by Tonislav Hristov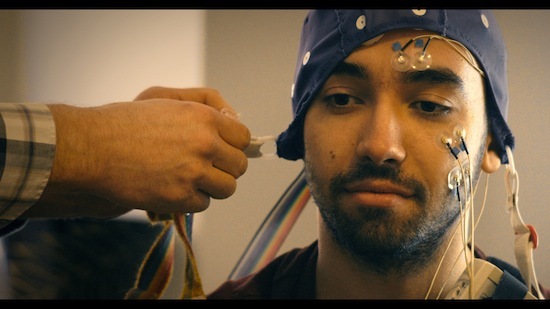 "Step 1: Find a stranger. Step 2: Talk about intimate details of your life. Step 3: Then stare quietly into each other's eyes for four minutes." The formula. Or is it?
So, last but not least, is Tonislav Hristov's deeply engrossing documentary on the chemistry of love we all talk of but truly know nothing about, titled Love & Engineering. Again, perhaps another leitmotif in my movie watching this time around, the film asks "what is love?" Yet instead of looking at the dynamics of romance, the intricacies of emotional bonds, it turns the delicate discussion over to a group of engineers and lets them discover the answer. Or attempt to anyway.
The film is full of quirky insight and fun quotes. My favorite is how Einstein once explained his best-known theory by saying, "Put your hand on a hot stove for a minute, and it seems like an hour. Sit with a pretty girl for an hour, and it seems like a minute. That's relativity." And the boys, a group of lovelorn nerds who can think it but seem a bit less able to do it, if you get my drift, are charming, well-spoken and quirkily fun. Love & Engineering may forever change the way you think of hormones, and perhaps that's a good thing.
Images courtesy of GAT PR and Silversalt PR, used with permission
Related
Popular in the Community