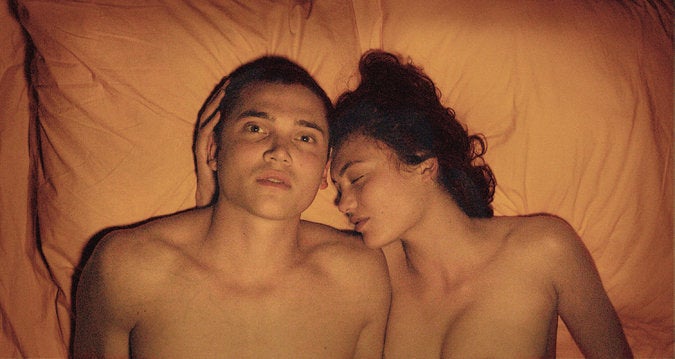 Nestled among fall's awards-bait onslaught is something that won't attract the Oscars' attention but might arouse yours -- that is, if a theater near you is willing to screen it. That movie is "Love," the latest offering from provocateur Gaspar Noé. It is, in effect, a 3D sex film. But don't tell Noé that.
The Argentinian director wrote "Love" around the same time he penned his previous two features, the 2002 thriller "Irreversible" and the psychedelic 2009 drama "Enter the Void." He presented the project to Vincent Cassel and Monica Bellucci "many years ago," around the time they starred in "Irreversible" and were, as Noé told The Huffington Post last week, "the magic couple of French cinema." Cassel and Bellucci read Noé's treatment and decided it wasn't for them. After seeing "Love," it's not hard to imagine why. The movie, which opened in limited release last weekend, begins with a couple engaging in three minutes of mutual masturbation that results in a young woman licking her partner's emission off of his erect penis.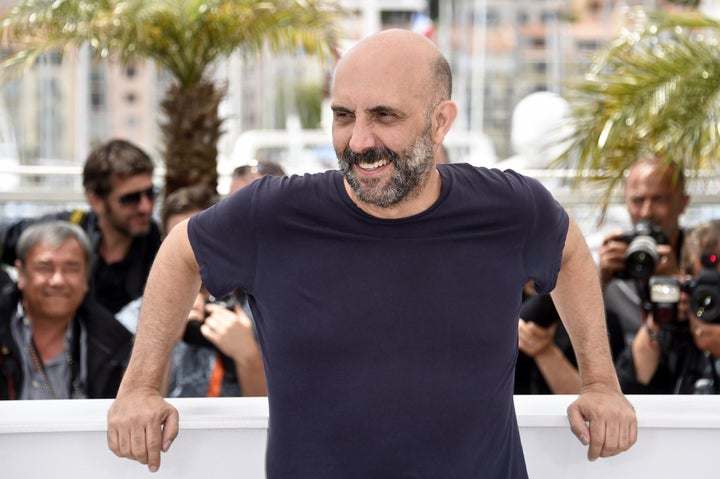 Said partner is Murphy (Karl Glusman, who appeared in September's "Stonewall"), the central fixation of "Love." After the aforementioned scene ends, we discover that Murphy is an American filmmaker living in Paris with his girlfriend (Klara Kristin, who Noé spotted dancing in a club) and their young daughter. Through extensive flashbacks, it is revealed that Murphy's bedmate from the film's opening (Aomi Muyock, who Noé met via a mutual friend) is now his ex. He was dating her when Murphy unintentionally impregnated the woman who became the mother of his child. In the present day, Murphy receives a phone call from his ex's mother, who informs him that her daughter has gone missing, having possibly committed suicide. That sets him on a downward spiral of longing that turns into agony over the absence of the woman he declares the love of his life. Our shallow protagonist is not the family man his current girlfriend assumes he is.
Along the way, the decade's most explicit sex scenes trace the evolutions of Murphy's relationships, resulting in a cum shot that flies out of the screen. Oh, the things a filmmaker can do with 3D.
"On the first day of shooting, when we're wrapping, I said, 'No, no, no, let's do now today the cum shot on the camera," Noé said in slightly broken English. "Then I remember, I was behind the camera and Karl looked at me and said, 'Can you please move? I cannot concentrate.' And then we shot that scene and he said, 'I thought maybe I should just take a plane and run back to my country.' But then he slept and the next morning he was back. We're making a movie that represents something we all know."
Even if audiences focus on the fornication that feels more at home in an adult film than something playing in mainstream cinemas, Noé doesn't. His movies may seem outre, but in the director's eyes, he's simply depicting something not often seen onscreen. With "Love," he wanted to showcase the "realistic" sex that "makes your life so exciting," just as he wanted to make "Enter the Void" in an attempt to leap inside the head of someone traversing his way through a hallucinogenic trip.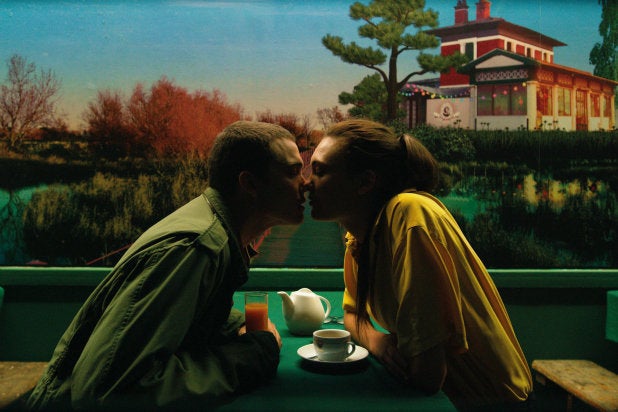 Not many movies exemplify Noé's intentions, but he cited the 1976 art film "In the Realm of the Senses" and 2013's "Blue Is the Warmest Color" as precursors to "Love." He also listed 2012's decidedly unsexual "Amour" as inspiration. (Fellow firebrand Lars von Trier should also be mentioned, as his films, like "Love," are said to incorporate unsimulated sex.) The movie is certainly unlike anything else on the big screen this year, and Noé, for his part, relishes anyone's hesitancies, particularly in regard to whether theaters are willing to screen the film. Russia's culture ministry, for example, has banned it, even though the distributor offered the country a "softer" version of the one that premiered at the Cannes Film Festival in May.
"If people tell you a movie has been banned, you want to see it," Noé said. The primo example, of course, is the racist 1915 Civil War epic "Birth of a Nation," which frequently inspires "should it be banned?" queries. "Love" offers a wink-wink in its direction by plastering a poster of "Nation" on Murphy's kitchen wall.
It seems, so far, that Noé is correct about heightened intrigue. The movie's initial rollout entailed a mere two screens, but it collected an impressive per-theater average that rivaled the weekend's dismal wide-release revenues. "Love" expands to additional theaters this weekend, meaning you can send your kiddos to "The Peanuts Movie" while you take in a 135-minute ode to lovemaking whose thesis can be summed up in a line of dialogue that makes Murphy seem like a Noé analogue: "My biggest dream is to make a movie that truly depicts sentimental sexuality."
"Why wouldn't you do a movie about that?" Noé said.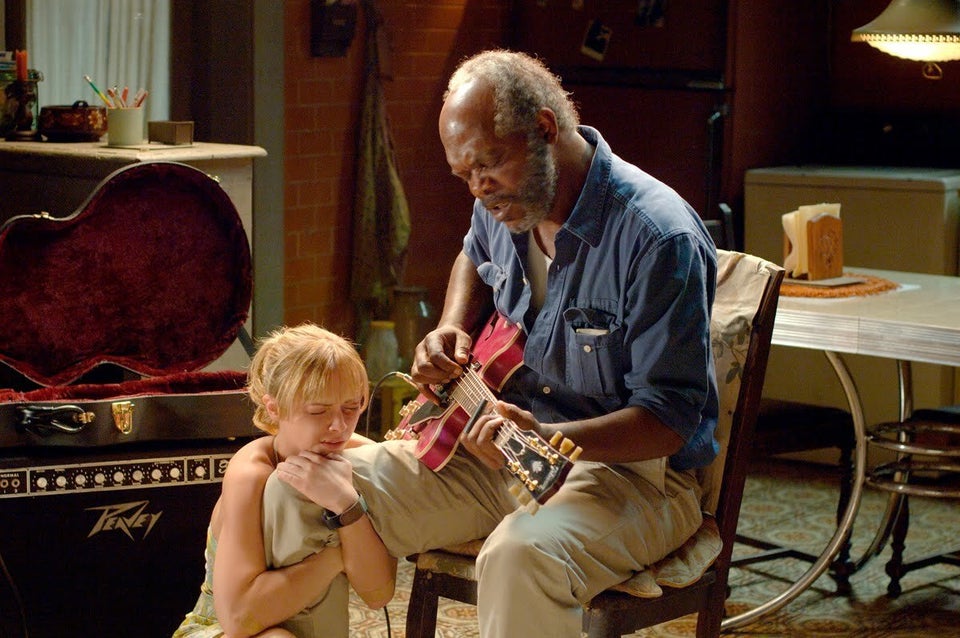 Strange Sex Plots In Movies