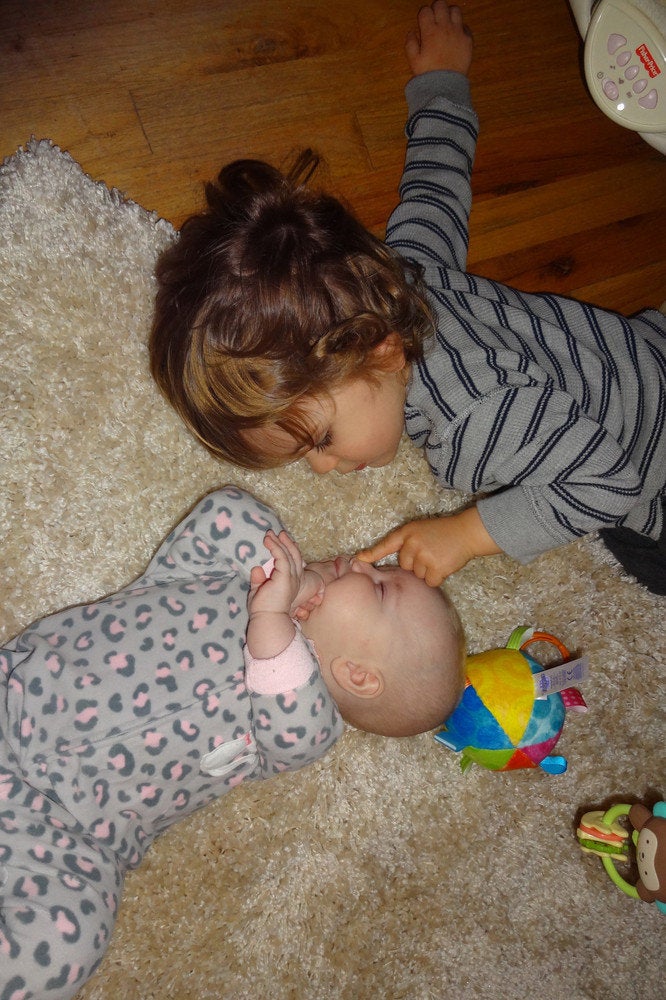 As the saying goes, a picture is worth a thousand words. But some of our most treasured photos express one simple word -- love. That is especially true when it comes to snaps of our kids.
Check out the beautiful, touching, surprising and, yes, adorable photos we've received so far. Then, submit your own by pressing "add a slide" below or e-mailing parents@huffingtonpost.com.
Petra and Ivan
Twins Petra and Ivan are both on the autism spectrum, but Ivan's speech is more advanced than his sister's. "He makes sure she's not overlooked when we're doing family things, and occasionally takes her hand to walk with her when we're out," mom Kris Harrison told HuffPost over email. "If she pulls away he reaches out to grab her hand again, to make sure she doesn't get left behind!"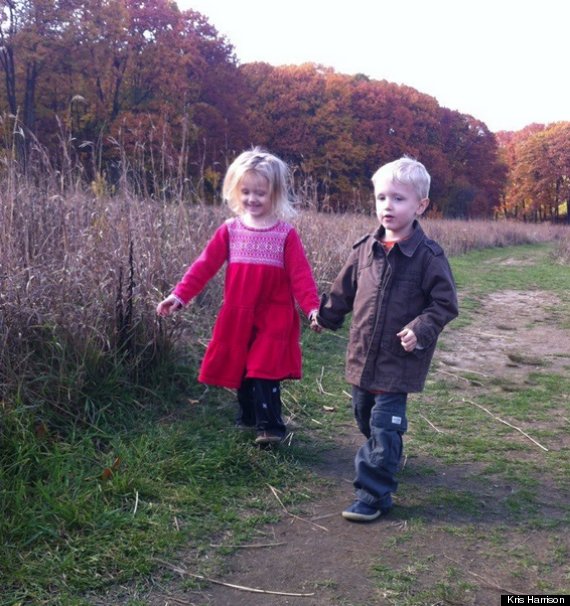 Melina and Levi
This photo was taken in 2010 after mom Melina had just shaved her head in honor of her son Levi. He was diagnosed with stage 4 brain cancer (Medulloblastoma) six years earlier, at the age of 4. Levi's tumor was removed, but he was left mute, paralyzed and incontinent. "He relearned all his life skills while undergoing multiple surgeries, chemotherapy and intense radiation. He is my hero," Melina told us.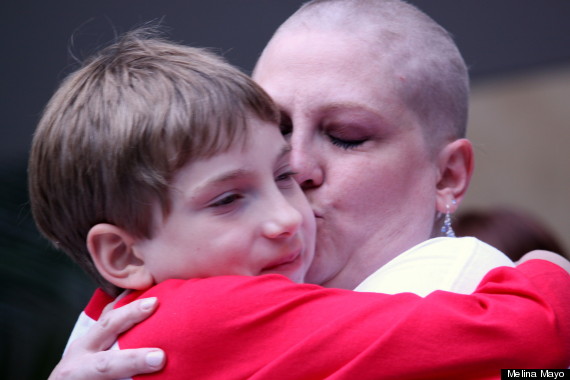 Julia and Eric
This is 9-month-old Julia talking to her dad, Eric, on Skype while he was deployed in Afghanistan.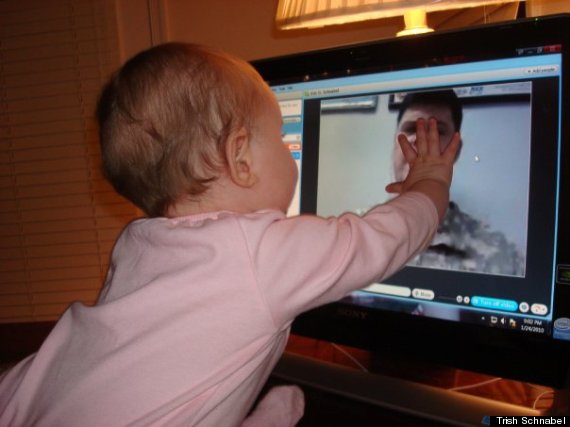 Carson and Savanna
"This pictures says 1,000 words about the sibling bond they have for one another and the strength and laughter that goes along with it," mom Kimblerly wrote. In the shot, 5-year-old Carson was three months into Leukemia treatment. "I couldn't be any luckier than to have these amazing kiddos in my life."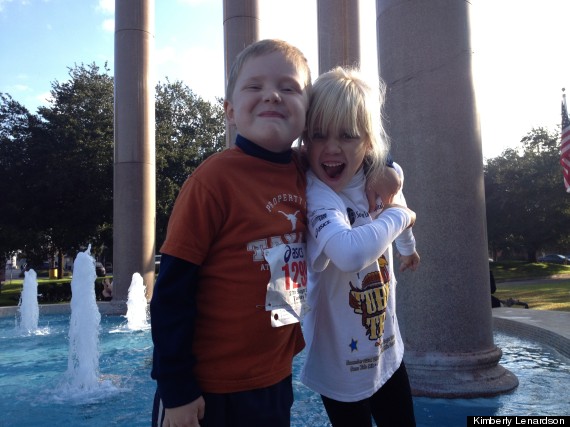 Kyle and His Family
Here, Kyle Rose poses with his husband and their baby boy who was born in January. "Our family was created through the miracle of open adoption, and we will be forever grateful for our son's birthmother and birthfather!" Kyle wrote.