For the past five years, artist Nidhi Chanani has been working on a series of illustrations that show the small, ordinary moments that make up a romantic relationship.
The collection, aptly titled "Everyday Love," serves as a reminder that love is about more than grand gestures and big milestones.
"Every day has moments of love and it's easy to forget to pause and appreciate them," she told The Huffington Post. "Each piece I create is inspired by a moment with my husband, a dream we discuss or a memory of ours."
(Story continues after photos)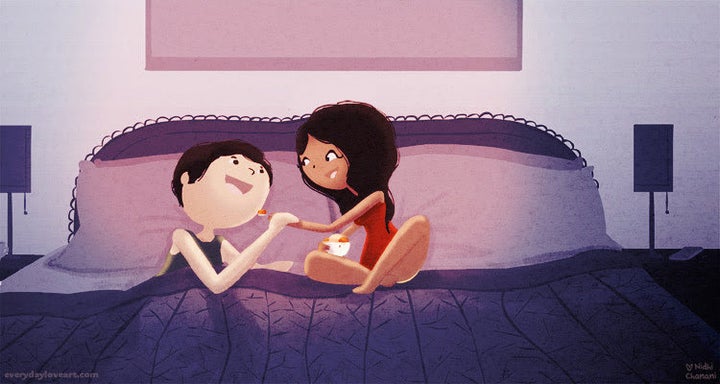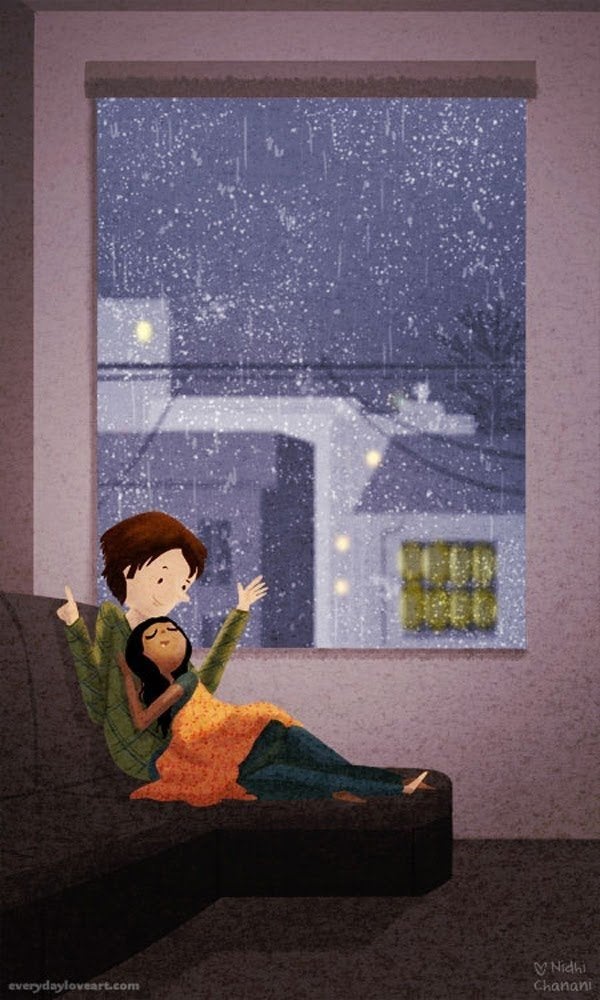 "My work is drawn from my perspective," Chanani added. "I'm a brown woman in love with a white man. I also draw gay couples. I make an effort to show the love of mixed race couples and diverse relationships."
Check out some of the small-but-sweet moments in the illustrations below. To see more of Chanani's work, visit her website.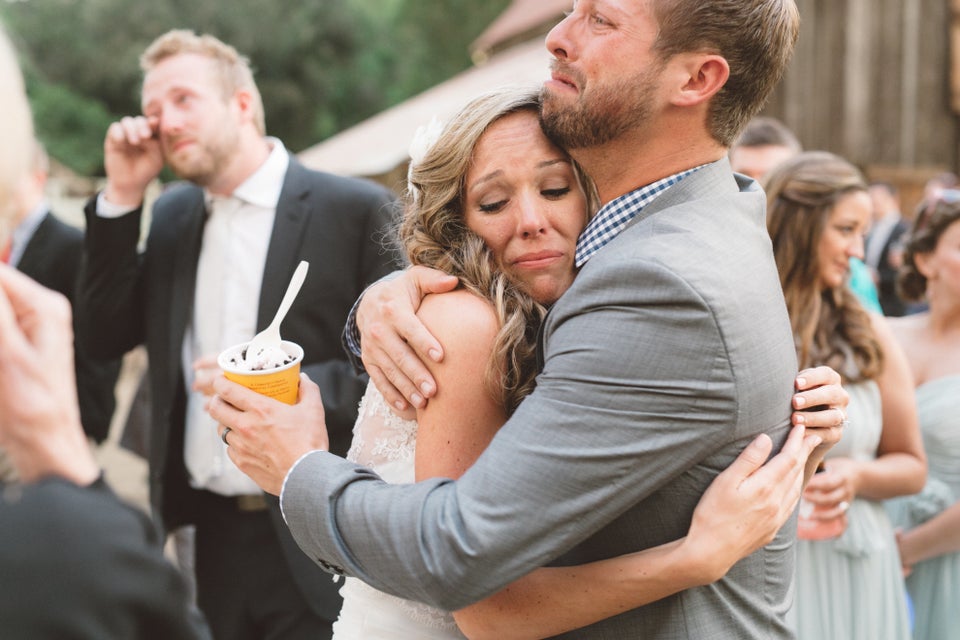 Most Emotional Wedding Pics
Related