Rather than illustrating grand romantic gestures, the Bristol, UK-based artist focuses in on the small but sweet moments couples share -- like falling asleep on the couch or figuring out what to have for dinner.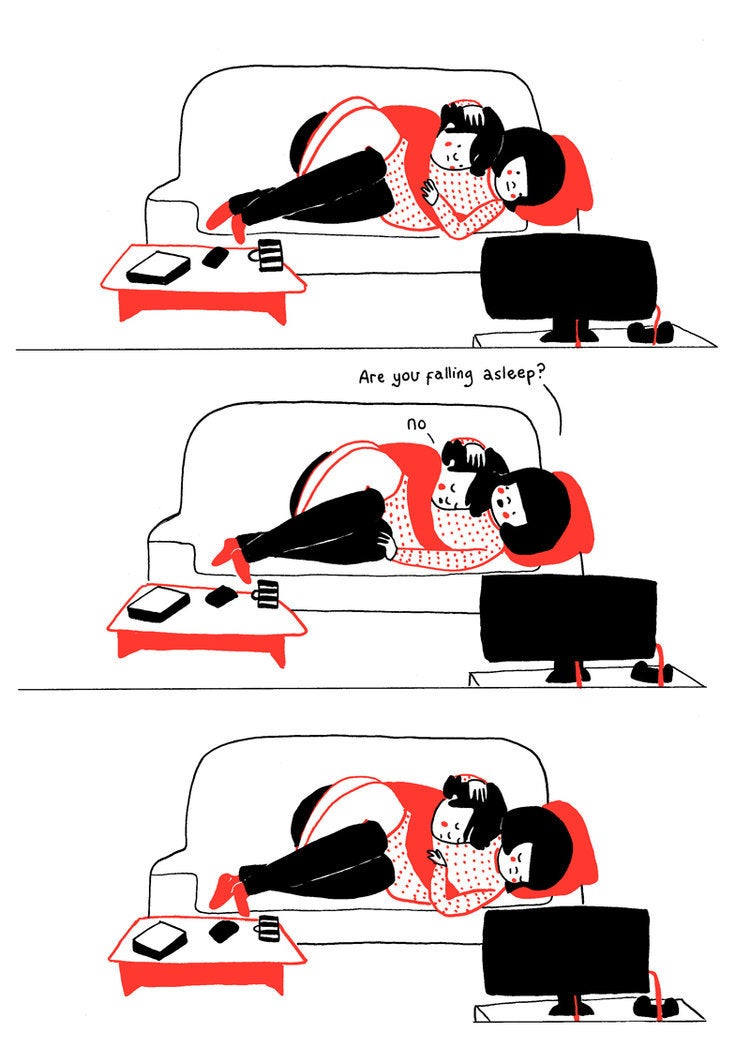 Rice named the series "Soppy" -- a word she defined as "somewhere between schmaltzy, sentimental, sappy and silly."
"I was told that it's not a word people use in the U.S. and that surprised me!" she told The Huffington Post.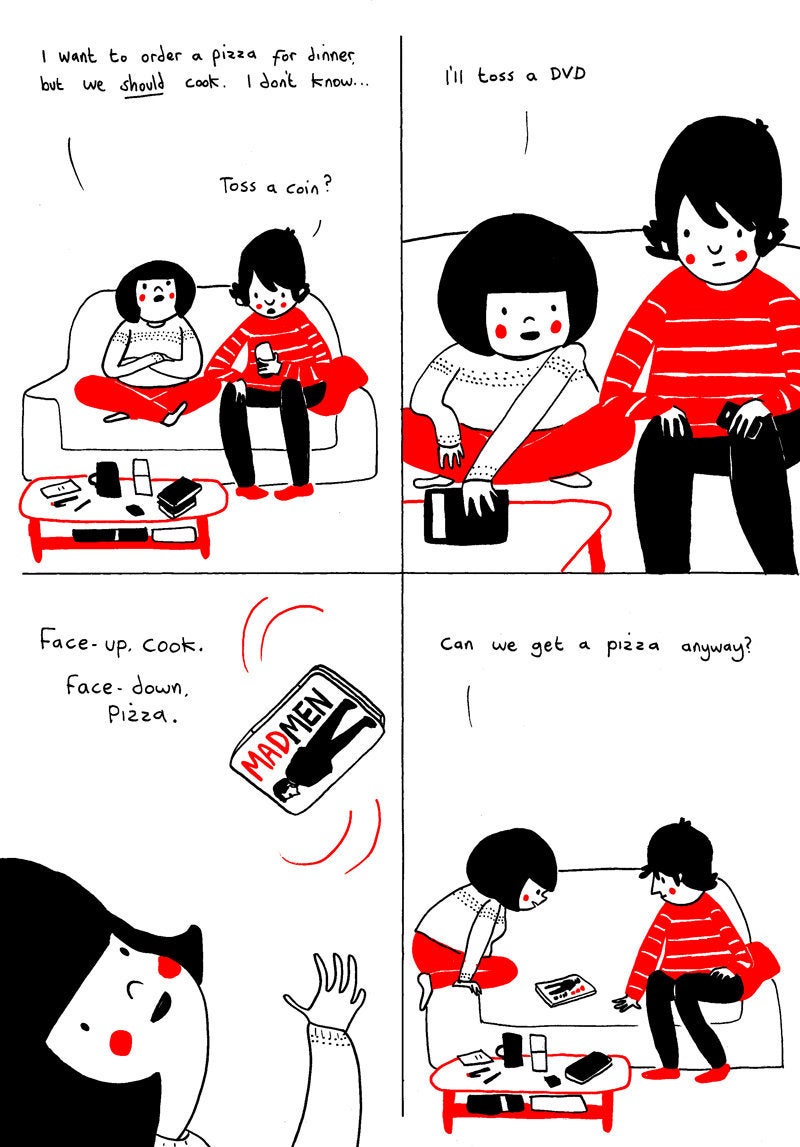 "I try and write down or draw any small, silly or funny thing that happens that I might want to read back and remember," she told HuffPost. "All the things that I've illustrated in 'Soppy' have happened in my real life."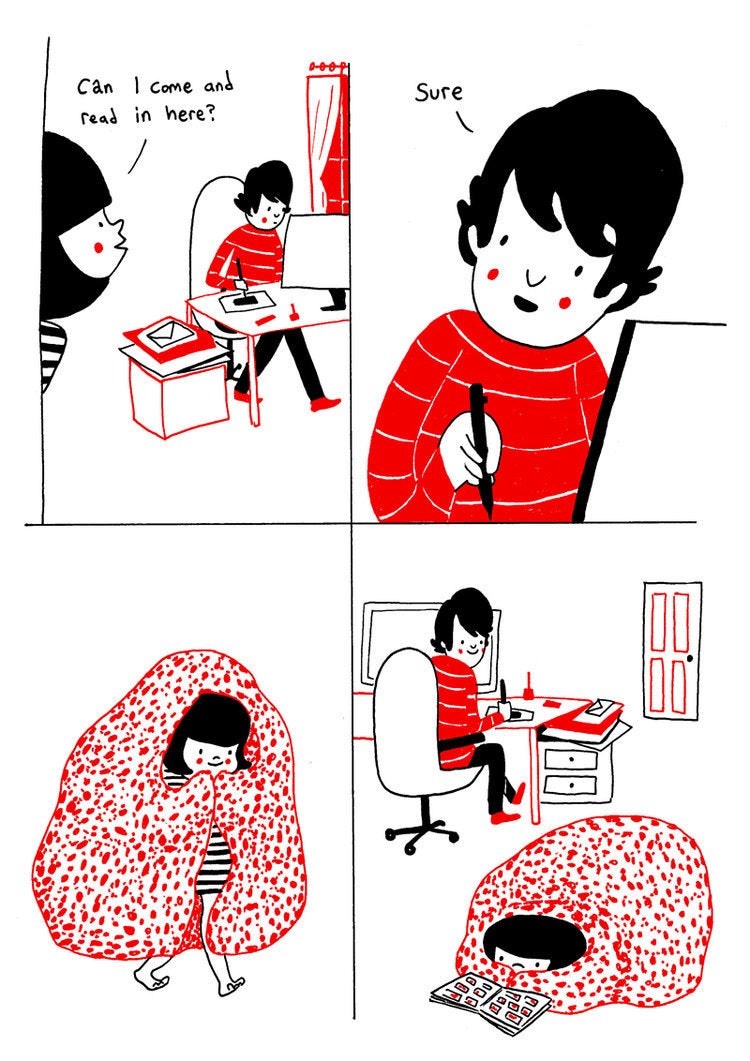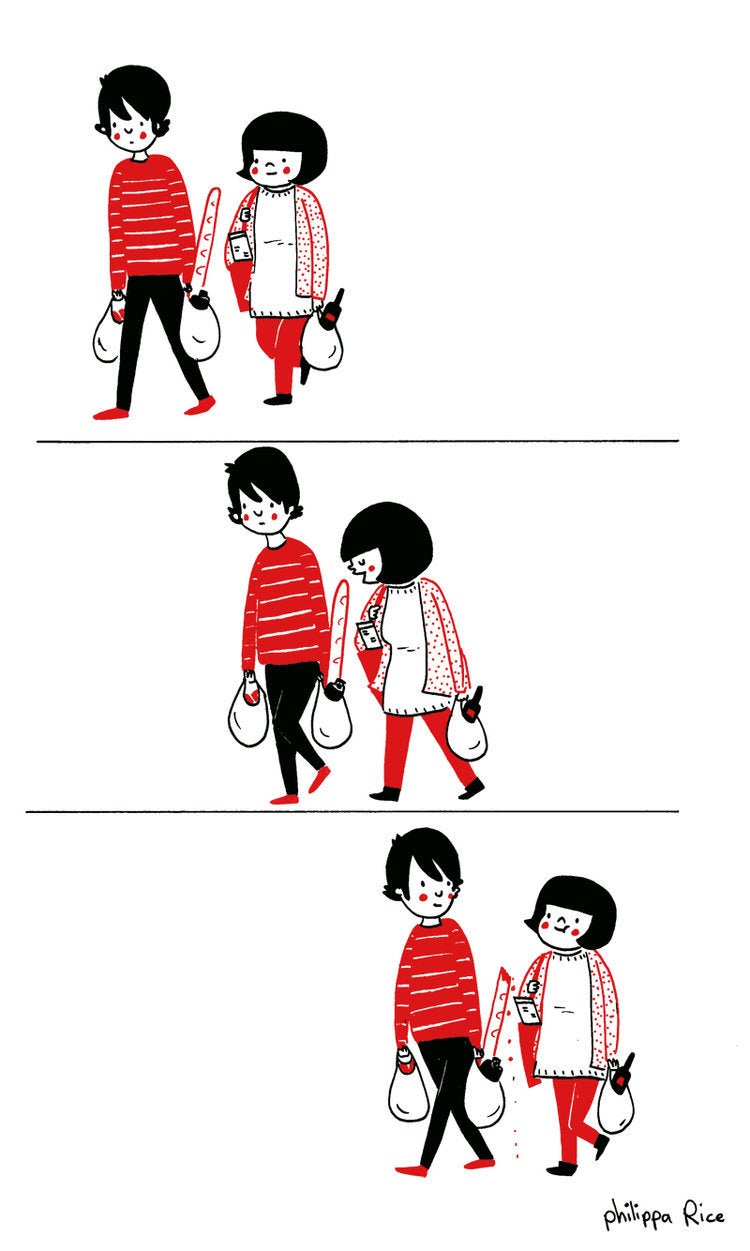 "Soppy" has been making the rounds online in the past month, and the book has since sold out. But the artist told HuffPost that it will be back in stock in January 2016, so hang tight!
See more of Rice's relatable illustrations below: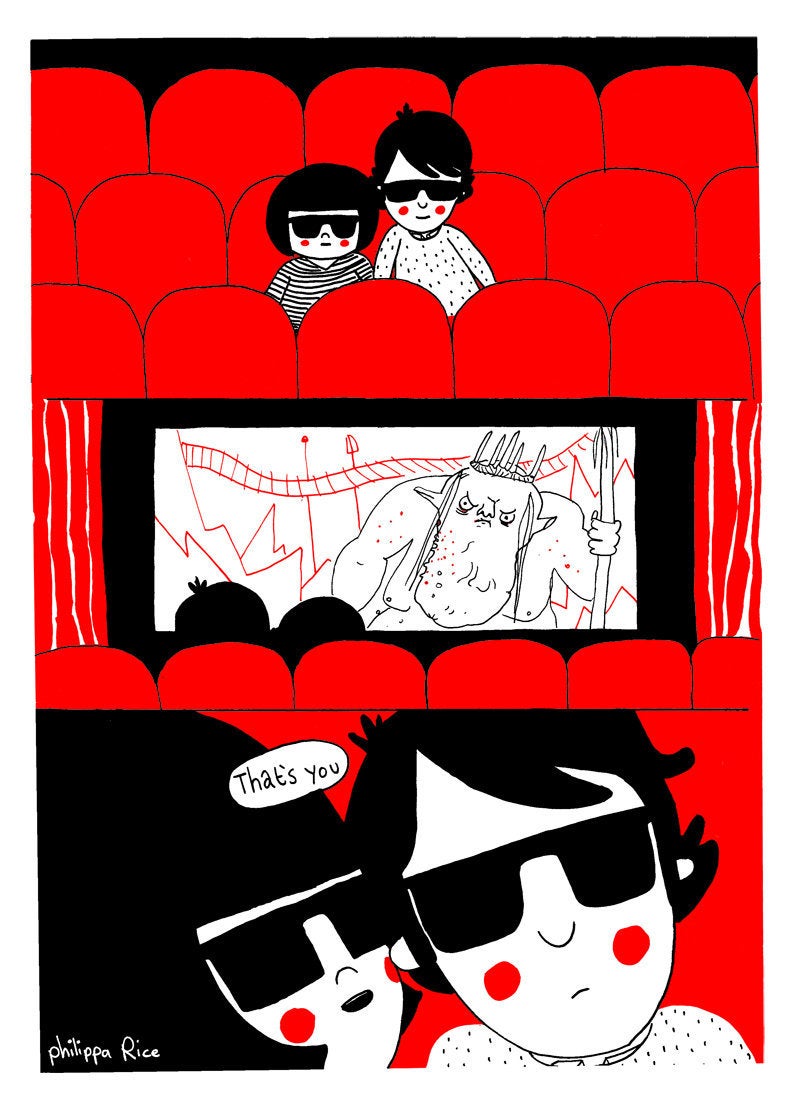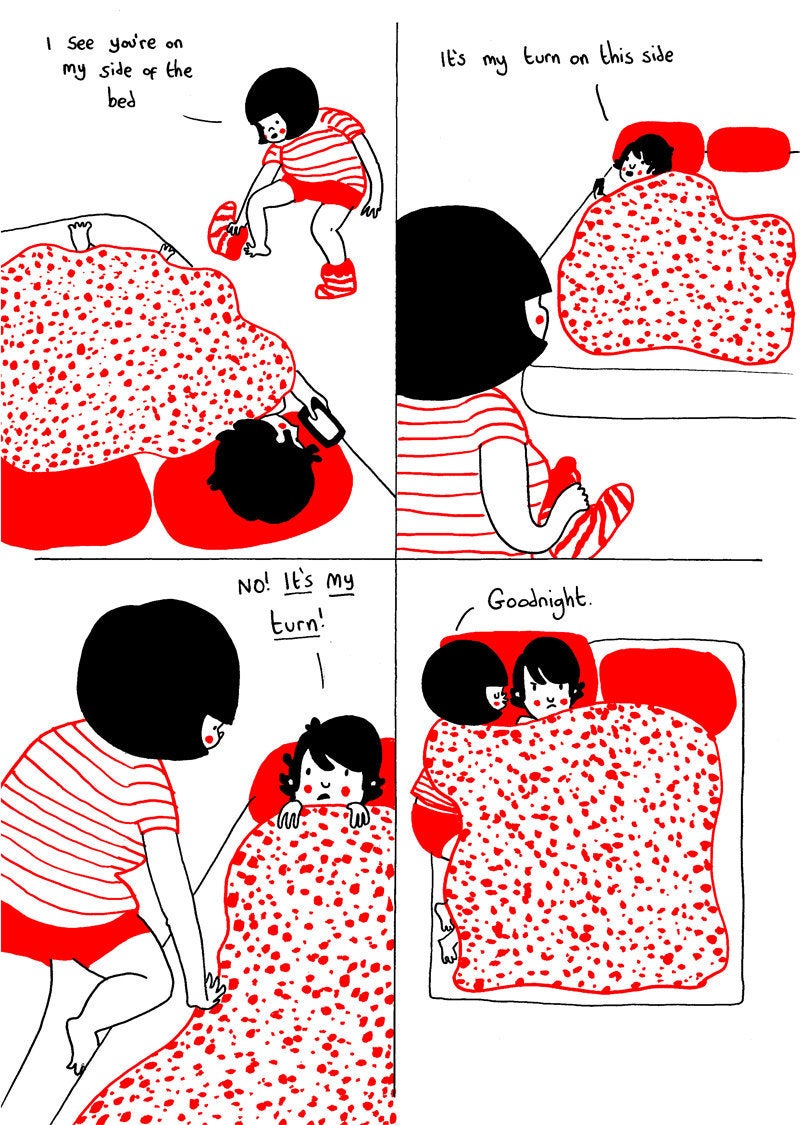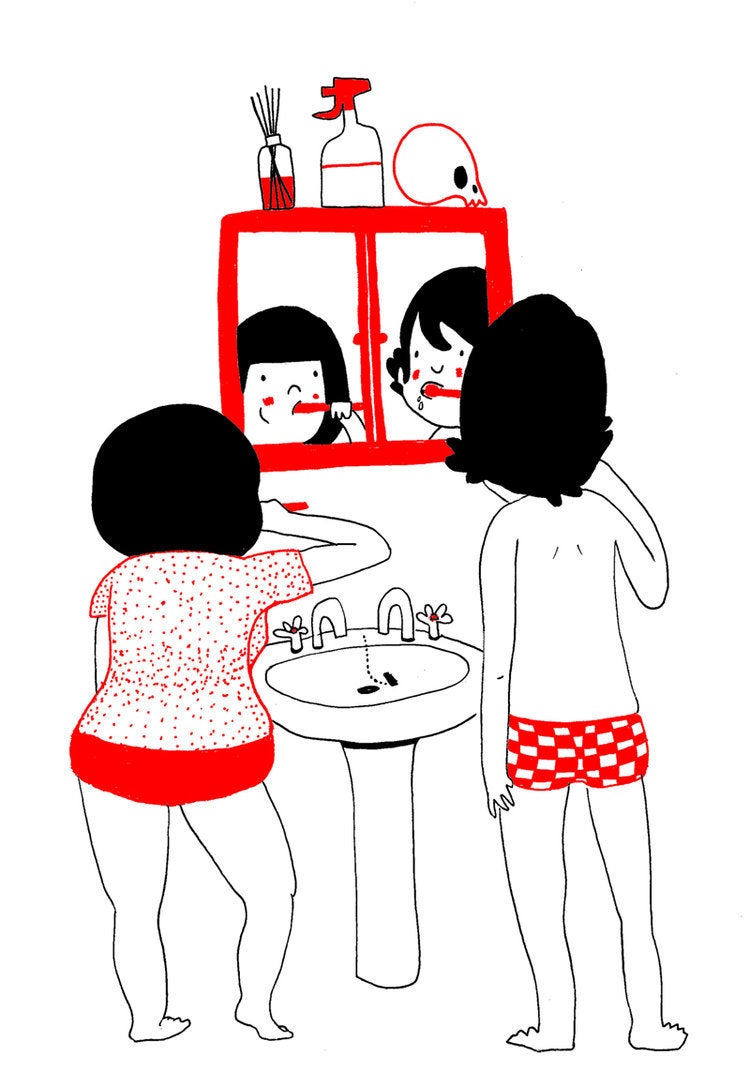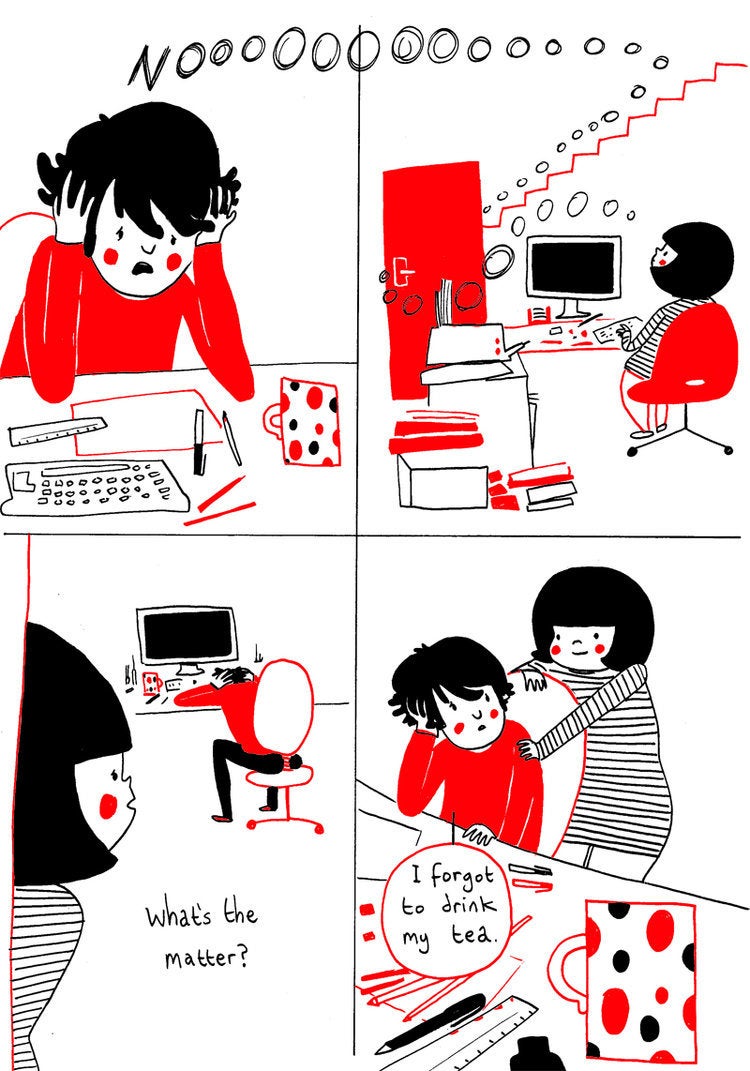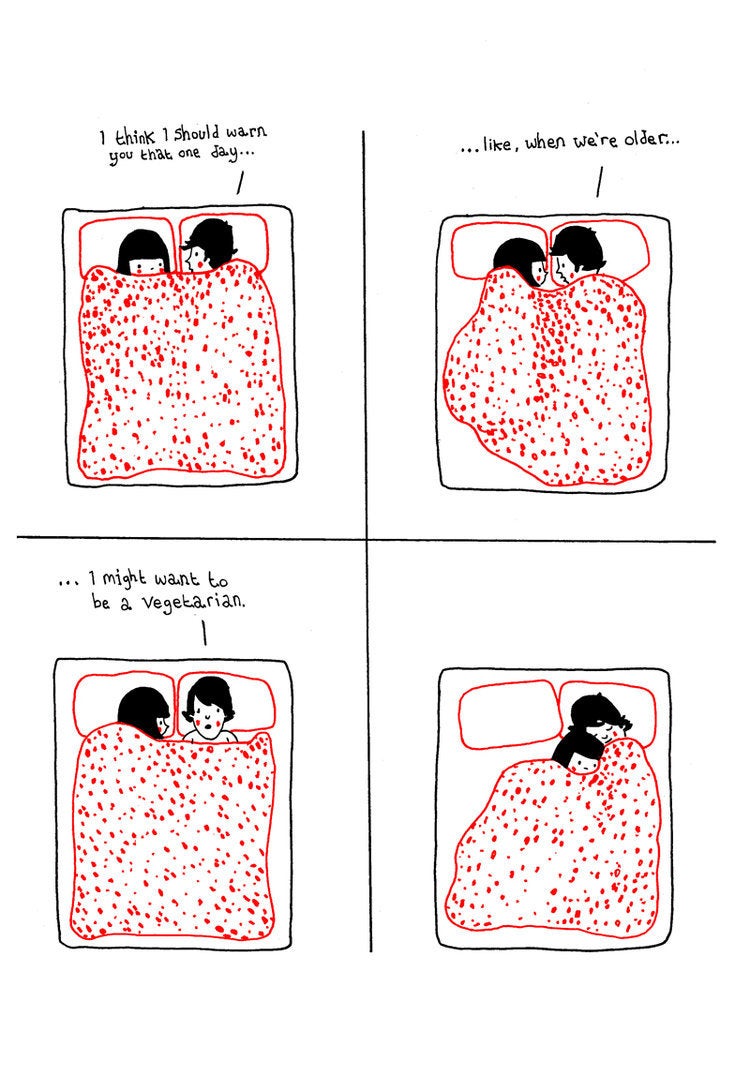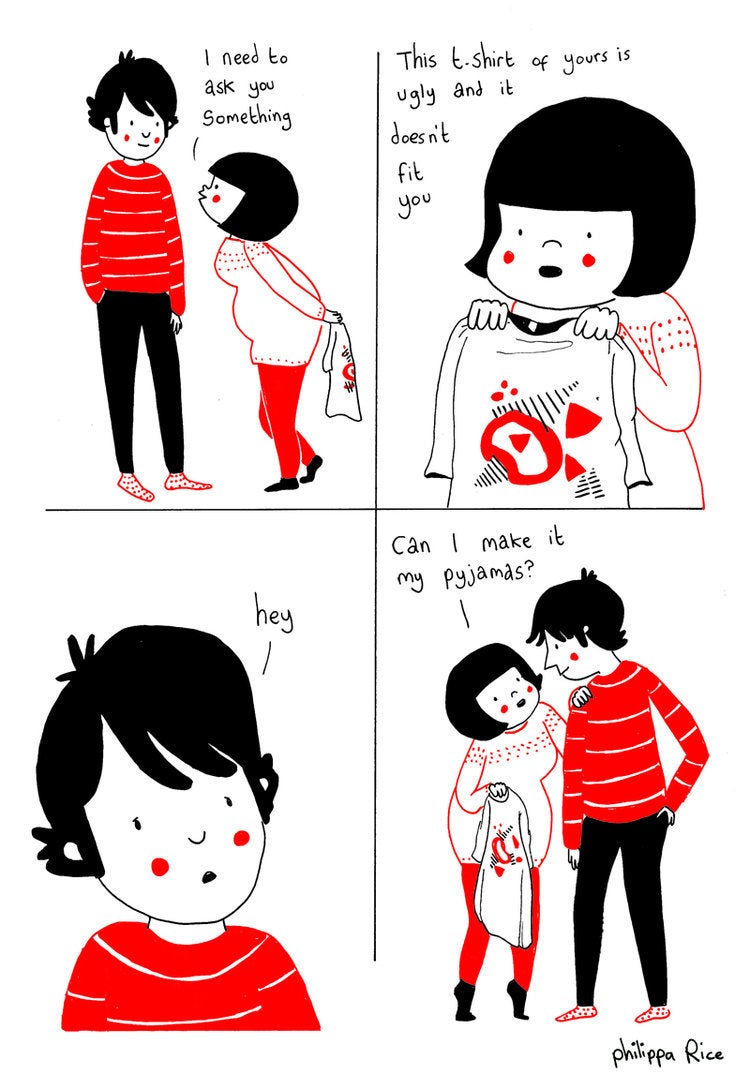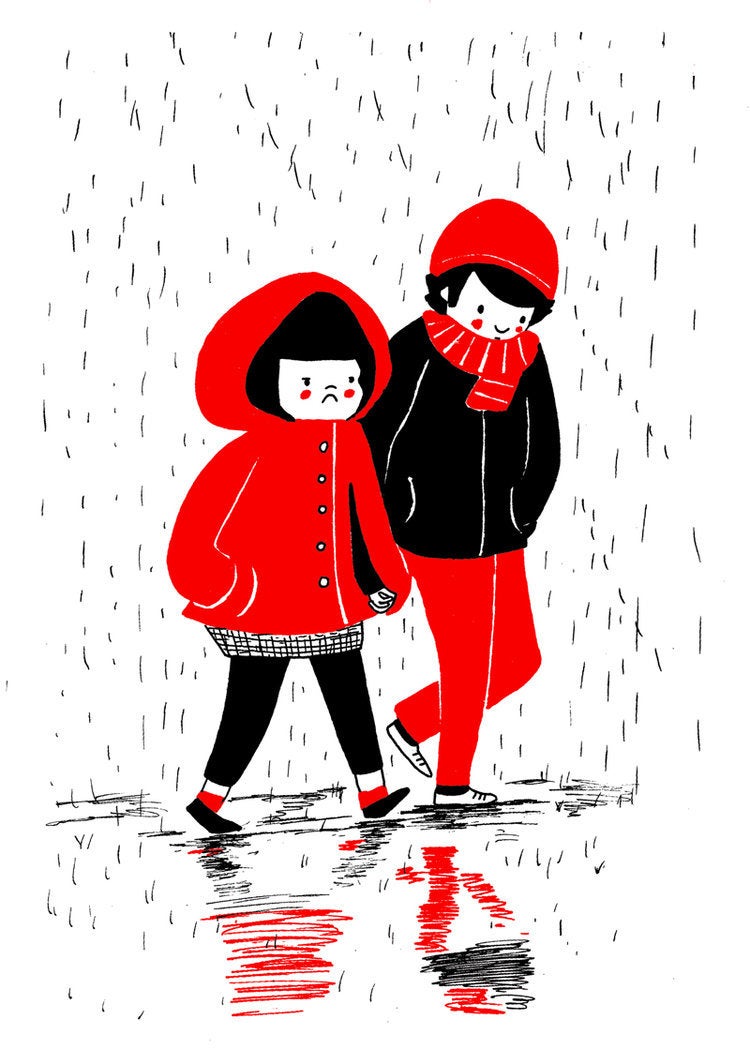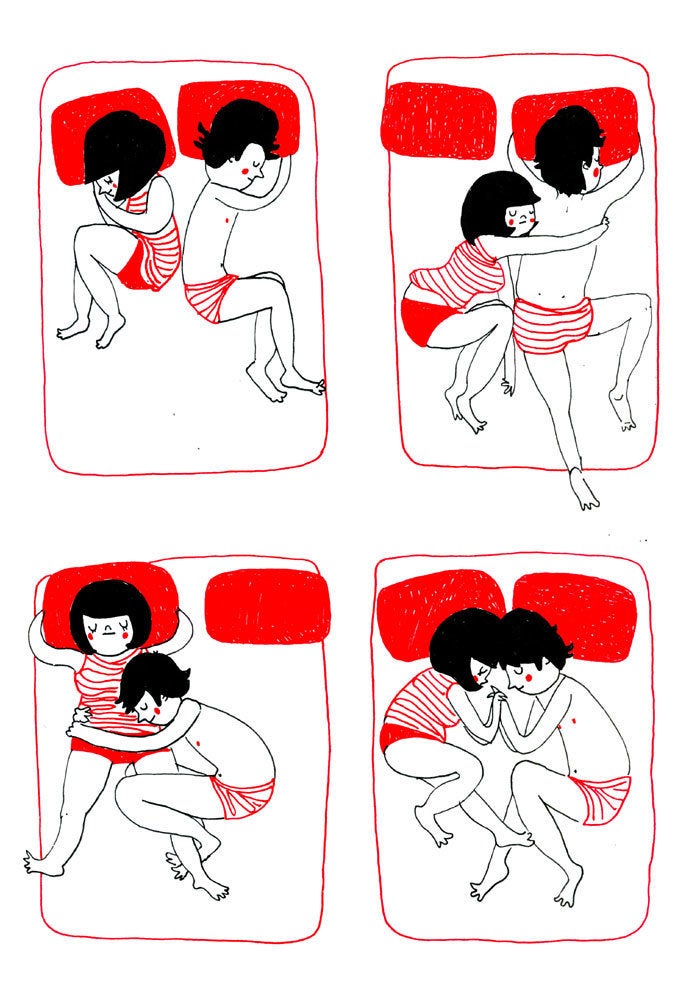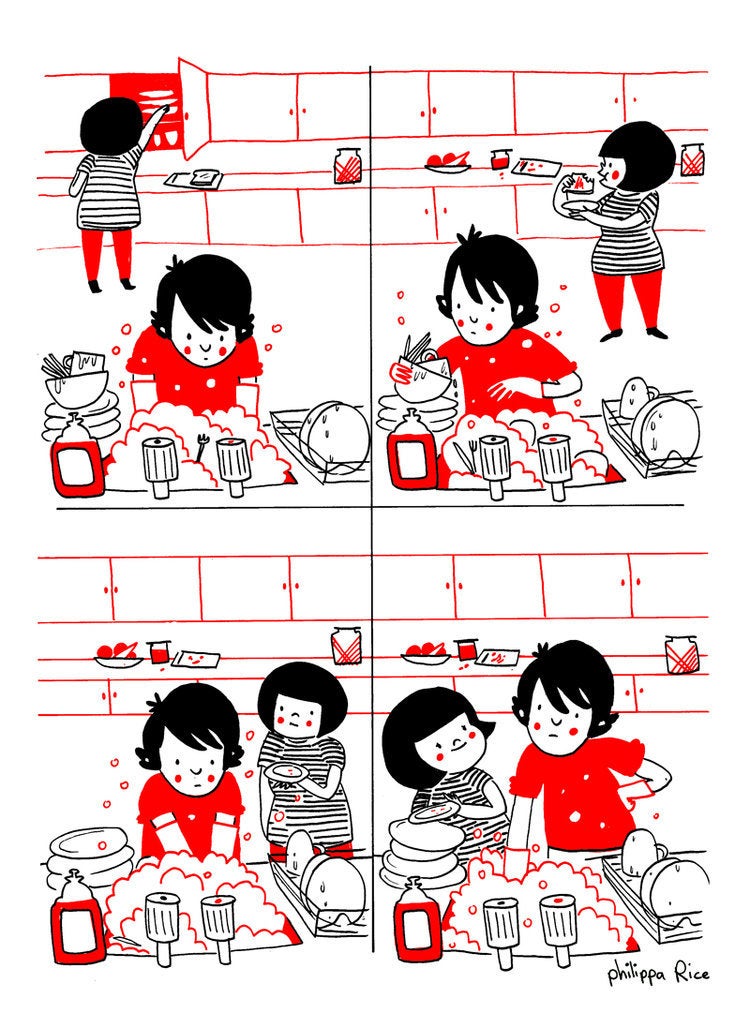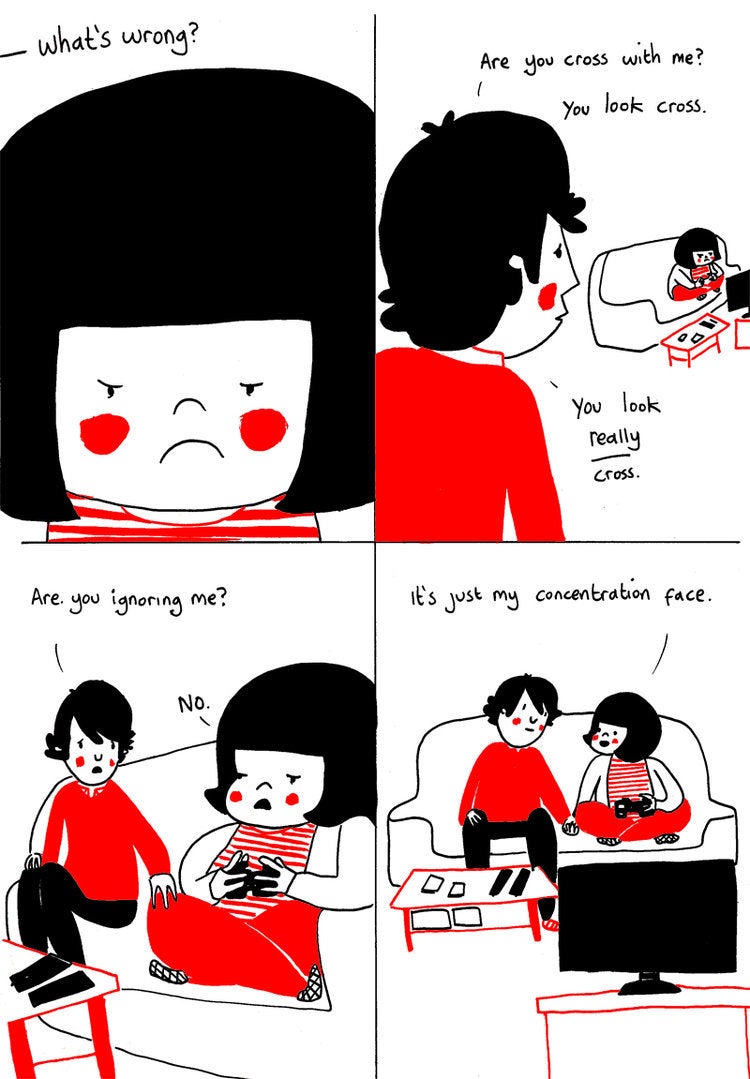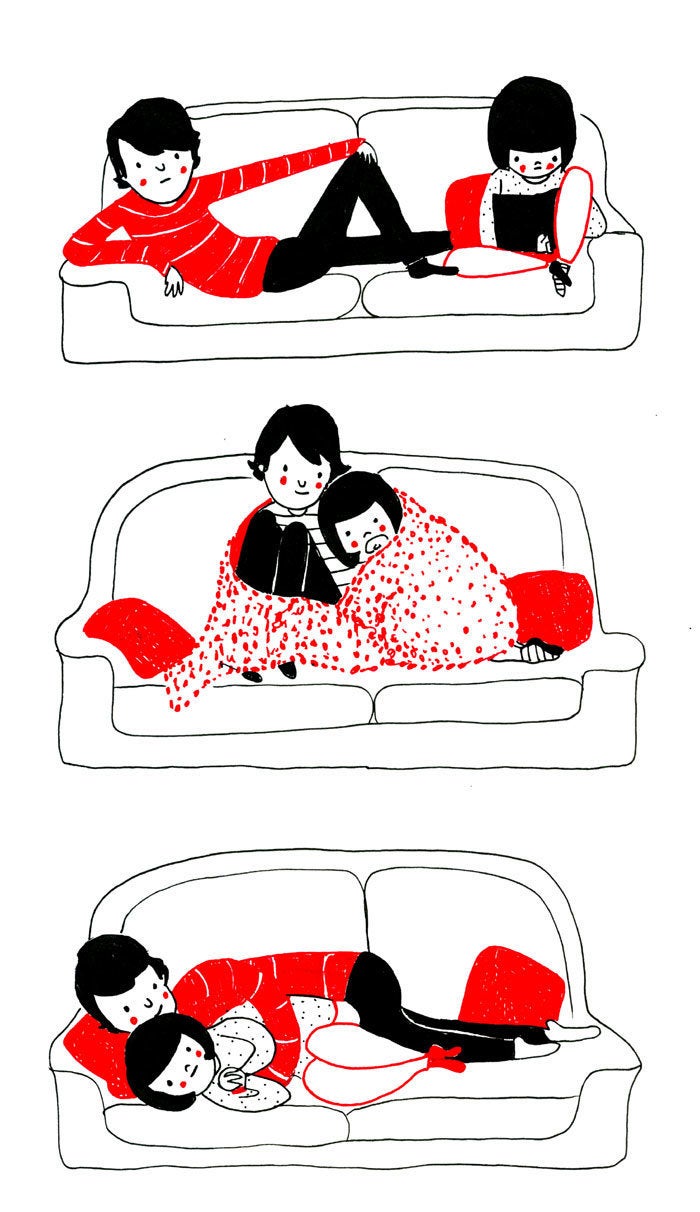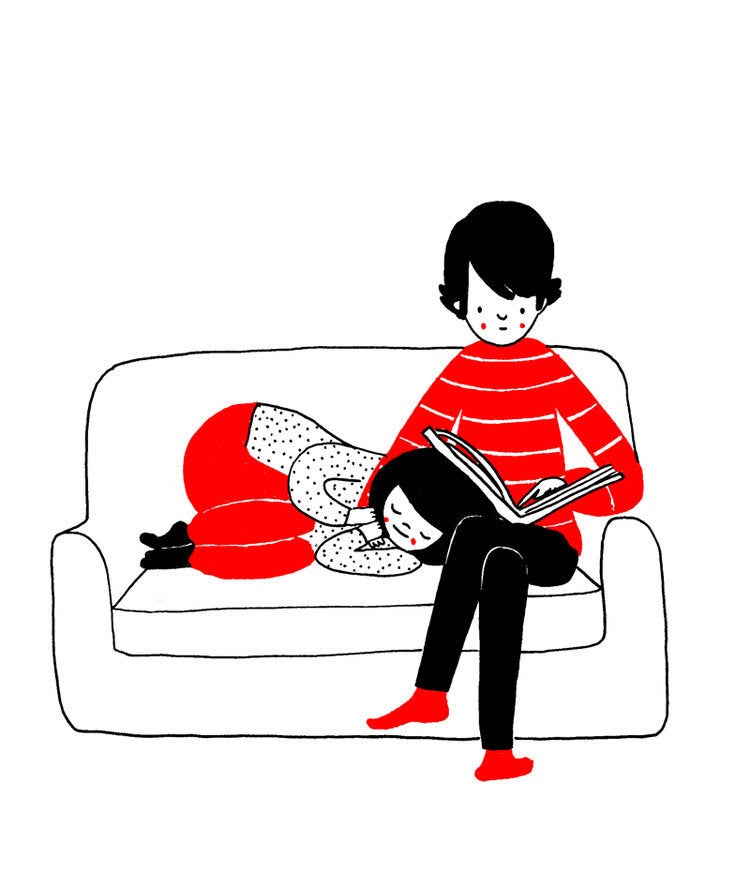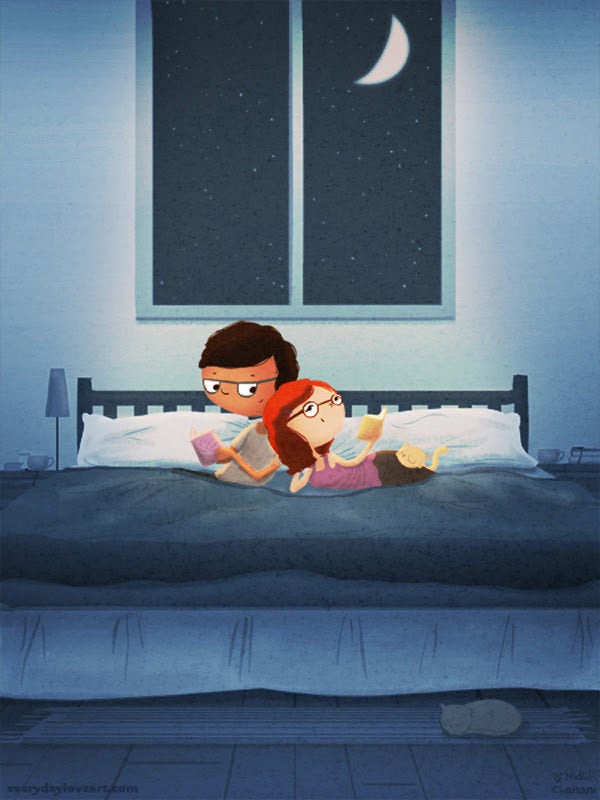 True Love Illustrations by Nidhi Chanani
Related