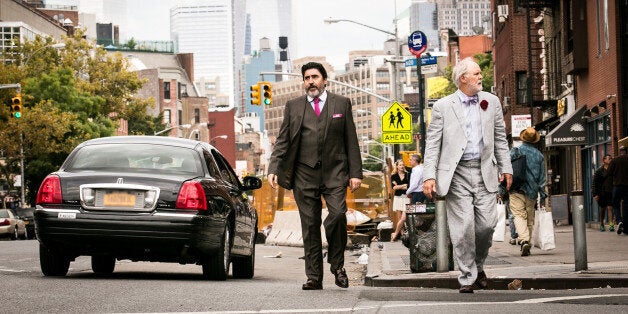 Early in "Love is Strange," a scene opens on John Lithgow and Alfred Molina sitting at a piano. Molina, portraying a music teacher named George, romps through Broadway standards while he and Lithgow, who stars as his partner Ben, sing in unison, their eyes locking in repeated brushes of affection. The couple's closest friends and family members surround them, reveling in the celebration. Even with a horde of onlookers prattling about, it's one of the film's most intimate moments -- and not just because it comes after we witness an excerpt from the wedding George and Ben have waited 39 years to have. There's a certain coziness to zeroing in on two characters while so many tertiary players crowd the scene.
The crux of Ira Sachs' new movie is intimacy, but "Love is Strange" lacks the conventional beats of a big-screen romance. There's no sex scene to build toward, no cliched obstacle to overcome, no meet-cutes or pesky exes to disarm. Instead, our committed couple in question must face another tribulation: the loss of George's long-standing job at a Catholic school whose diocese forbids his marriage.
Unable to afford their West Village apartment, two of those merrymakers who were on hand for the show tunes take them in. Ben, a retired painter, finds shelter with his work-obsessed nephew, Elliot (Darren Burrows), his disenchanted stay-at-home writer wife, Kate (a potent Marisa Tomei), and teenage son (Charlie Tahan) in Brooklyn. George moves in with young police-officer pals (Cheyenne Jackson and Manny Perez) who are not opposed to hosting parties at all hours. So much of the movie, therefore, takes place outside of Ben and George's interpersonal dynamic, instead emphasizing the banalities of an elderly couple temporarily torn apart after finally securing the stability that marriage suggests. Lithgow, Tomei, Sachs and Molina attend the movie's Sundance premiere on Jan. 18, 2014.
Sachs, who wrote the script with Mauricio Zacharias, compares the delicate, refreshingly apolitical story to that of the remarriage comedies that were popular in the 1930s and '40s: "His Girl Friday" and "It Happened One Night" and "The Palm Beach Story." But instead of the central couple splitting up to spend time with other lovers, these newlyweds are forced into homes where their refuge is splintered by the discomfort of couch-crashing across borough lines.
"I wanted to tell a great love story, and theirs is one," Sachs told HuffPost Entertainment at the movie's New York press day. "I'm very influenced by neorealists and the ability to turn the ordinary into the extraordinary."
In a brisk 94 minutes, the extraordinary manifests itself in a multitude of ways, some of them increasingly mundane -- and therein lies the film's beauty. Its funniest scene occurs during a sunny afternoon as Ben chatters away while Kate tries diligently to ice him out so she can write. They discuss their work, and Ben's cluelessness is revealed when he tells her, "I can't really work if there's someone else around. I can't really concentrate." Contrast that to a later moment during a rowdy party that George's hosts throw, during which a young stranger who feels equally out of place leans over to bemoan the alienation of being alone in a room filled with mirth. They're juxtapositions of Ben and George's predicament: the former becoming a burden to those whose home he's occupying, the latter burdened by his -- and both longing to reclaim the togetherness that should be synonymous with matrimony.
That fresh approach allows us to grasp Ben and George's intimacy largely outside the confines of their interactions. Their deep history isn't unveiled until the late in the film, and only in vague terms during a charming scene at a Greenwich Village bar, a stop on their date-night reunion. Rarely, especially in the age of the dying romantic comedy, are love stories structured around the moments that come in between life's big events. Sachs is known for making intimate dramas like "The Delta," "Forty Shades of Blue" and "Keep the Lights On," all restrained movies that nonetheless often find their characters pondering billowing questions of identity. In that sense, "Love is Strange" is an antidote. Our key characters have moved past that stage, and it allows the actors to play these men with aplomb: Lithgow with a delicate absent-mindedness and Molina with a stern geniality.
Part of that authenticity, which ultimately defies age or social stratification, stems from Sachs' own life. Ben is the concoction of an older gentleman with whom the director was close and Sachs' great uncle's partner, a sculptor who died in 1999. And, of course, "probably most of all, Ben is John Lithgow" -- a notion cemented by the fact that Michael Gambon was originally tapped for the role but exited due to scheduling conflicts.
"[Lithgow] has this combination of humility and confidence that I think Alfred does too," Sachs said. "People have said, 'Why don't these guys fight back?' And I was like, 'That's not who they are.' They're very modest in terms of the space they will take, and yet they are very sure about who they are. Representation is in itself extremely political. Tell me another film you've seen about two older gay men in American cinema. So there's a radical nature to who is in the frame that seems to me significant and real."
That modest confidence also enhances the romance: There's no doting on the Catholic school's discrimination, and the most overtly political moment is couched in nebulous references to the pre-Stonewall days and a friend who died of AIDS. Instead, it's a tale of "different textures of intimacy" and a "multi-generational family drama told in a cramped New York apartment," as Sachs noted.
For Sachs, the story derives from New York's July 2011 legalization of gay marriage. The following January, Sachs married his partner, and one week later they welcomed twins. The twins' mother lived with them, and in-laws floated in and out of the scene, all in the same sort of cramped New York apartment that appears in "Love is Strange." The story also stemmed from a more pleasant time in the director's life than his previous feature, the much grimmer "Keep the Lights On," which depicts a relationship addled by drugs and infidelity.
"I was in a 10-year relationship which had lots of troubles for both of us, and 'Keep the Lights On' was loosely constructed around the events of that relationship," Sachs said. "This film is not the same, and yet it does really reflect my perspective as a human, as a gay man, but really as a person in the world, that is much more optimistic. And also I think each phase of your life -- and you don't really know this so well -- you have a different perspective on love based on experience. So I think the film tries to translate that into storytelling."
What also translates: This isn't a movie about being gay or living in New York City or growing old or enduring muddy family kinetics. It's about the small moments, the prosaic events that contribute to the grander romances of life, with a partner, with relatives and with oneself. Told with Sachs' signature even-handedness, "Love is Strange" is a movie about all of us -- and it happens to be the year's greatest love story. Play on.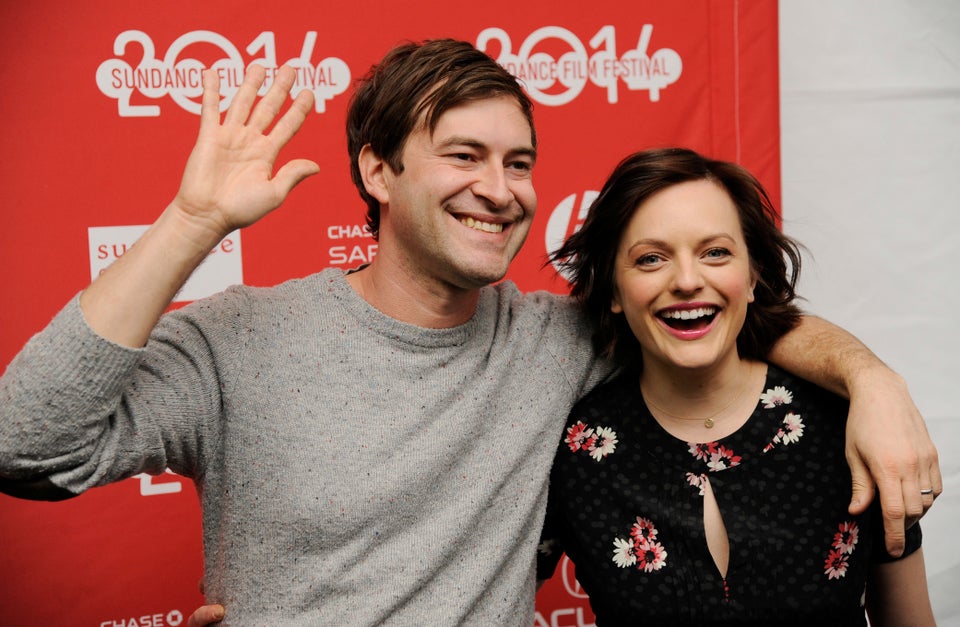 Sundance Film Festival 2014
Popular in the Community