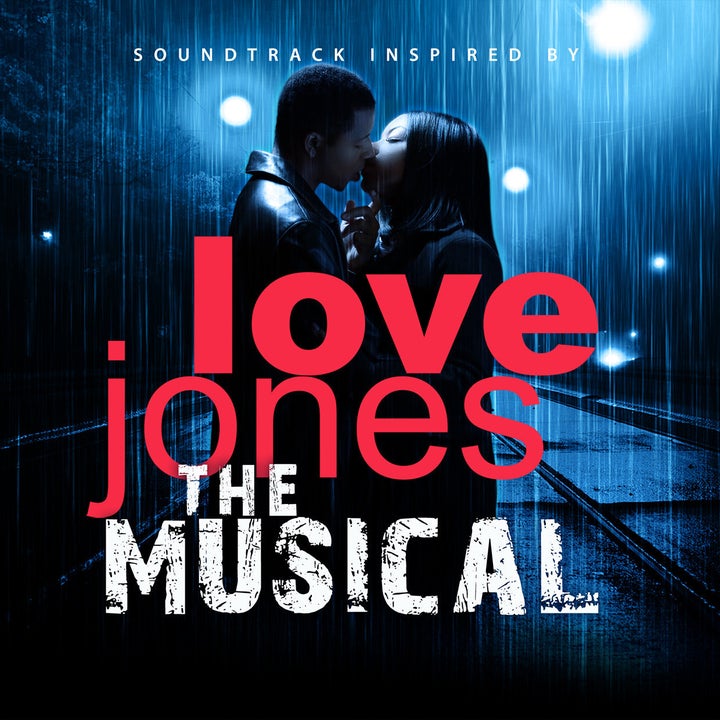 The national tour, which stars an all-star cast featuring Tony Grant (as Darius Lovehall), and singers Chrisette Michelle (as Nina Mosley), Musiq Soulchild, Marsha Ambrosius, MC Lyte, Raheem Devaughn and Dave Hollister, is a musical adaptation of the 1997 film.
Dubbed as "a hip 'When Harry Met Sally,'" the romantic comedy follows a young poet, Darius Lovehall (portrayed by Larenz Tate), and photographer Nina Mosley (portrayed by Nia Long) as they navigate their emotions for one another in Chicago.
While the essence of the film's plot around Nina and Darius' relationship is incorporated into the new musical production, veteran theater producer Melvin Childs chose to revamp the plot with additional characters, chart-topping hits, and original music to adhere to stage limitations.
"There's lots of different characters in this stage play that you didn't see in the movie," Childs said during an interview with The Huffington Post. "We changed a little bit of the character's personalities, because in movies you got two hours to do what you wanna do. We don't have those luxuries in theater. It's just no way you can make it exactly like the movie, or otherwise we wouldn't have been able to make it as entertaining as it is. And I think for the most part, they're actually pretty good changes."
In addition to consulting with the original film's director-writer, Theodore Witcher, Childs ― who was influential in creating Tyler Perry's early theater productions ― says he also created an agreement with Warner Bros. studios to produce the musical. But he maintains that he and playwright Timothy Allen Smith and director Zadia Ife have operated independently as it pertains to creative input.
As for attracting the ensemble cast to participate in the 31-city tour, MC Lyte credits the cult classic's impact on black culture through the years.
"When you hear the words, 'Love Jones' it just took me back to such a great time in terms of the movie and what it meant, and the music, and the love story. It's just one of those movies that sits with us," says Lyte, who portrays herself as a club owner in the musical. "So the opportunity to become a part of something that gave such a good feeling was definitely on tap for me."
She went on to add that the accompanying 10-track soundtrack, which she executive produced alongside Childs, will feature original music from the ensemble cast and will be released on the production's website in late September.
Upon its March 1997 opening, the film domestically netted $3.9 million during its opening weekend, and it has grossed $12.4 million to date, according to Box Office Mojo.
Despite the dismal earnings and Childs receiving skepticism from peers within the theater industry, he said he was determined to adapt the motion picture into a theatrical musical.
"I embarked upon this journey with all kinds of naysayers and everybody in the theatrical business telling me that I'm crazy... I knew if I was able to accomplish (producing it) I knew it would be game changing, because the 'Love Jones' brand is iconic," he said.
"Though, it didn't do as well as most people think in the box office, I always knew that it was one of the most loved films, and most loved movie soundtracks that has ever been made in the black community. And I know that didn't necessarily translate into money in the box office, but I knew the deal... I want people to come in and be inspired by the story of black love and that it's still alive no matter what the press or the media may portray at times."
"Love Jones: The Musical" is currently running through Dec. 4. For more information, including tour dates, click here. Check out snippets from the soundtrack below.
Before You Go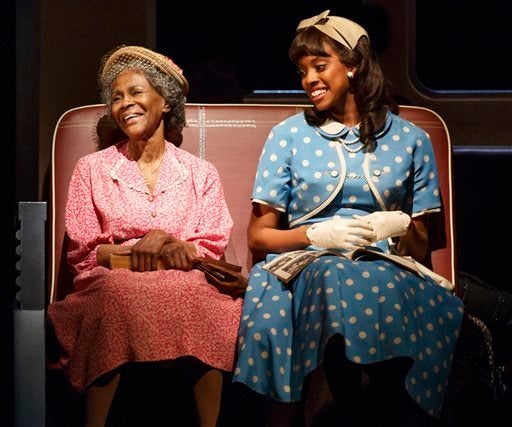 African-American Stars On Broadway
Popular in the Community