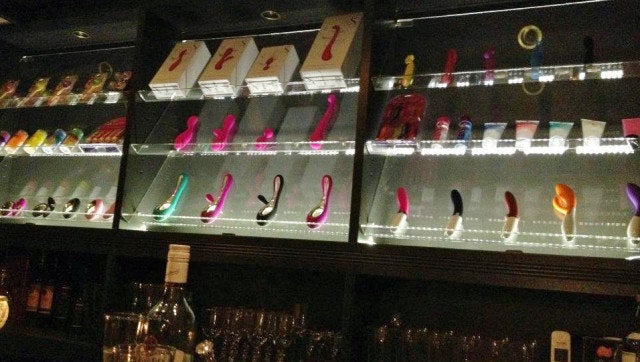 This bar is guaranteed to get a lot of buzz . . . if only for the battery-operated sex toys.
Love Joule, a colorful new bar in the Shibuya district Tokyo, is the first "love and sex bar dedicated to women," according to the Tokyo Reporter. What does this mean, exactly? Proprietor Megumi Nakagawa minces few words.
"Once they take a seat, customers are able to experience a pleasant place in which they can openly discuss masturbation," she said. "Since most people view female masturbation as something of a mystery or taboo, it is not a usual topic at typical bars."
It's hard to imagine not talking about the bar's unique theme. Behind the counter, where rows of liquor bottles would normally stand, are colorful display cases filled with dozens and dozens of different types of vibrators.
"I go because it is a safe place and I don't have to worry about trying to brush off men all the time," said a customer going by the name Sayama. "Add in that it is also a great place to drink and talk about what we women love to talk about, sex and guys, that's also a big pull."
According to the blog, Ikuko Ikeshita a doctor with the Ikeshita Ladies' Clinic, said that over the past few years, "there has been a movement to do away with the stigma surrounding female masturbation in Japan, pointing to the increase in websites discussing female sexuality and stores selling female sex goods." Love Joule is just part of this general trend.
Men without a female companion will just have to wonder what's going on inside. Luckily for them, male masturbation doesn't face the same stigma.
Related
Before You Go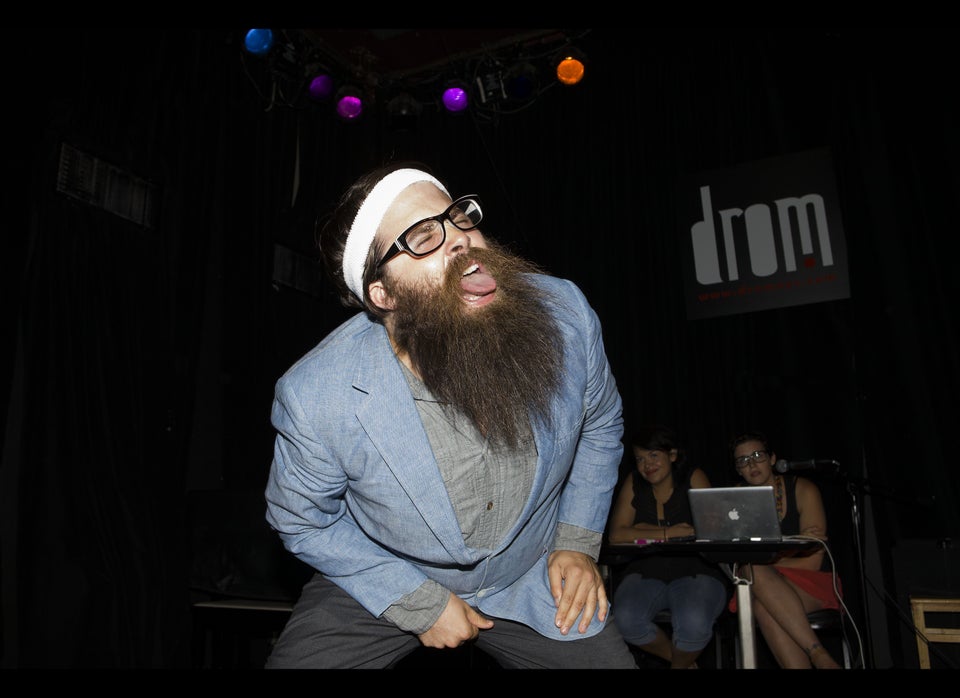 Air Sex World Championships (NSFW)
Popular in the Community