When my husband and I adopted our first dog, the guy at the shelter told us the little yellow Labrador retriever mix was "mellow yellow." But everything's relative. Rio soon displayed an adventurous streak, exploring cactus fields, giardia pools, rotting carcasses and the rear ends of skunks with equal zest. He grew into a big, friendly boy who eats like a Fear Factor contestant and is oblivious to the fact that not everybody wants to be greeted by an ecstatic butt-wagging, licking machine.
Because of Rio's penchant for mischief - and because he's our furry child - Bryan and I wanted to make sure he gets the best veterinary care possible. We asked around our adopted hometown of Durango, Colo. for recommendations and pretty much everyone told us to try Riverview Animal Hospital.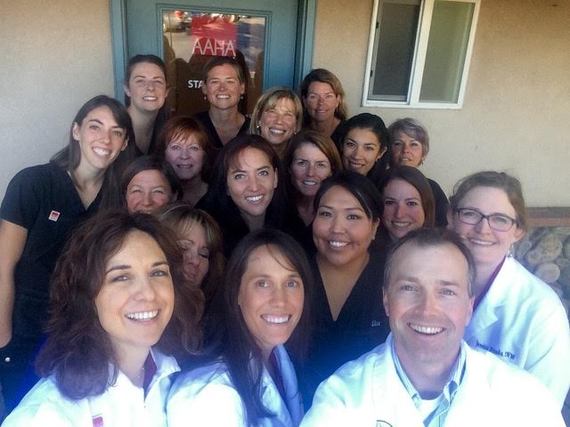 In the six years since, the team at Riverview has treated Rio for lacerations, vomiting, nose mites, eating a Clorox wipe he found in a neighbor's yard, a (benign - hooray!) tumor, and an unfortunate bite on the penis. (I thought Bryan would pass out when we figured out where the blood was coming from.) He's an only child so I bring him in if anything seems slightly amiss, but they always treat my neurosis like it's completely normal and calmly explain what needs to be done. Aside from mishaps from Rio's active lifestyle, our pup is healthy because my husband and I do everything his veterinarians suggest.
One reason Riverview Animal Hospital is so phenomenal is they deeply care about animals and the people who love them. The staff members always greet Rio by name, step behind the desk and give him an exuberant rub down while he wags like a maniac. They seem almost as happy to see him as he is to see them.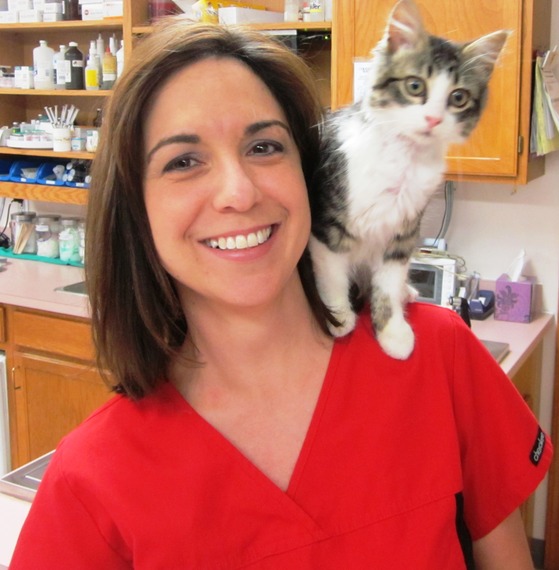 Another key factor is that Riverview Animal Hospital is AAHA-accredited so they practice top-notch medicine. The American Animal Hospital Association (AAHA) is a nonprofit that has high quality standards for veterinary practices in the United States and Canada. The accreditation process is intense: veterinary practices are evaluated on over 900 standards, from anesthesia and surgery protocols to medical records and cleanliness.
"When we renew our accreditation it is a hospital-wide, collaborative approach. Every team member, from the medical director to the kennel technician, is involved in the process," says Randy Hays, DVM, one of Riverview's veterinarians. "It helps to reassure us that we are providing the best standard of care for our patients."
Unlike human hospitals, veterinary practices don't have to be accredited. In fact, no more than 15 percent of animal hospitals in North America are AAHA-Accredited. So if a practice is AAHA-accredited, the team volunteered to work hard to join an elite group.
"The accreditation process is very rigorous, and we couldn't be more proud of the veterinary hospitals that go through it," said Kate Wessels, senior communications manager at AAHA.
This year, July 22 marks the first annual AAHA-Accredited Hospital Day. Wessels told me the organization instituted "AAHA Day" in part because AAHA conducted research that found 60 percent of surveyed pet owners thought their pet's hospital was accredited - when it actually wasn't. She said July 22 is a chance for pet owners to make sure their veterinary hospital is AAHA-accredited.
"If they aren't accredited, ask them to consider it - it could be that they haven't considered going through the process," Wessels said. "If your hospital is accredited, go ahead and send them a note to thank them for the excellent care they provide for your pets."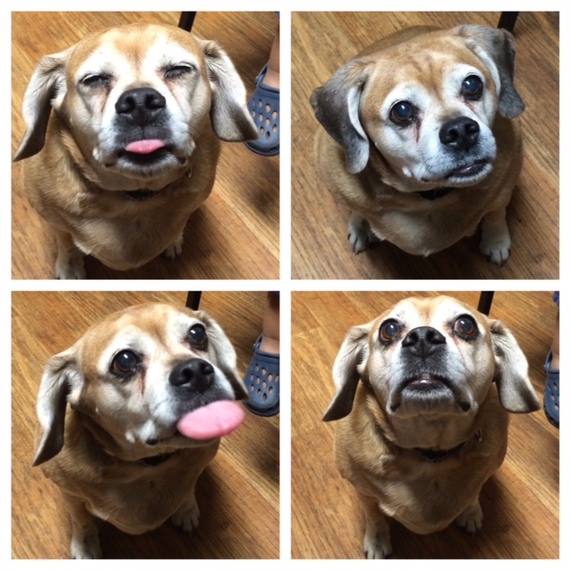 I'm glad my dog gets the best possible care, so I'd like to wish Riverview Animal Hospital a very happy AAHA-Accredited Hospital Day. Thank you for all you do for Rio! I will celebrate by trying to keep him out of trouble - even if only for one day.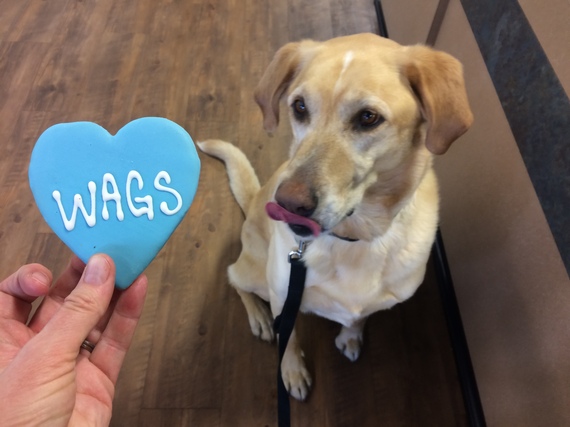 Popular in the Community