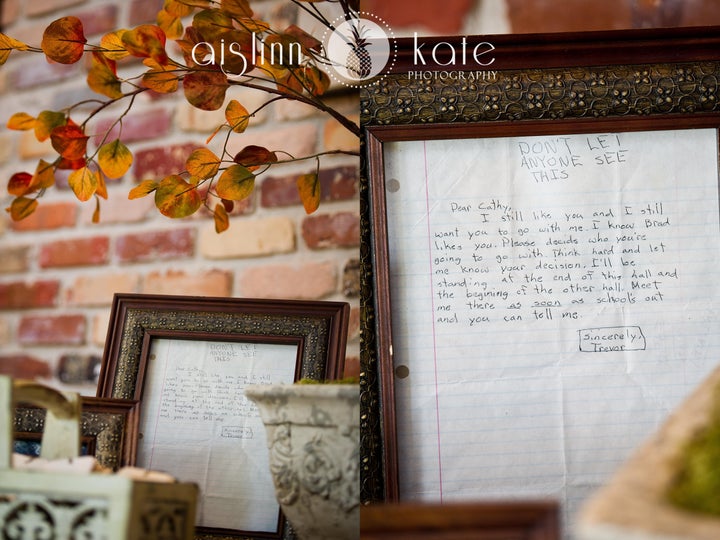 When Cathy Knorr and Trevor Webb tied the knot, their relationship came full circle -- and they had a middle school love letter to prove it.
At their October wedding, the couple, who met during sixth grade in 1990, displayed a letter Webb wrote to Knorr in middle school urging her to go out with him. Photographer Aislinn Kate Rehwinkel snapped a photo of the letter and it was posted on Reddit on Tuesday.
"Dear Cathy, I still like you and I still want you to go with me. I know Brad likes you. Please decide who you're going to go with. Think hard and let me know your decision. I'll be standing at the end of this hall and the beginning of the other hall. Meet me there as soon as school's out and you can tell me. Sincerely, Trevor," the letter reads.
"DON'T LET ANYONE SEE THIS," it says at the top.
Knorr told HuffPost Weddings that she did meet Webb at the end of the hall and they dated for two weeks. But Knorr dumped Webb for another boy.
"He playfully reminds me from time to time, 'You broke my heart and dumped me for Alex Norris!'" Knorr said.
Knorr and Webb eventually rebuilt their friendship, and remained best friends despite living in different cities after high school. They both returned to their hometown of Pensacola, Florida, in 2006, and Webb broke up with the girl he'd been dating shortly after that.
"Several weeks later we shared an unexpected and fateful kiss on the beach, having never blurred the lines of friendship. I thought to myself, 'Well, that's what I've been missing all these years!'" Knorr told HuffPost. "Since that day we have been inseparable."
Webb proposed to Knorr at an ice skating rink where he had given her a ring in middle school (this time, he gave her a diamond). Knorr had kept Webb's middle school love letter in a shoebox in her closet and displayed it at their wedding.
"Trevor is a bit embarassed of how insistent it sounded, but we sure did get a kick out of reading it and sharing it with others. I'm lucky to have found such a beautiful love in a best friend," Knorr said. "I wish I had come to my senses sooner!"
Click through the slideshow below to see Rehwinkel's photos of Webb and Knorr's wedding.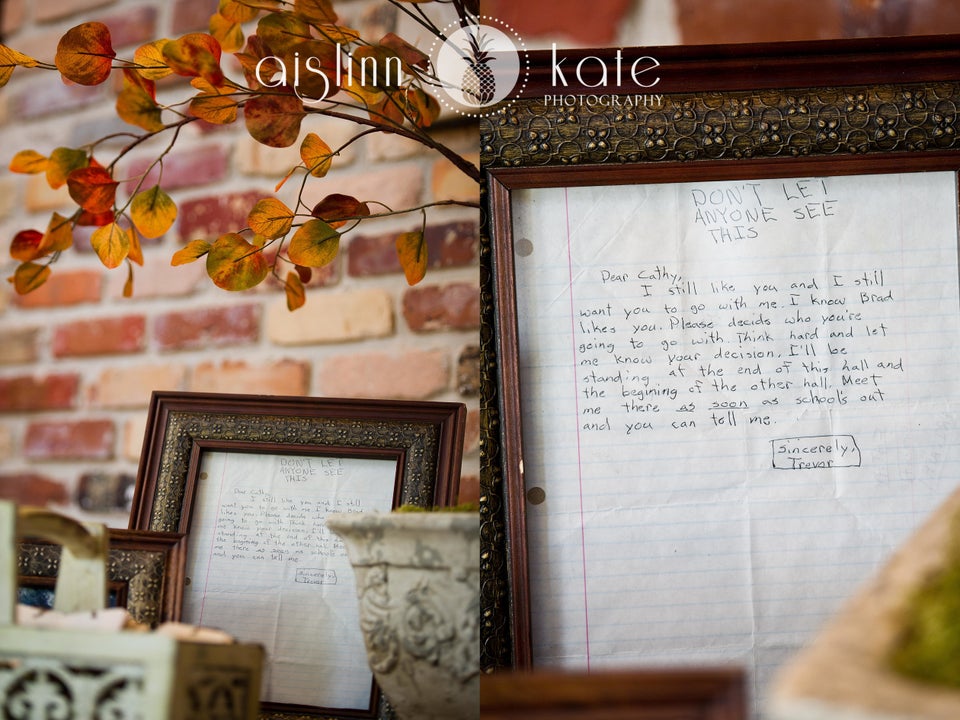 Cathy Knorr and Trevor Webb's Wedding
Related