 Long a symbol of eternal fidelity (or those wishing for it, at least), love locks have adorned the bridges of some of the world's most romantic cities (as well as the gates of some other not-so-romantic destinations).
The nature of the locks is such that, especially at this time of year, lovers everywhere might want to celebrate their adoration for their mate and attach a lock of their own to a bridge somewhere around the world (after all, the trend has been replicated in Paris, Venice, and Cologne, among others.)
But for all their charm, some, like authorities in Rome, have shunned love locks because they take away from general "decorum." Paris has grappled with the tradition almost as much as Rome has. Joel Retailleau, a city official in the 6th arrondissement (where the famous Pont des Arts sits), recently told the Wall Street Journal: "It's very touchy to attack the phenomenon—because it draws tourists." A spokesman for the mayor told the paper: "The city's reputation as a capital for lovers draws on its history, its beauty and many other qualities that aren't linked to this recent trend...We don't encourage it, but we don't outlaw it, either." Both the Pont des Arts and the Pont de l'Archevêché have become the go-to destinations for visitors to attach their locks; so much so that souvenir peddlers sell personalized padlocks for around 20 Euros.
For those looking to continue the trend, look no further than these places around the world that honor one of the sillier romantic traditions.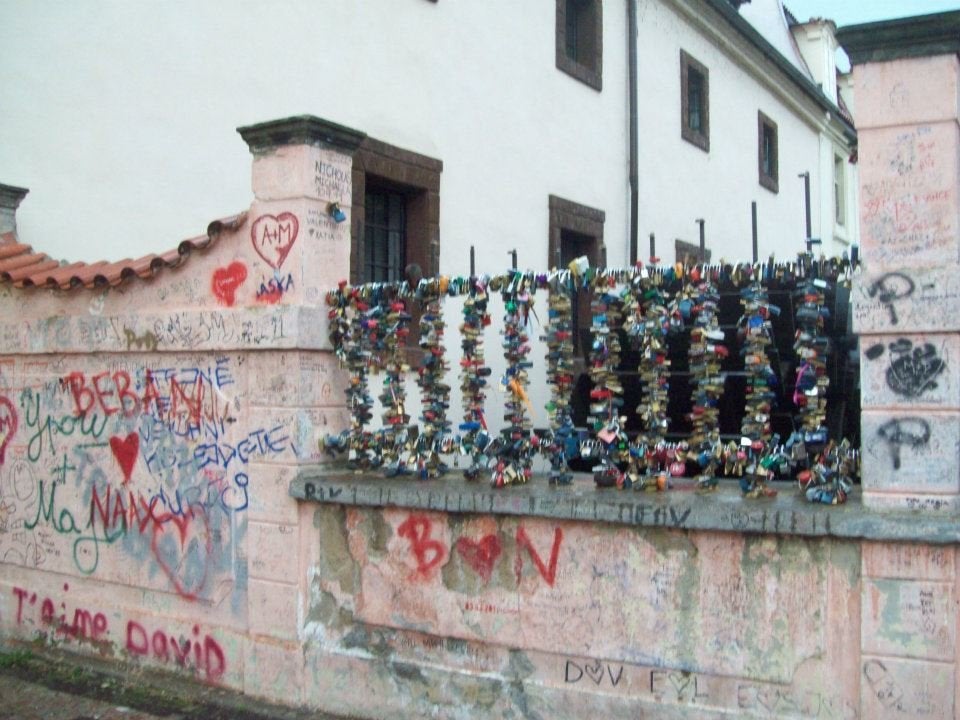 Love Locks Around The World