The hotel concierge winced at us and said, "I'm sorry, I cannot put you in the same room. We have a policy of separating males from females -- it's for security."
My husband is usually a funny guy. In moments of complete absurdity as such, where intimacy is considered an issue of national security, he tends to lose his touch of humor.
"We're married, you know," he said. His temper was rising.
"Yes, that's what they all say," replied the bored concierge.
We decided to not spend the night there.
Love is a popular concept in urban Bangladesh. Influenced by Hollywood chic flicks and sleazy Bollywood dance numbers, our young couples are eager to go out, perform perfectly synced dance moves in the rain and display their affection publicly. A peck on the cheek or a kiss, small gestures can go a long way in cozying up the relationship. As a culture however, public displays of affection are strict no-goes. The hypocrisy of the situation lies in the fact that it is perhaps normal, maybe borderline acceptable to urinate in public, yet holding hands or kissing are considered utterly distasteful.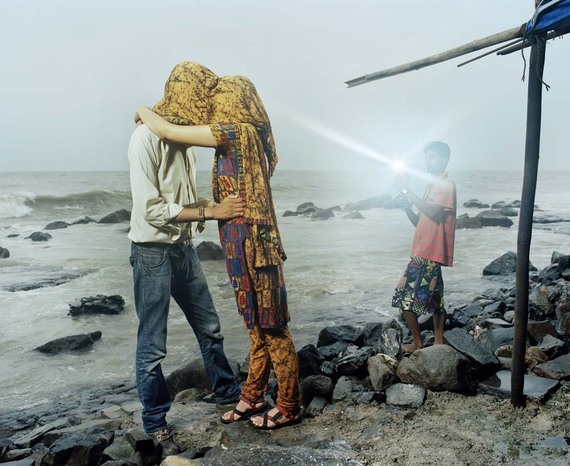 Ironically, the subcontinent has a rich history when it comes to intimacy. The earliest evidence of attitudes towards sex comes from the ancient texts of Hinduism, Buddhism and Jainism in the Vedas. The Ramayana and Mahabharata, estimated to be composed in 1400BC describes the duty of sex between couples. Kama Sutra, originated in the Indian subcontinent, is the earliest known publicly available literature that illustrates intimacy in the form of art and literature, and was kept for nobility purposes (Gupta, M. (1994). Sexuality in the Indian subcontinent. Sexual and Marital Therapy, 9(1), 57-69.). Islamic scriptures, in the same vein, does not paint a restrictive picture either. Abdelwahab Boudiba in his book, Sexuality in Islam (1998) discusses how the role of sexuality is attached to the idea of Jannah (Paradise) and a rightful act between a married couple.
Given the global Islamphobic outrage, it is easy to draw similarities between conservative religious practices, extremism and the notion of love. Yet, in our neighboring country India - 80.5 percent of whose population are Hindus - the Hindu Mahasava has declared to marry off any couple celebrating 'a foreign culture' on Valentine's Day. The ceremony is relatively easy between Hindu couples, and those in interfaith relationships will have to undergo a 'purification' ritual before letting the country take care of their intimate affairs. The declaration has led to protests across the country, particularly in Delhi where open-letters from students and Facebook groups have sparked discussions on whether the gigantic task of organizing weddings also applies to same-sex couples.
This is not the first time moral policing has led to national movements. In late 2014, students in Kerala hosted Kiss of Love in protest of the Hindu conservatives' comments and policing against couples. Nearly 50 people were arrested by the police during the event, all of whom were liplocked before members of conservative parties attacked and broke them off. In a statement following the event, it read: "The police has arrested those in love, and not those who came with sticks and stones." A similar movement in Turkey made news in 2013 when couples in the subway were found kissing to protest against the authorities' admonishment of public displays of affection and announcements to "act in accordance to the moral code." A recent study estimated nearly 10,000 suicides in Bangladesh every year, most of which are related to romance and families not accepting the partner. In 2014, the suicide of a teenage couple on Valentine's Day made international news when parents of the girl forced her to marry someone else when their relationship was made public.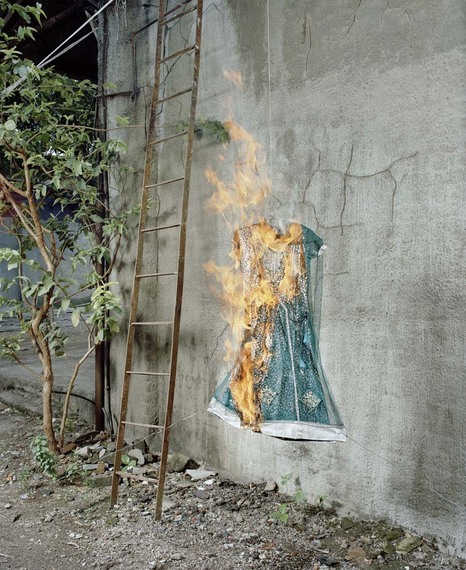 This supposed version of moral code can only create more anarchy, suicides and sexual harassment of women. A boy's earliest encounter of a woman comes from pornography, and after years of private fantasies and repressed expectations, may transform into marital rape. The Internet is a great resource, however the more available version of the West is not the best teacher when it comes to breaking the taboo. Real-life interactions between young adults of different genders can go a long way in mitigating assumptions and fostering mutual respect in countries like Bangladesh and India, where family ties are the basis of social fabrics. Instead of placing signs in front of parks prohibiting the entry of couples or grounding our daughters on Valentine's Day, public places should be designed to have conversations between parents and young adults, which will by far have a greater impact in avoiding unsafe sex, untimely pregnancies and most importantly, deaths to prove love without judgement.
As for my husband and myself, we have decided to quit losing our tempers to hotel concierge and raise our children differently. Our moral policing only comes when someone is proudly peeing in the streets.
The recent international photography festival Chobi Mela VIII in Dhaka explored Intimacy as a theme and sheds light on interpersonal and intrapersonal relationships. The photos used in this post are from Belgian photographer Max Pinckers' essay titled 'Will They Sing Like Raindrops or Leave Me Thirsty'.
REAL LIFE. REAL NEWS. REAL VOICES.
Help us tell more of the stories that matter from voices that too often remain unheard.