In its February review of Ferragamo's fall/winter 2011 show, Style.com wrote, "Here's something you weren't expecting: Salvatore Ferragamo just might be the sleeper hit of Milan fashion week -- and all in shades of black, white, and gray, too." Sure enough, when I walked past the Ferragamo store on New York City's Fifth Avenue this July and the windows literally stopped me in my tracks. An aesthetically pleasing excess of black-and-white glen plaid and houndstooth -- including a glen plaid coat layered over a houndstooth skirt and matching purse and shoes -- made traditional patterns look new.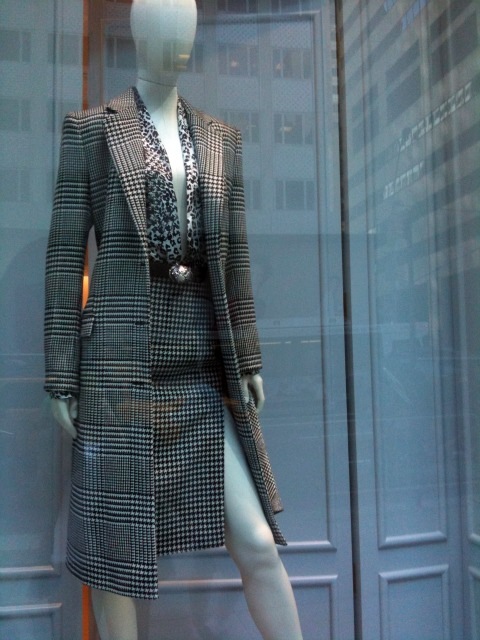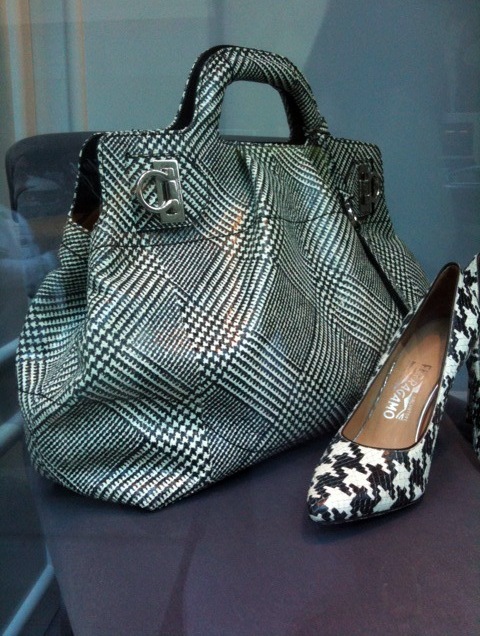 One easy way to hunt down houndstooth is to use ShopStyle.com, a shopping search engine that helps you explore thousands of sites at once. It's easy to save your favorites.
It's even easier -- and less expensive -- to shop your closet. Houndstooth has been around for a long time. You might already have some and if you don't, you can find good used pieces at your local thrift store (or on eBay). Whether you're buying new or old pieces, hold out for high-quality clothes that you'll be happy to keep for years because, while it may be a long time before a designer does anything with the pattern that's as eye-catching as Ferragamo's designs, houndstooth never goes out of style. Fashion bloggers have certainly found this to be true. While some of them are buying new pieces, others are donning houndstooth that they've had for years; purchased from second-hand stores; or inherited from their great grandmothers and husbands. Take a look at how they wear it.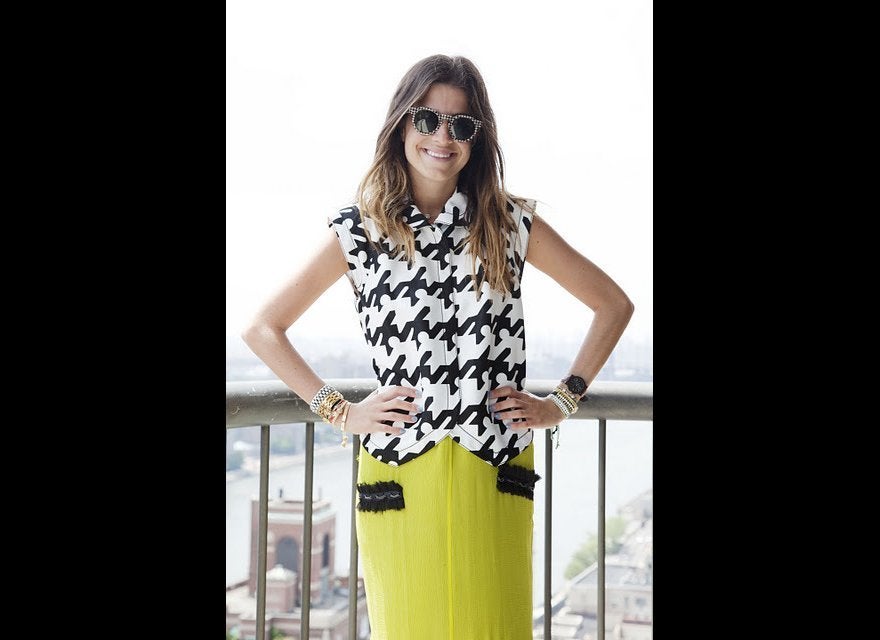 Checkmate!
Related