Asilver necklace that reads "Love" lies flat across Claudia Espinosa's chest. It's a constant reminder of what matters to her most -- the mentoring program she founded to empower young New York City girls calledLatinas On The Verge of Excellence, or L.O.V.E.
"Today is about choosing the major that you love," Espinosa, 36, announces. She's addressing the six mentors and seven mentees attending L.O.V.E.'s weekly session at The Young Women's Leadership School of East Harlem.
It's a Friday afternoon near the end of the school year. But the high school students who had been rowdily anticipating the weekend just moments earlier become completely focused when Espinosa speaks. Everyone begins discussing the difference between a major and a concentration when a mentee abruptly asks what happens if she's not sure what she wants to study in college.
"When you go to school, you're never wasting your money or time," Espinosa responds, reassuring the student that many people are undecided when they enroll. "Everything you learn will help you!"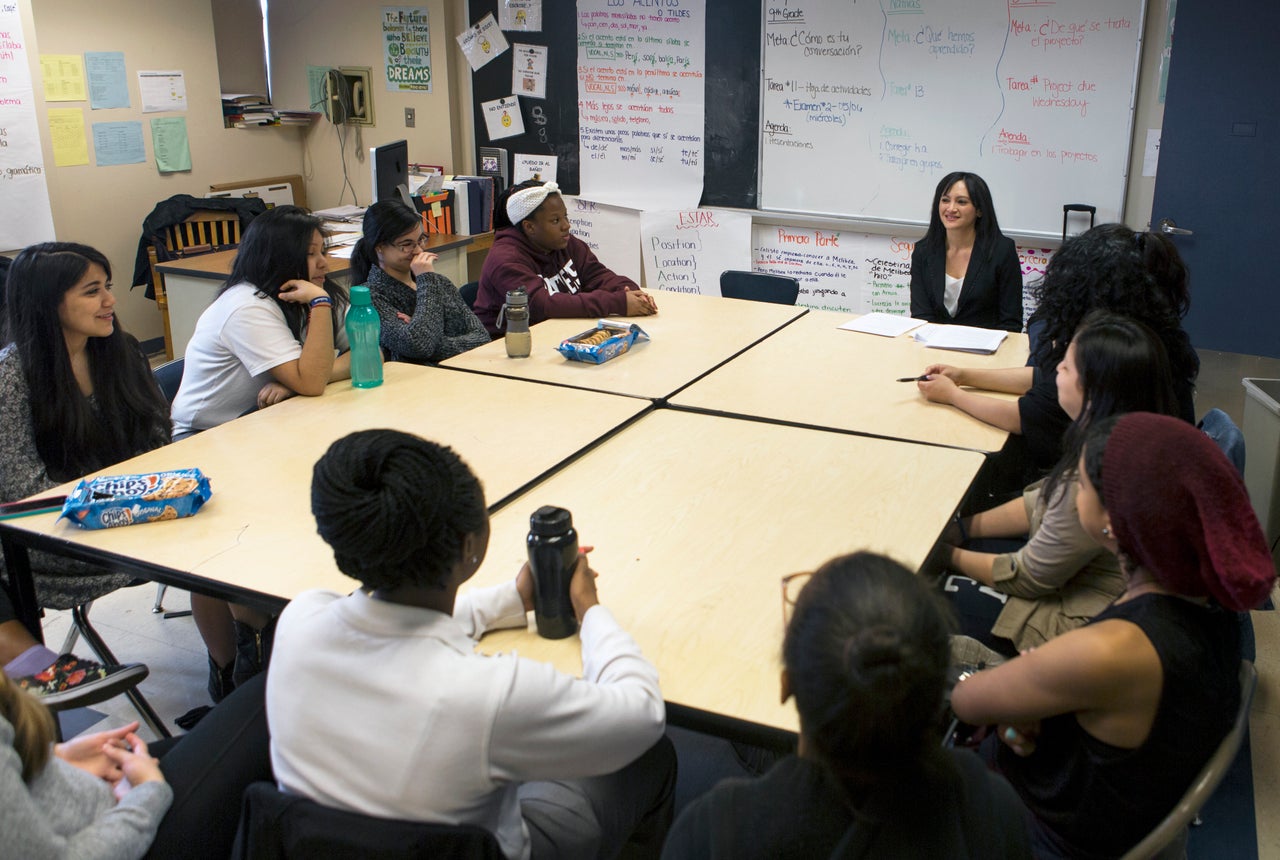 Espinosa created L.O.V.E. three years ago to mentor young Latinas. Since then, she's implemented the program in three New York City schools, working closely with the Young Women's Leadership Network in low-income, majority minority communities in Manhattan, Queens and Brooklyn.
This fall, Espinosa expects to expand the program to a total of seven schools, including its first in the Bronx.
"L.O.V.E. is like a machine, making sure that young girls can fulfill their potential -- and by potential, I mean their biggest dreams," Espinosa told The Huffington Post.
Though the program has grown in a short period of time, Espinosa's journey really began 15 years ago, when she moved alone from Cali, Colombia, to the U.S. to follow her lifelong dream of becoming an FBI agent. She studied English for two years and became a personal trainer -- a job that still keeps her afloat financially and helped fund her bachelor's and master's degrees in forensic psychology from John Jay College of Criminal Justice. But by the time graduation came around, Espinosa realized the FBI was not for her.
While she contemplated her future, Espinosa worked as a counselor at Life Is Precious, a suicide prevention program for Latinas. The experience would, in her words, "change everything."
"[I was] working one-on-one with the girls, 13, 14, 15, up to 17 years old," Espinosa said. "Girls came in referred from the hospitals saying, 'Yeah, I don't want to live anymore.'"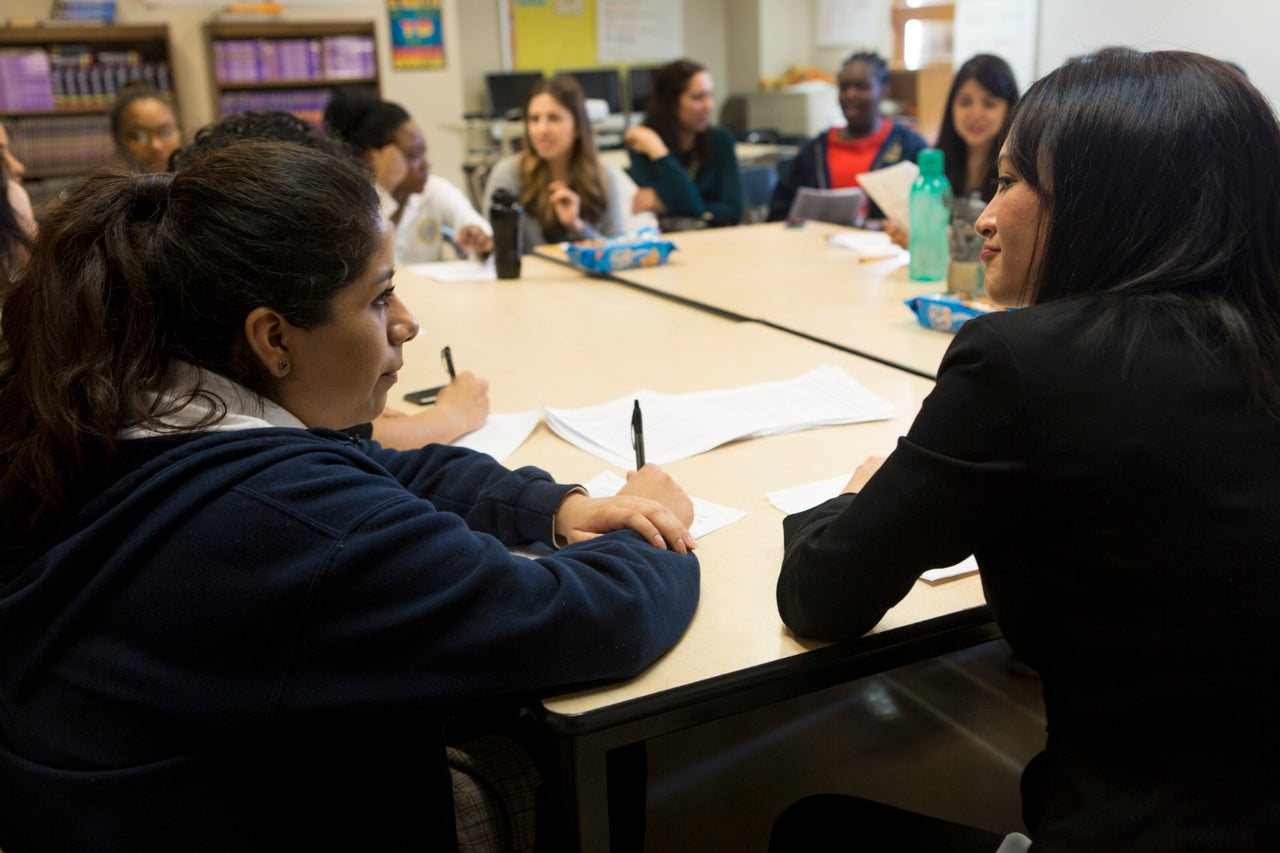 Working as a suicide counselor took an emotional toll on Espinosa. "The girls would vent with me, but I would take that and have dreams or nightmares with it every night," she said. "So I quit the job. But then I said, 'I have to do something.'"
Espinosa went back to school, enrolling in a master's program in public administration at New York University, where she worked with faculty to develop the pilot program and curriculum for L.O.V.E.
The program was originally designed to pair 10 to 25 students per high school with female college mentors from NYU, Columbia University and the City University of New York. Ideally, college mentors share interests with their mentees and communicate regularly to help guide them from ninth grade to graduation. During after-school L.O.V.E. meet-ups, they listen to guest speakers or discuss study tips, college applications, domestic violence and other topics.
While the program was initially intended to target Latinas, L.O.V.E. is open to young girls of all backgrounds. In fact, most of the East Harlem mentees are black, including Lauren Drumgold.
The 18-year-old will enter Bates College as a biology major this fall and was recently honored alongside two other seniors at a special L.O.V.E. graduation ceremony. Drumgold, who hopes to become a veterinarian, said she first started getting excited about attending college and studying abroad during a L.O.V.E. mentoring session.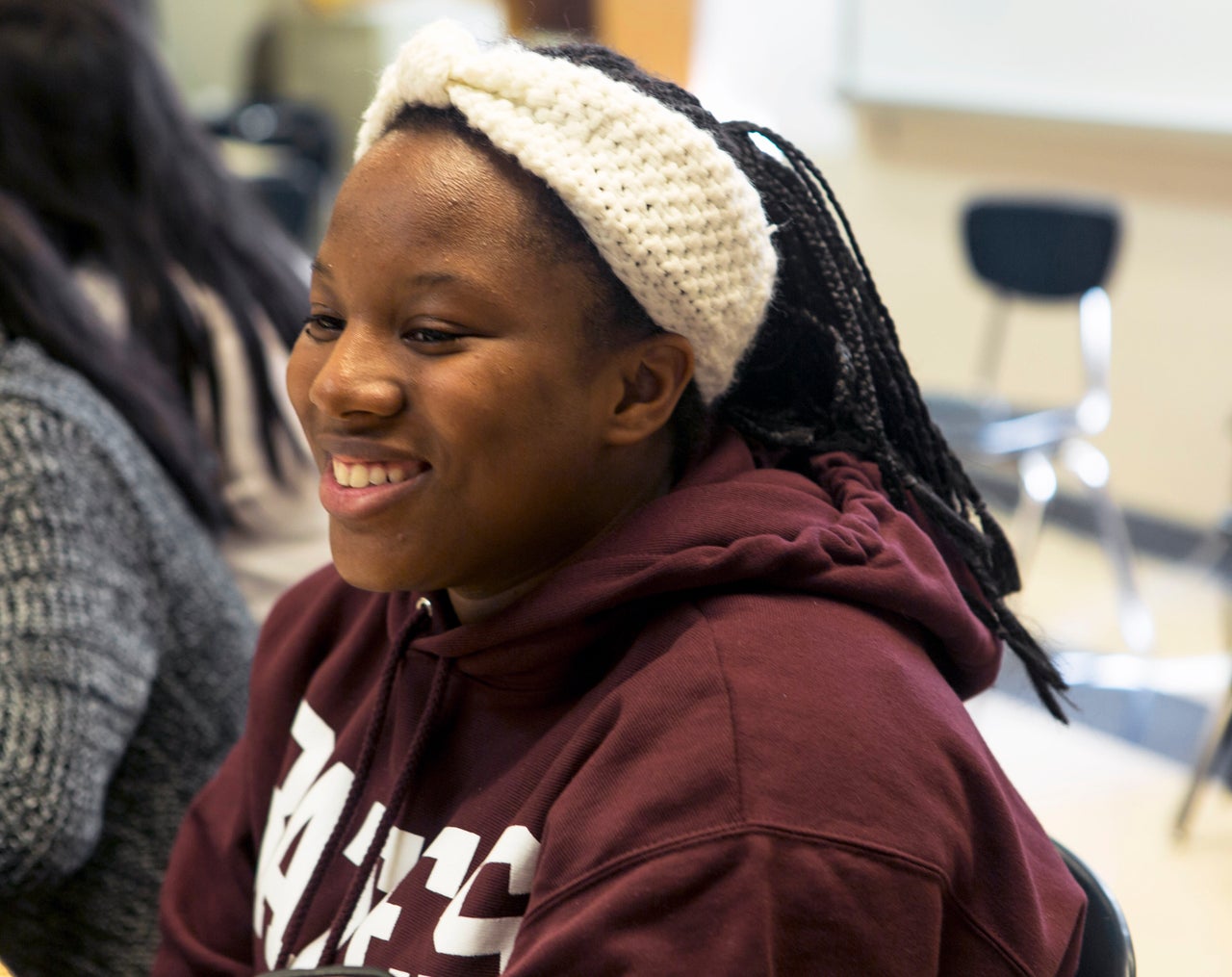 "The first year I did it, there was a lady who came and she was a life coach. We had to envision ourselves a few years from now in college," Drumgold said. "In my school, we talk about college, but you don't always see yourself there. And at that moment, I was able to see myself on a college campus or across the world studying what I love."
The L.O.V.E. program can be equally eye-opening for the young women who volunteer their time. Amanda De La Torre, 26, is one of the program's newest mentors and recently earned a master's in higher education and student affairs at NYU.
"You can talk about it and write about what people are struggling with and barriers to higher education," said De La Torre, who is Mexican-American and mentors a 15-year-old of Ghanaian descent. "But you don't see that unless you're actually in the classroom and involved with them."
"[Barriers can be] little things, like 'What does a major mean?' Not even knowing the terminology is one -- especially for students whose parents immigrated here and are first-generation college students," De La Torre added. "So we talk about female empowerment, fitness, things that maybe you're not exposed to in your house but you can gain that knowledge here."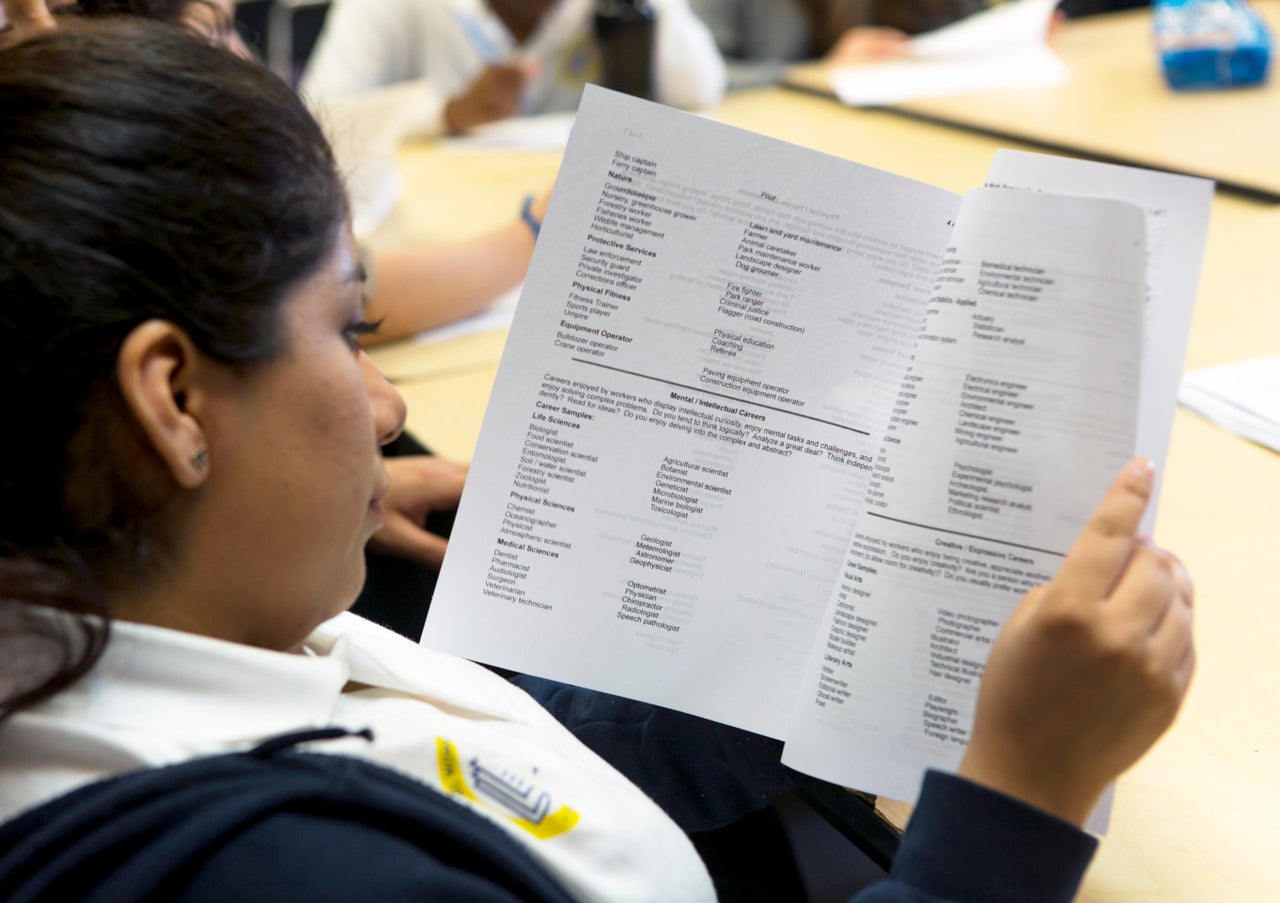 Describing the struggles that young girls and Latinas specifically face, Espinosa says that many young women encounter cultural pressure that prevents them from reaching their goals.
"I think that there are a lot of expectations for women, and by expectations I mean roles that you should fulfill," Espinosa said. "You should, yes, finish school, but perhaps later on you should get married, and then you should have a couple of kids, and then you should take care of your family."
"I mean, if you think about the Latino community, that's what I grew up seeing," she added. "That [outlook] is what I think is still pretty prevalent here."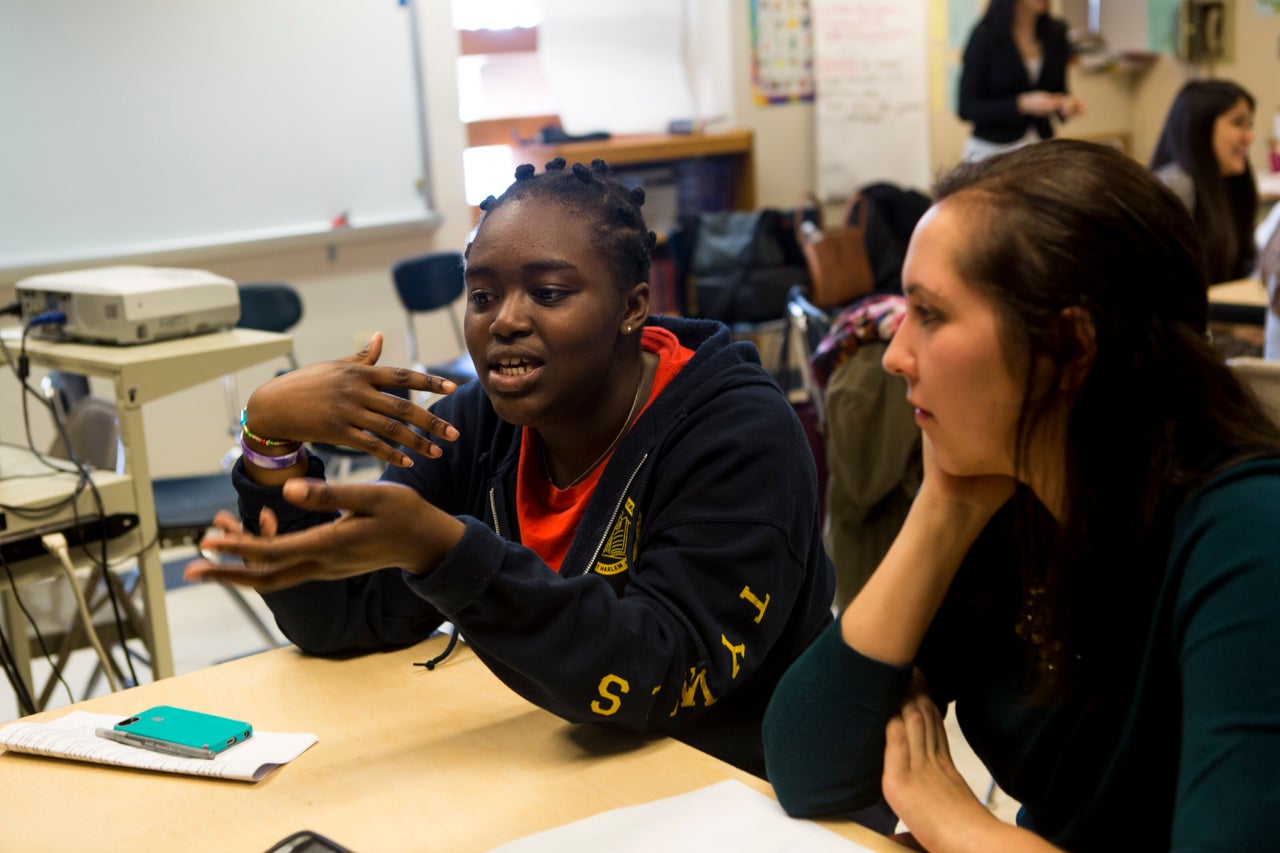 With L.O.V.E., however, she hopes that will change. "You're kind of the pillar of the family as a woman," she said. "So that's really engrained. ... And as an individual, you have your own goals and dreams and passions. That, to me, is what the important part is."
Espinosa hopes to eventually open high schools that are entirely dedicated to supporting young girls and helping them achieve their dreams.
"I think what I see is myself," Espinosa said. "I moved here by myself and I've been doing it alone. So that's why when someone tells me, 'No, it's too hard, I can't,' I don't agree with it. Because even if you are in the hardest situation, you can change that and go for whatever it is that you want to do. That's the message that I want to convey."