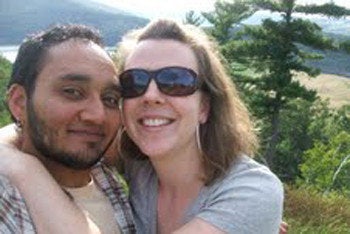 In college, Elizabeth Clark fell in love with a very butch woman, but only a few years later her lover wanted to live as a man.
This posed a dilemma for Elizabeth, because Deen's physical transformation could strip away her queer identity. The girl-girl couple would look like a girl-boy couple.
"It was hard at times," she said. "As he was coming more into himself, I felt like I was losing something... my queerness became invisible to other people."
Elizabeth also abhorred hostility toward butch women, and her dating a butch woman was a way to counter that prejudice. "I was saying that this person is beautiful and not a wrong kind of woman," she said.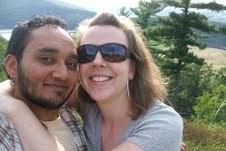 "Transsexual" implies undergoing a physical change from hormones or surgery -- both of which Deen has experienced -- but he prefers to identify himself with the broader term "transgender man" or "transman."
"I'm a man who has a history of living in a female body, and that's a significant part of who I am and how I got here," he said.
Having dated men before, Elizabeth, 31, wasn't anxious about the physical changes that would come after surgery on Deen's upper body. Instead, she was troubled that people would see them as a straight couple.
"For a while I had an urge to go to random people on the streets and tell everyone that we look straight but we're really not," she said.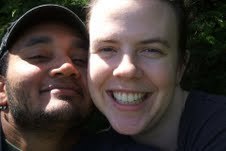 Deen, who was sprouting stubble because of the hormone pills he was taking, was afraid that Elizabeth would leave him for changing the things that bonded them.
But leaving wasn't really an option. "It was never a question of being a deal-breaker," said Elizabeth. "I knew we would be together for the rest of our lives."
Deen, 34, was born as a baby girl to a Muslim couple that left South India and came to the United States in the seventies.
To the dismay of his traditional parents, Deen grew up openly butch but also graduated as valedictorian from high school. Then came the realization of liking women. Deen became depressed, for a while, and dropped out of Columbia University.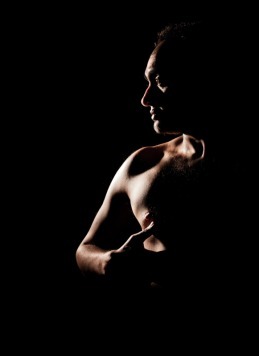 The next year or so was consumed by a string of shrinks. The family scene was a mess, with Deen's parents becoming more agitated with the changes in their daughter. "Why are you doing this?" his bewildered parents pleaded. "Even the Americans don't do this."
Time passed. Deen went back to school at the University of Massachusetts at Amherst, where he met 21-year-old Elizabeth, who had grown up in West Virginia. They were both auditioning for the same play.
"I liked butch women but I didn't identify as a lesbian," said Elizabeth. "We both had mutual crushes on each other." Three years later, they didn't get married but decided to make a "stay together forever" deal.
Next came a trip to India, which would make Deen more restless. Working with a non-profit that protects sexual minorities, he met a person who happened to be one of the first Indians to get surgery to become a transsexual man. Deen returned to the U.S. confused.
Still dealing with their butch daughter's attraction to women, Deen's parents now had to see him transition from a masculine-looking woman into a normal-looking guy. "There were a lot of tears," he said.
The long discussions and e-mails didn't normalize the situation, and finally Deen had to leave for two years until his parents missed him enough to begin listening and reconciling.
The first major change was switching pronouns for Deen from "she" to "he." From college professors and classmates to Elizabeth, nobody really got the hang of it, and the idea flopped.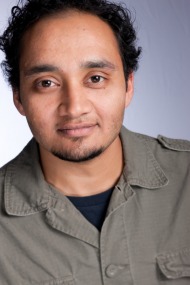 Gradual changes like voice cracking and a fuzzy jaw came with hormone medicines. Having seen her partner struggle in a female form, Elizabeth welcomed Deen getting comfortable in his own skin, but she also recalls thinking, "I am really happy for you, but what does this mean for me?"
And when her partner's breasts disappeared after the top surgery, Elizabeth wasn't surprised, because Deen had been chest-binding for years. "It's not like a woman's breast go away," she said.
A great deal of pondering made Elizabeth question whether bodily changes mattered. "I knew we were going to grow old together and that are bodies would change," she said.
As Elizabeth played with these ideas in her head, the urge to run up to strangers and declare their queerness began to subside.
"In another sense, it was being like a parent and watching a child go through puberty again," she continued. "They're becoming more like who they are meant to be."
In the next blog entry, we will meet Deen's and Elizabeth's parents and find out what Deen and Elizabeth plan for the future.