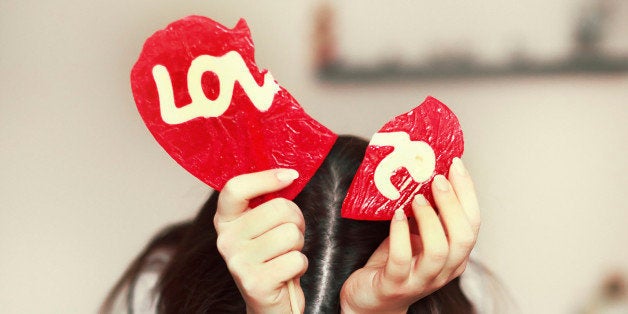 Did you tell your partner "I love you" today? If not, you're not alone.
A new survey from YouGov UK has found that the longer couples are together, the less likely they are to say "I love you."
After surveying 2,072 adults in committed relationships ranging from a couple months to fifty years or more, researchers found that couples who had been together for two to five years said "I love you" the most. More than 50 percent of those couples said the L-word everyday.
However, that number faded dramatically the longer couples were together; at the 10-year mark, only 33 percent of couples said it everyday and at 50 years or more only 18 percent still said "I love you" daily.
What's more, 10 percent of couples who had been together 10 to 20 years never said "I love you" or almost never said it, and that number jumped to 30 percent for couples who had been together fifty or more years. Check out the chart below for the full results: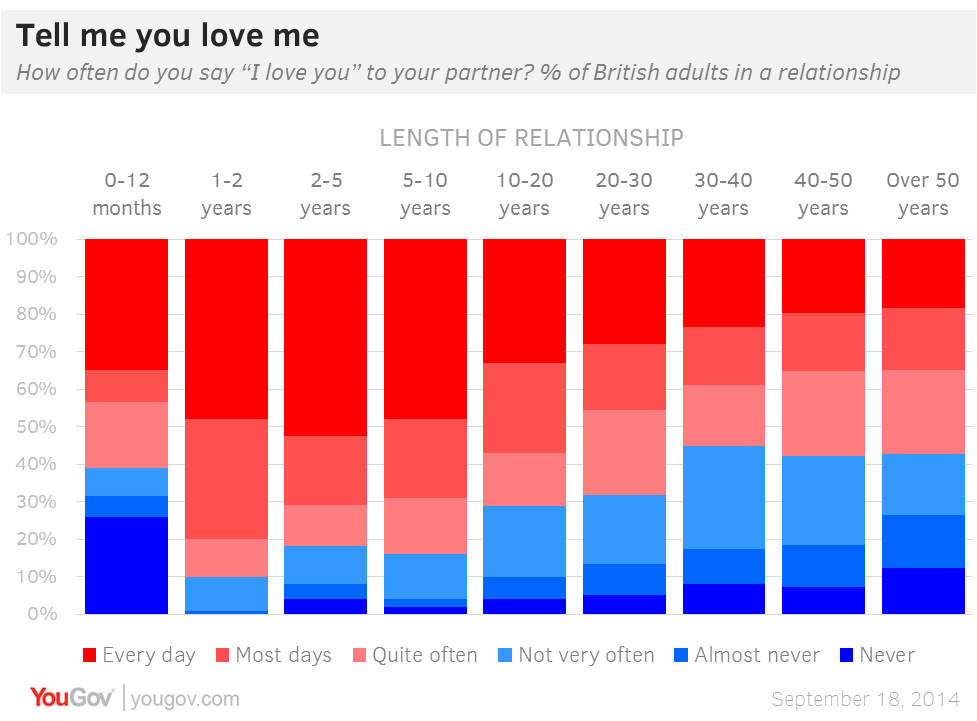 The researchers also found that it wasn't just the words that changed, it was the love itself.
Only 11 percent of participants described themselves as "head over heels" in love, 49 percents said they are "in love," 21 percent said they love their S.O but they're not "in love" with them, and 11 percent admitted their relationship was there for pragmatic, not romantic reasons. See the chart below for a breakdown by relationship length: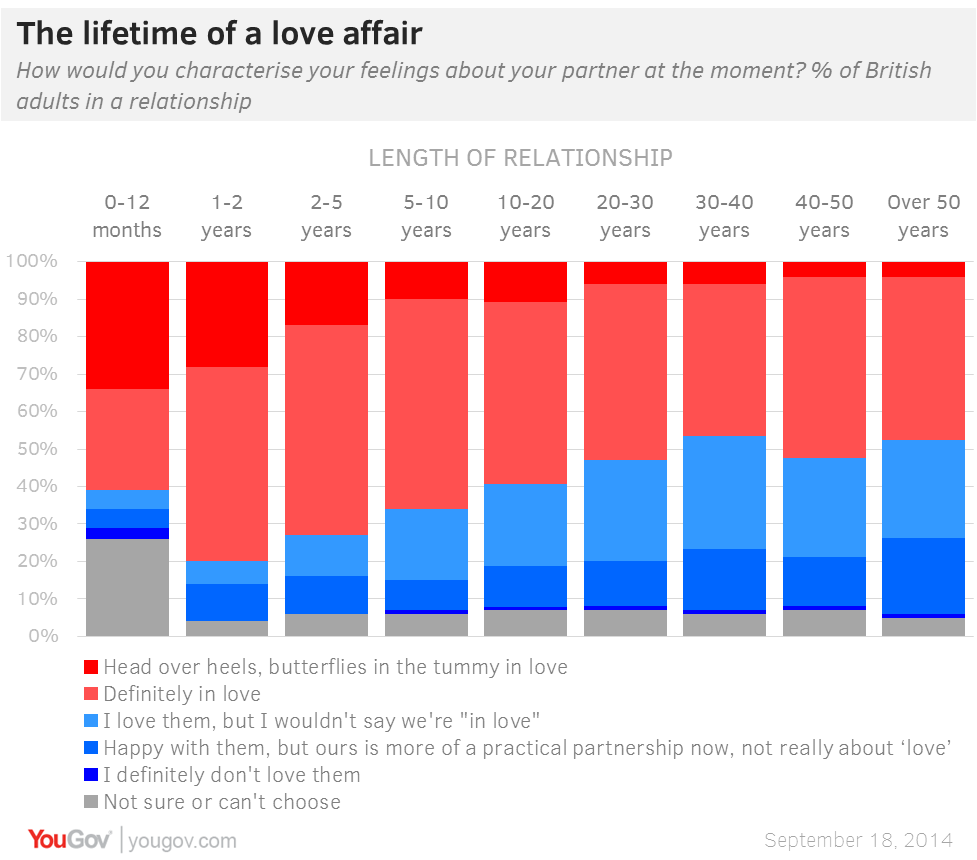 What do you think of these findings? Tell us below!
Related
Before You Go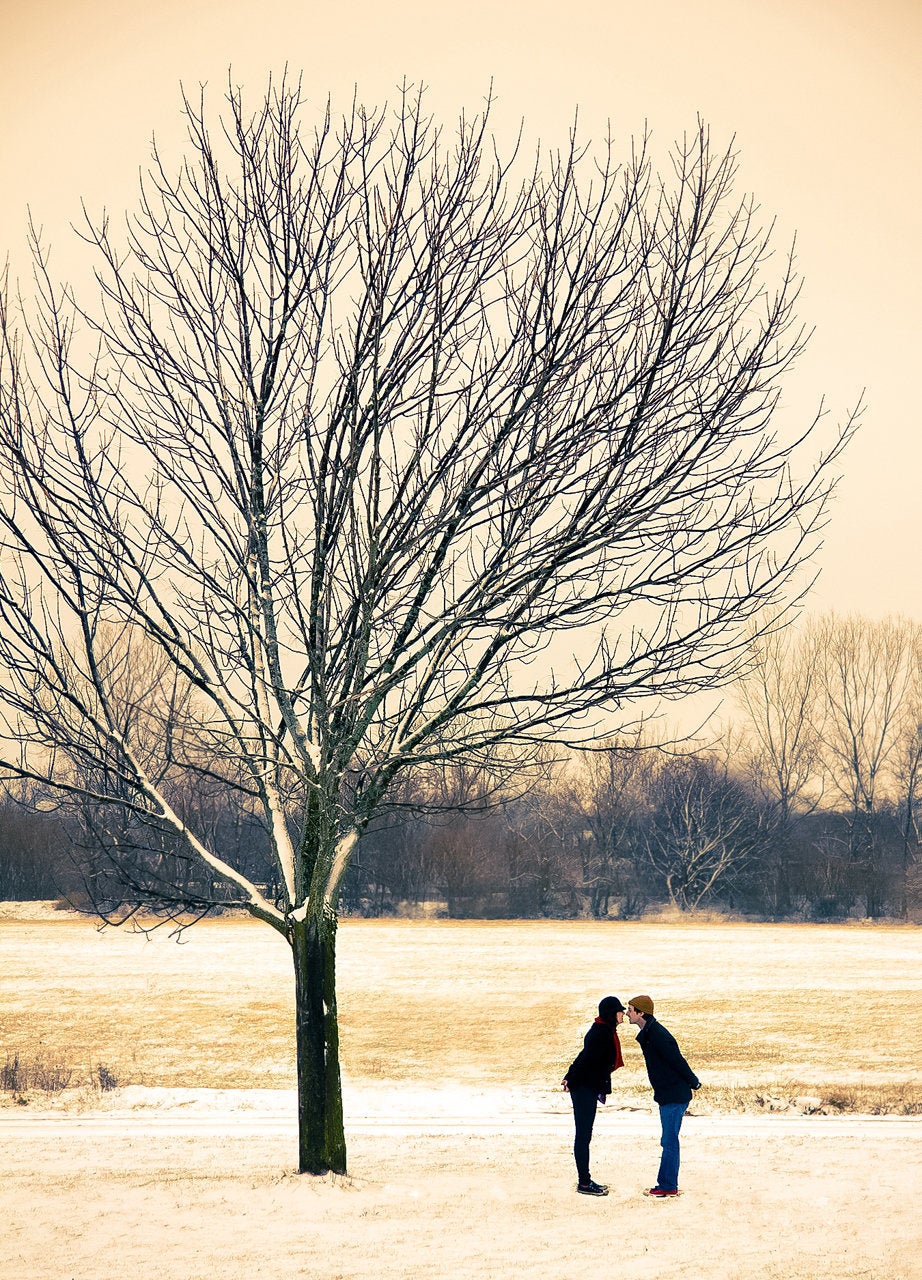 Love In One Photo