Think about how many skincare ads you see in an average week.
Online banners, television commercials, billboards and magazine pages all hawk a variety of products designed to make your skin wrinkle-free, unblemished, evenly-colored, small-pored and soft.
A series of drawings by British artist Oliver Jones explores society's obsession with perfect skin. Jones, who borrowed the phrase "love the skin you're in" from an Olay marketing campaign, used colored chalk pastels to create images showcasing how advertising feeds into cultural ideas of beauty.
"We often forget or oversee that how we actually experience flesh in the everyday, in the mirror, from the supermarket shelves and through the routines we put in place to maintain or improve it, are far removed from [industry's] portrayal," Jones told The Huffington Post in an email.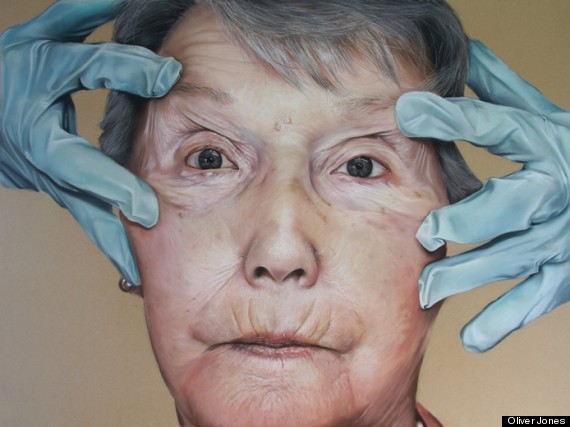 "Three Steps To Younger Looking Skin Pt. 3" / courtesy of Gusford | los angeles and the artist

According to Jones, his aim is to "re-advertise" a more realistic version of human skin.
"Society has never been so saturated with images of flesh (particularly images of the face) that have been produced and altered in a way that emits an aura and notion of perfectionism or a vision that we should strive to achieve," he told HuffPost.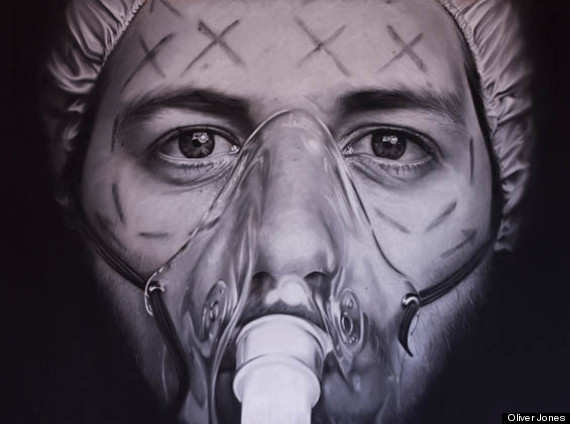 "Best A Man Can Get" / courtesy of Gusford | los angeles and the artist

One of the series' most striking images features Jones' baby daughter, Eve, marked up with plastic surgery lines.
"Today's science, coupled with commerce that appeals to society's vain traits, means that humanity no longer has to leave everything down to nature," Jones told The Birmingham Post in June 2014. "We feel that we also need to be part of the design."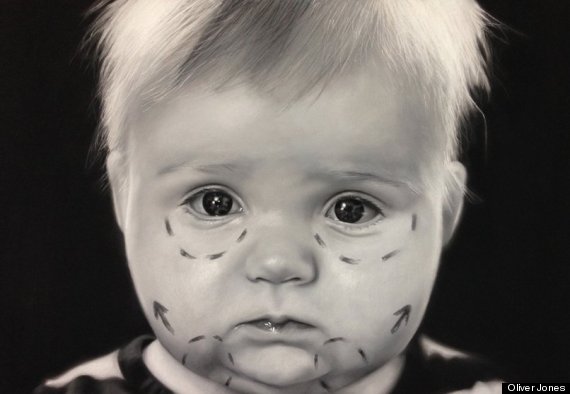 "Maybe She's Born With It" / courtesy of Gusford | los angeles and the artist

The series is on display at Gusford Gallery in Los Angeles until October 25. See more of Jones' thought-provoking images below.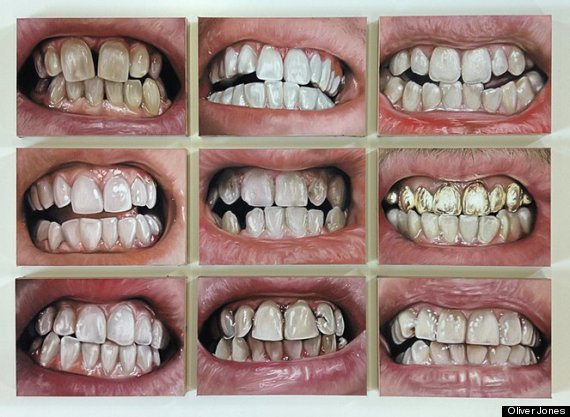 "Healthy Beautiful Smiles For Life" / courtesy of Gusford | los angeles and the artist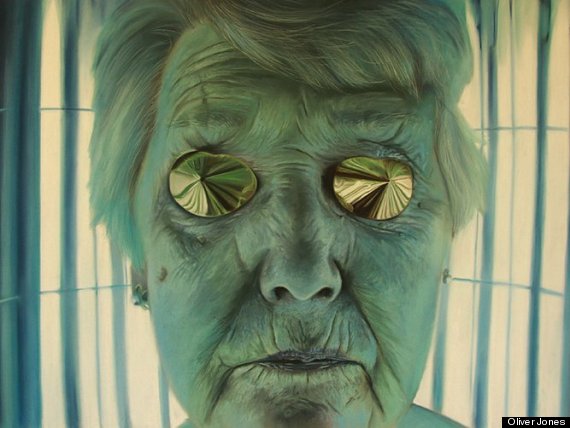 "3 Steps To Younger Looking Skin Pt. 2" / courtesy of Gusford | los angeles and the artist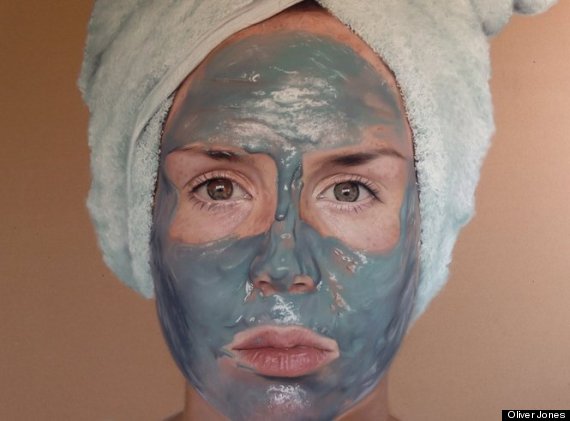 "Take Off The Mask" / courtesy of Gusford | los angeles and the artist

Related
Before You Go

Dolls Without Makeup By Nickolay Lamm
Popular in the Community