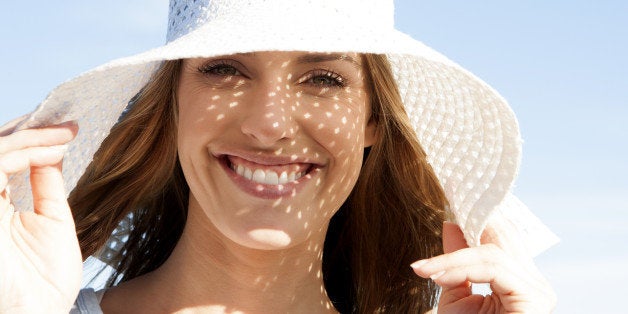 "Life is way too short to spend another day at war with yourself." -- Anonymous
Going to extremes for beauty is not a new phenomenon. Women used to have ribs removed to make their midsections thin, and Chinese women used to have their feet bound to keep them small. Beauty is big business. In the United States in 2014, $58.79 billion was spent on cosmetics. The makeup, fitness, dieting, cosmetic surgery and clothing industries profit greatly by making people feel bad about themselves.
From the time women are little girls, they are given unrealistic ideas of beauty. These messages are sent through cartoons, dolls and other toys, such as Disney princesses, which have disproportionate waistlines. Anorexia is one of the most common chronic illnesses among adolescents. Almost half of first- through third-grade girls want to be thinner, and new cases of eating disorders have been increasing since 1950. As adults, women are inundated with images of other women in ads, magazines and television who wear a size zero, have no wrinkles, are tanned and taut. Women are told they can look this way too -- for a price.
In the United States, shows such as "The Real Housewives" make cosmetic surgery seem normal by featuring procedures such as nose jobs and liposuction. In Brazil, there are nonprofits dedicated to giving low-income individuals beauty procedures. Their government also subsidizes procedures, claiming it will help with self-esteem.
Media have demonized aging. Women are told that their sagging skin and wrinkles are unattractive, and men are told that balding is undesirable. Companies make people feel bad about themselves because it is profitable. Botox procedures, which are done more than 3 million times each year, are the number-one selling cosmetic procedure done around the world.
While some countries look down on aging, other countries actually celebrate their elders. There is a national holiday in Japan called Respect for the Aged Day. It is law in China and elsewhere to honor one's mother and father. There is a special birthday celebration for those who turn 60 in Korea. Studies actually show that, in many ways, life gets better as we age. Our moods and sense of well-being improve as we get older. Older individuals oftentimes have more expertise, which enhances creativity and productivity.
Some people are finding creative ways to combat the media's messages about beauty. Marna, a 74-year-old photographer, took nude self-portraits that counter what society deems normal for beauty. One artist gave Disney princesses normal waistlines, and they look just as good or better than the original princesses. To show how ridiculous today's beauty standards are, one artist digitally altered famous nude paintings to make them as thin as women in the media are today. Some of the altered paintings included Raphael's "Three Graces" and Jean Auguste Dominique Ingres' "Grande Odalisque." The thinner versions of the women in these paintings actually look preposterous. There is a new "Normal Barbie" that will have regular proportions and add-ons such as acne, cellulite, stretch marks and more. In one study done with second graders at St. Edmund's Academy in the Pittsburgh area, children actually liked her more than the disproportionate Barbie that has been around for years. They said she was pretty and that she reminded them of their friends and family.
It is normal to want to look your best and present yourself well, but we should not let the media make us feel bad about ourselves to profit from us. As the model Cameron Russell says in her TED talk, image is superficial. She says that one can be a model by winning the genetic lottery. People are born with the genetic makeup that can make them a model. One thing that can be done to combat the media is to stop supporting fashion magazines. Studies show that women feel significantly worse about themselves after reading these publications and seeing digitally altered models. Studies also show that women who feel better about themselves are actually perceived better.
Feeling better about yourself is a lot cheaper than investing in cosmetics, and it is the first step toward greater women empowerment.
REAL LIFE. REAL NEWS. REAL VOICES.
Help us tell more of the stories that matter from voices that too often remain unheard.