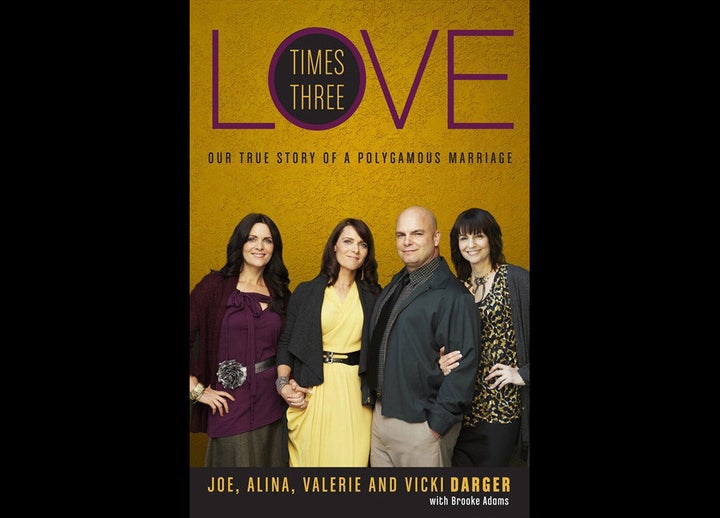 It is dark outside as our children stumble, one by one, into our downstairs family room. At six thirty in the morning, a few of the oldest kids are already dressed and ready for school, but most of our children are still in their pajamas. Joe asks Ashton to give the prayer this morning. We bow our heads and fold our arms as Ashton speaks softly, asking God to give us a good day, to keep the family safe, and to help Grandma T. get over the flu. He finishes, and then it's Joe's turn.
"Don't forget we have Jed and Caleb's concert tonight at eight.
Who still needs a ticket?" he says. A few hands go up. "Okay, and we will be celebrating Maddie's birthday on Sunday evening at six thirty. Plan for it."
Now it's time for one of my favorite parts of the morning: we rise and exchange hugs and good-mornings! I'm on breakfast duty, so I head upstairs to set cereal, milk, and some fruit on the table, and soon I am surrounded by a half dozen hungry little children. Welcome to our home!
There isn't just one way to structure a plural family. As the others have noted, some families live in one home and some are in separate homes side by side or near each other; there are also families that live in different cities, and even families living in different states. At the beginning of our marriage, we decided we wanted to live as a single family, with all the challenges and benefits that come from sharing one home. I love seeing all of my family each morning—definitely one of the pluses of living together.
We live in a suburb of the Salt Lake Valley. When Joe's family bought the property more than two decades ago, the area was lightly populated and offered space for our family to grow. It's changed a lot since then but still has a bit of a country feel to it. We're friendly with some neighbors and, over the years, have been involved in city and school organizations, but this is an area where people tend to be private.
Our first home was a trailer that Joe moved onto the property and fixed up before Vicki and I married him. It was small but cozy: two bedrooms, a bathroom, a living room, a kitchen, and a dining room. We converted the dining room into Vicki's bedroom; it was larger and at the opposite end of the trailer from the master bedroom, which gave us more privacy. The little bedroom became the nursery when our first child arrived. We quickly became cramped with that arrangement. We had five children between us within five years, and trying to make a place for all our belongings and keep things tidy was tough! Joe and various members of his family finished a large home on our property just before I had our sixth child in 1996. It became our second home and seemed wonderfully spacious when we first moved in, but we eventually outgrew it, too.
Today, we live in a 5,500-square-foot two-level, brick home that Joe helped build on the same property, and we need every bit of that space. All but three of our children still live at home. From oldest to youngest, we have: Joseph, twenty; Laura, eighteen; Jed, eighteen; Grayson, sixteen; Liesl, sixteen; Shad, fifteen; Louis, fourteen; Logan, thirteen; Ashton, thirteen; Madison, twelve; Tavish, eleven; Kyley, nine; Sabrina, eight; Kadence, eight; Allie, seven; Vanessa, five; Angelina, five; Boston, three; Krista, two; and Victoria, fifteen months. Caleb, twenty, is close by, so we see him often; and Amanda, nineteen and in her second year of college, rejoins the family on weekends and breaks. Val's oldest son, Sam, twenty, lives a couple hours away and visits frequently, too. That's three twenty-year-olds, nine teenagers, eight children between the ages of five and twelve, one preschooler, and two toddlers!
We had a craft room, an office, and an exercise room in our home, but over time those have been converted to bedrooms. Maybe we'll get to reclaim them after we send more kids to college
or as they launch their own lives! We currently have eleven bedrooms and five bathrooms. Each wife has her own master bedroom, which she shares with Joe. He keeps clothes in each of our closets. There are eight bedrooms for the children. We initially sat down with a map of the house and grouped two or three children into each bedroom based on gender and age, but personality has turned out to be a bigger consideration in matching up children in rooms!
Sharing a single home requires a lot of give-and-take. One issue that became contentious when we were remodeling the kitchen a few years ago was how high to make the counters. Small detail, but it was a big issue! Because I'm tall, I wanted counter heights that matched my size. Val, who loves to cook, is much shorter, and she wanted counters that fit her. One day, Val came across a split counter design that was a perfect compromise, one that accommodated everyone's wishes. We made decorating decisions together for the common areas of our home, such as the formal living room, the family room, and the sunroom adjacent to the kitchen, which can accommodate a table long enough to seat the entire family. The common rooms are modestly furnished, in a traditional style and neutral colors. We let our designer talents shine in the bedrooms. Mine is traditional, with a robin's-egg blue and chocolate color scheme. Vicki's room has a Victorian look, while Val's bedroom has a beach cottage theme that uses shades of pink, green, and dusty blue.
We have two refrigerators, two freezers, and two laundry rooms. We often joke that we would rather share a kitchen than a laundry room any day. With up to ten loads of wash to do each day, the laundry room can be a battle zone at times! I'll put in a load and plan to follow it with another batch. Meanwhile, Val, who has no way of knowing it's a two-load day for me, moves my clothes to the dryer and starts her own load—and my agenda is shot. More than one person can work in a kitchen at a time, but the laundry is a solo affair.
Joe, who has his own business, is the primary wage earner for the family. At least two wives are usually working, while the third is the stay-home mom. Right now, Val and I work in our family owned residential and commercial cleaning service and also do seasonal decorating. Vicki is at home with the youngest children and also works from home as a bookkeeper. We've all had other jobs in the past. Val was a baker, for example, and I worked for a mortgage company. We've never received welfare or relied on food stamps. One thing that has been tricky is health insurance. At times, Joe has been able to carry all our children on his health plan. Vicki and Val can't legally be included on Joe's family plan, however, and thus have to provide their own insurance (and sometimes coverage for their children). We've also had periods where we've had no health coverage.
We pool all our earnings to cover major and ongoing expenses, and then split what's left so we each (including the stay-home mom) have our own spending money. We budget for everything, from major purchases to vacations and groceries, but have found it works best if we each have our own bank account and make our own spending decisions. One time, Vicki was saving to buy a piano. Val and I knew how much Vicki wanted it, so we agreed to use our discretionary money to help pay for it.
Vicki, Val, and I share other duties, such as cooking for the family. Each mom is in charge of meals two days a week; on Sunday, we each take one meal. We divide up the rest of the home labor, with each of us taking responsibility for certain tasks. Vicki handles the mail and bills. Val keeps us supplied with homemade bread. I do the weekly grocery shopping. We are extremely frugal and have a reputation for being amazing shoppers. We appreciate hand-me-downs, aren't above frequenting yard sales, and recycle like crazy. We rarely pay full price for anything and shop sales, discounts, and clearances. There is a network of plural wives that gets activated whenever there's a really good deal going on, whether it's a sock sale at Macy's or a three-dollars-a-pair pants clearance sale at J. C. Penney. At the end of each season, we buy marked-down clothing that we store in big Tupperware bins, labeled by size and gender, so the children have something to grow into. We don't usually buy brand names, which is tough on our teenagers. One of our children really wanted a pair of True Religion jeans. Joe told him, "You want true religion? Come to Sunday school. Otherwise, buy your own jeans!"
Calling all HuffPost superfans!
Sign up for membership to become a founding member and help shape HuffPost's next chapter