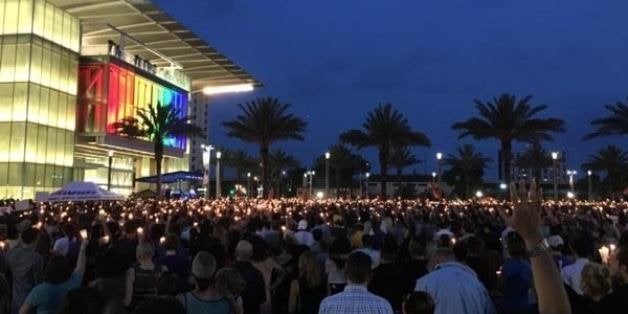 I am biased. I know and love Michael McArthur, who wrote and performs the song "Love Wins."
Michael wrote the song last summer when the Supreme Court ruled that marriage equality was now the law across the United States of America. When the song was first written, Michael began searching for a place to record in his hometown. He met some local resistance to the message so he moved the recording project to Nashville. On top of that, production for an initial video concept became stalled and delayed for a million reasons that don't much matter now.
The initial response to the incomprehensible, unspeakable hate unleashed in Orlando was clear and powerful. Shock. Rage. Fear. Michael, who lives about 45 minutes from the Pulse Nightclub knew instantly that his song conveyed what he was feeling in his heart. As people from around the world put aside their now petty and irrelevant differences and gathered together, Michael and his friends created this new video.
Michael shared the video with me and having been at a loss for words for days now, I knew I wanted to share it with you. Because as we joined hands and hearts in cities and small towns around the world and united with the people of Orlando, we proved once again that light is much greater than darkness, the human spirit is much stronger than fear and love is the most powerful force in the world and will always, always, always win.
Song produced by Jon Santana/Video produced by Dan Austin
Calling all HuffPost superfans!
Sign up for membership to become a founding member and help shape HuffPost's next chapter