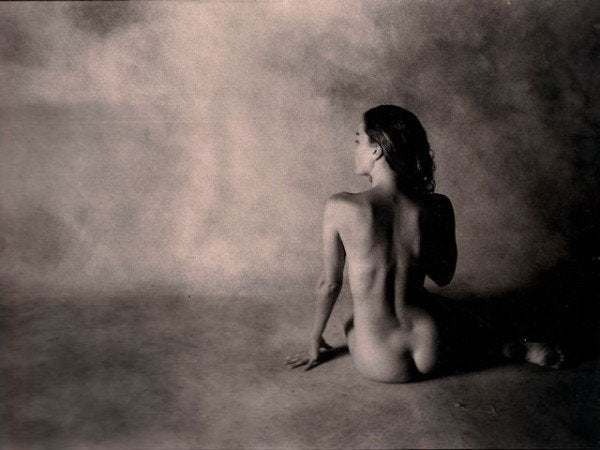 As many of you know I've been seen at 26 years of age and 46 years of age naked round the world the last several weeks. Starting with my first naked post Am I Really Fat? which was also published here in The Huffington Post. Followed shortly by Walk The Walk, Naked Lady, which was also published in HuffPost and featured in the British Daily Mail.
There's been some hate mail. The Brits were especially harsh calling me a "Silly Cow," saying "She's about as deep as a contact lens," (have to admit that's clever), many telling me to "Get a life!" and several "Shame on you!"s. But the one that really got me was from a man accusing me of being an anti-feminist because I (not the media as I'd indicated) objectified myself by posting my nudes. For a moment he almost had me. But then I realized it wasn't my truth. This was my response:
"I don't agree. When I say the media objectifie­s women I am talking about how the female body is portrayed in bits and pieces. Breasts alone. Legs alone -- with no face, no entire body. Or entrapped in lingerie meant to engage the male eye. My photos are of a whole woman. Me. With no photoshopp­ing, no hair and make-up, no lingerie. Just me. Unadorned. I hope the photos are beautiful. I hope they've captured me as a whole woman at each age. They are my gift to myself. And I hope, in sharing them publicly, that they are a gift to other people who see their own bodies in pieces. A belly that's too big. Breasts that sag. Thighs that rub together. All the things I nitpicked in myself until these nudes came back and I was able to absorb them and see myself whole. I hope this article and these pictures will encourage other people to see themselves whole."
There was one comment so beautiful I have to repost it. While the compliments are directed toward me they feel universal:
"At 26, your silhouette was quite lovely, the play of flesh and bone along your back and buttocks flattering­ly delicate and feminine (which interestin­gly makes your shoulders seem a bit strong in contrast in that image/pose­).
At 46, the earlier strength of shoulder now finds its inherent balance; if the silhouette is less delicate the play of flesh and bone is more suggestive of feminine strength and maternal solidity.
One is a fortunate, almost errant, flower in bloom; the other the curve of rock, the swell of earth, without which no flowers would ever bloom.
I have often considered it a trifle foolish the way that shallow youth is considered inherently beautiful. There is such a terrible beauty which only age brings, a depth of power that only deepens the sense of mystery that utterly, completely­, captivates­."
Here is my last nude salvo (until I'm 66 then it'll just be one nude Bacchanal) meant as a Valentine to women (and men) with body image issues, both profound and garden variety.
Popular in the Community