A new Instagram account, @LoveYourLines, is beautifully celebrating women's stretch marks.
The account was started by two East Coast moms, who asked to remain anonymous. The creators were inspired to feature the stretch marks and other lines on women's bodies after a discussion about how their own bodies had changed after bearing children. They started the Instagram account, put out a call for submissions, and were stunned by the response they got in just one night.
At the time of writing, the creators had received over 70 submissions, both anonymous and identified, with captions detailing each woman's relationship to her stretch marks. One poignant caption featured on the Instagram account reads:
I have not (yet) birthed any children, but my body has changed and stretched causing me to have stretchmarks on various places of my body. They serve as a reminder of the years my legs carried me as I sprinted around the track, and the many times I tried to change myself to fit the mold of what I thought society wanted me to look like...smaller waist...smaller legs...smaller everything...then bigger legs...bigger butt...and so on.
An estimated 80 percent of people have stretchmarks, which are often caused by rapid growth, weight changes or hormonal changes. Pregnancy is often the biggest cause -- leaving moms with "tiger stripes" -- but men aren't unaffected by stretch marks and women who haven't had children get them too.
"I found it interesting that all types of women have stretch marks because I've had them on my thighs since I was a teenager," one of the founders, a 31-year-old wedding and lifestyle photographer, told The Huffington Post over email. "So even though I'm a mom (which gave me a few more) I've been coming to terms with my marks for a long time now. I'm also very thin so looking at me with clothes on, you'd think I had no body issues."
The creators of @LoveYourLines intend to celebrate all women's bodies, regardless of age, weight or if they've had children.
"Even though we are moms, we both had 'stretchies' before having kids and we are aware that women get them for different reasons at different times," the second creator, a 25-year-old entrepreneur, told HuffPost. "Both of us are thrilled to have had such an amazing response in less than 24 hours."
Related
Before You Go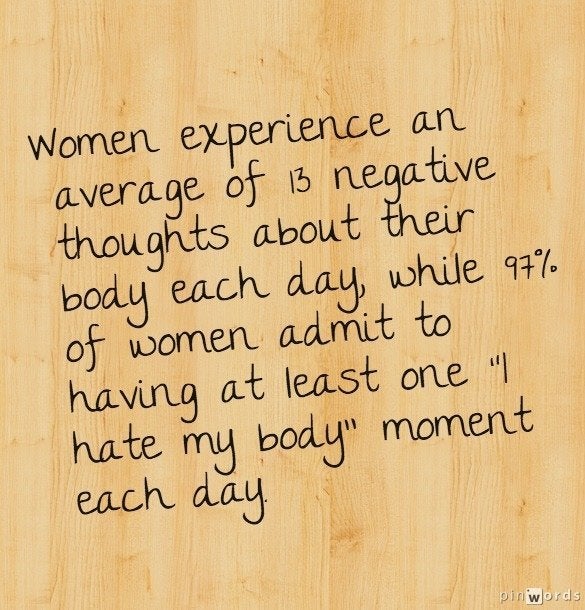 Facts About Women And Body Image