As a Christian, I reflected over the years as what it means to "love your neighbor." When I lived in rural America, outside of Portland, Ore., this seemed like a much easier feat. Our nearest neighbor lived a few hundred yards away. I'd have to walk a mile in any direction to find someone we didn't know.
Now I live in New York City, and my "neighbor" is someone I don't know. My city, neighborhood and block are filled people who don't know me, don't care to know me, don't look like me, talk like me, smell like me, think like me, and have no desire to change that fact. This is true to the extent that I haven't yet caught the names of the couple who are subletting the apartment next to ours. In short, I literally don't even know my literal neighbors. I find that it's pretty hard to love people you don't even know. And sometimes, we all, myself included, use that as an excuse to not even try.
One day, Brendan, a young but rising DJ in New York, was coming home to his Brooklyn apartment when a homeless woman asked him for money. He said, honestly, that he had no money. By the end of the week, she asked two more times, and each no he answered "no." Finally she frankly replied, "you better not, because every day you say no." Inserting some rational thinking into an otherwise awkward conversation, he proposed, "I am on my way to a job interview. If I get the job, I will take you out for Chinese food." This promise yielded a friendship that neither were prepared for -- that changed the trajectory of their lives, both forwards toward each other.
Brendan got the job. But their friendship didn't just end with Chinese food. They built a friendship of mutual support, spending their birthdays, holidays and tough times together, over a period of eight years. When Brendan's heater broke, she made him a blanket. Two days later when he told her that he had lost his job, she disappeared, returning minutes later, bringing him groceries, and which continued to do throughout the winter. Even with so little, she never hesitated to give back.
Over these years, Jackie moved from the streets and subway stations, into a halfway house, YMCA, and is now moving into an apartment. To celebrate this occasion, Brendan wanted to do something special for Jackie. He went with her to Target, and helped her to pick out everything she'd need for an apartment, starting a registry. Then, he set up a campaign to raise the money to pay for the registry (now closed), along with an awesome video telling their story. While their original goal was to raise $500, the campaign went viral and they've raised more than $6,000, and are now looking to use the extra funding to support other women in need.
Brendan isn't a Christian, and this isn't about out-Jesusing each other. It's not even a challenge to only Christians, but everyone who struggles with the desire to be a stakeholder in their community, yet are overwhelmed by the reality of living out that desire.
I met Brendan from my music business days, through our work with Lady Gaga (him as her DJ, me as her manager), long before I got involved in non-profit work. Yet he reminds me that having a dayjob with a mission doesn't relieve us of the challenge of being loving neighbors, for the few within miles, or the thousands within blocks. Similarly, loving our neighbors, whether next door or at our door step, doesn't require a change in profession, just a willingness to speak, to listen and to give. May Brendan's story challenge us this week to step out of comfort zone, and find a new way to honor, serve and love the people around us.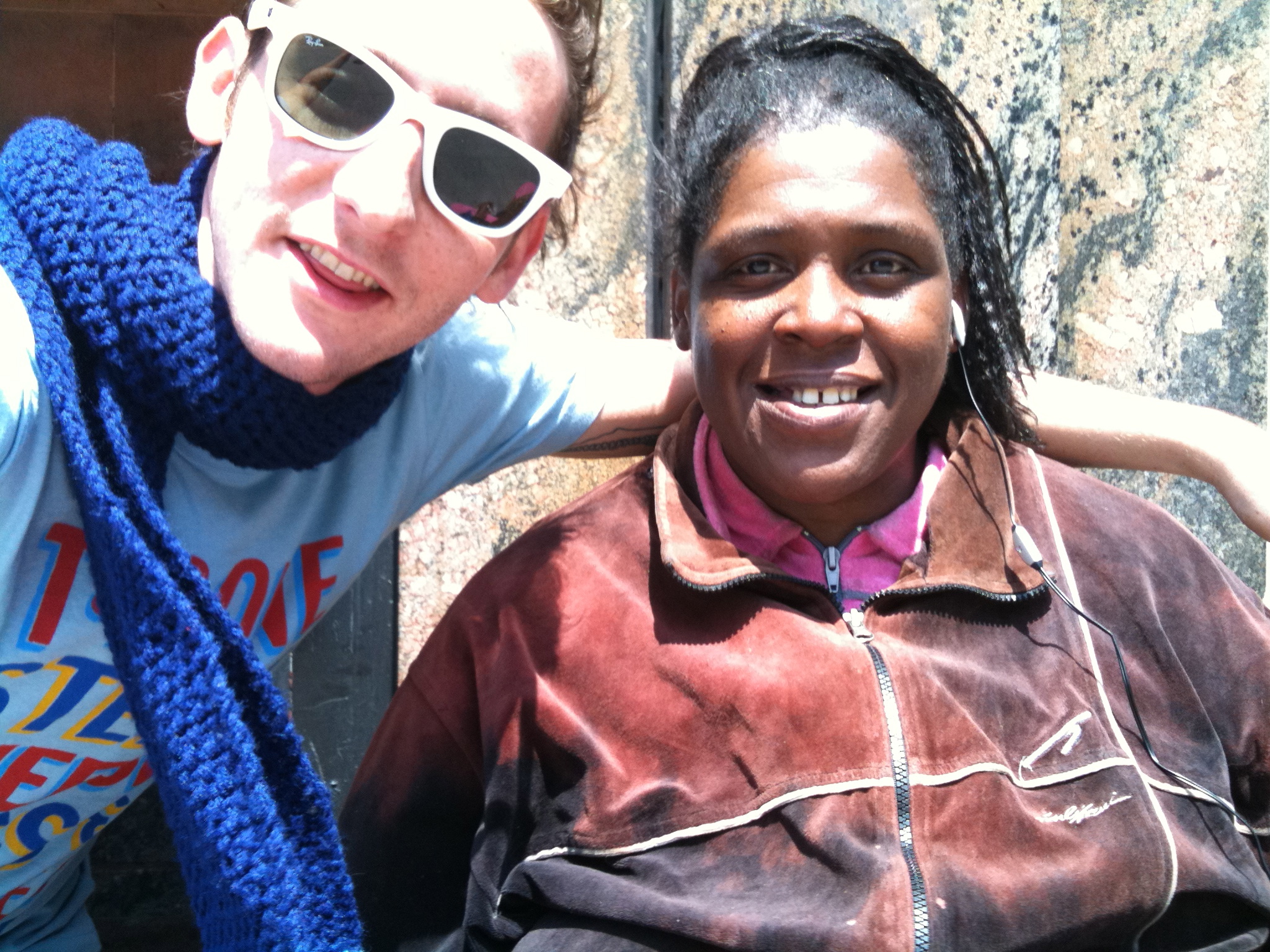 Popular in the Community