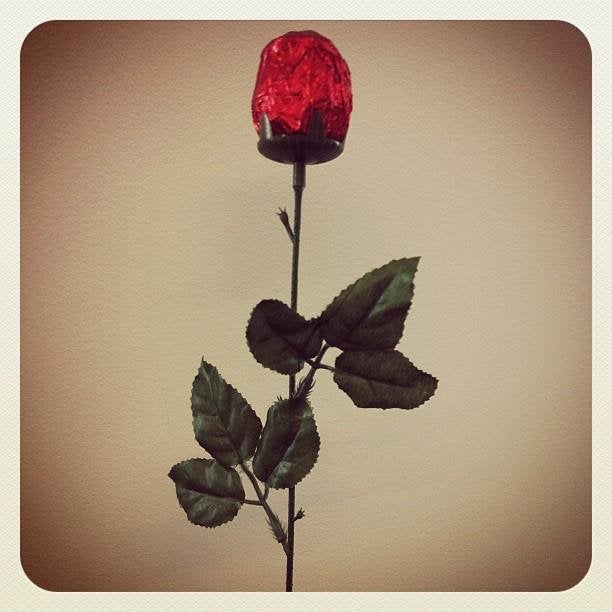 When Kaitlyn Trigger created the Valentine's Day-themed photo app Lovestagram, she knew her boyfriend, Instagram co-founder Mike Krieger, would be impressed.
Trigger planned to surprise Krieger on Valentine's Day with the app, which builds on Instagram -- a free photo-sharing program that allows users to take photos with different filters and share with friends through social media. Lovestagram takes Instagram photos you've shared with a specific person, and turns them into e-Valentines.
The Yale grad, who is a marketing director at website Rally.org, had no idea know how to code and had never taken a computer class. She taught herself Python, Django, Jinja, HTML, CSS, jQuery, and Photoshop -- all to create Lovestagram.
"Turns out, learning to code isn't so hard when you're in love (and when your boyfriend is a software engineer)," Trigger said in an email to Gizmodo.
In Trigger's first Lovestagram to Krieger, she wrote, "Happy Valentine's Day, Mike! Like an Instagram filter, you make my world more beautiful. xoxo, Kaitlyn."
Here are 4 other unique ways to tell your spouse you love them this Valentine's Day:
1. JibJab: If you're looking for a funny and personalized Valentine's Day eCard to send to your loved one, JibJab allows you to crop and paste a photo of your face (and your partner's) onto animated eCards.
2. A Singing Telegram: It might be a little bit corny, but hey, it's definitely sweet and unexpected! When was the last time you were serenaded by a stranger on V-Day?
3. Paperless Post: Not into paper Valentine's Day cards? Consider one of the eCards from Paperless Post. You can even personalize some of them with your own photos.
4. Someecards: Looking for an eCard for your partner who loves sarcasm and has a great sense of humor? Consider Someecards, which features witty, tongue-in-cheek e-cards for Valentine's Day.
Popular in the Community