One of the unexpected perks after founding my company, Headbands of Hope, was being connected to other social entrepreneurs. Saul Flores, founder of LoveThreads, is one of those people I've been fortunate enough to meet and be inspired by his story.
First he walked across 10 countries to raise funds and awareness for immigration, now he's starting traveling across North, Central and South American schools and passing out turquoise threads. These three-knotted threads were designed to act as tokens for children to remember their families and friends separated because of their immigrant journey.
The immigrant journey and its resulting political rhetoric can polarize even the closest of families. This project instead humanizes the perilous journey by sharing the dreams and wishes of immigrant children.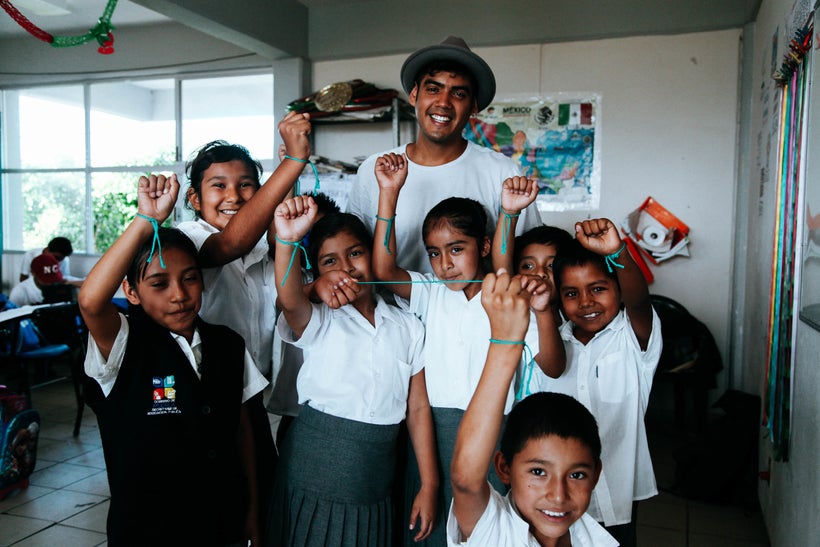 The project was inspired by a young girl named Anahi Fuentes Cuenca who attends the elementary school of Emiliano Zapata in Atencingo, Mexico. Anahi's young mother left her at a young age to seek opportunities for her family in the states, a tale common to many immigrant families.
Saul conceptualized LoveThreads as an awareness project to shed light on these immigrant children.
Anahi Fuentes grew up in the sugar cane town known as Atencingo. "With the absence of a mother, she's slightly shyer than most but she's as loving as they come," explains Saul. As he tied the LoveThread around her wrist, she closed her eyes and made her three wishes. "We didn't know what she wished for, but I knew deep down it brought her a joy that reality couldn't."
Each LoveThread allows for three wishes. With each thread you get a glimpse of joy, relief and hope, to remind the children that they're just that–kids.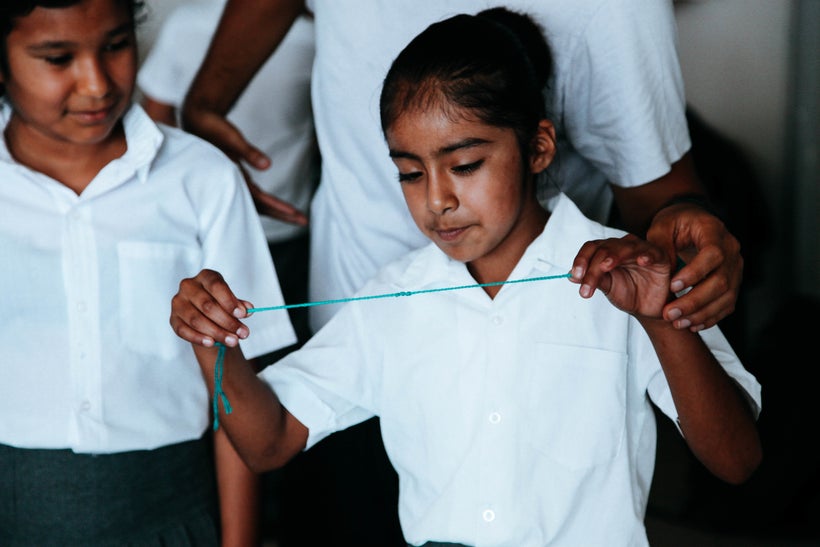 LoveThreads were designed for two people. You start by finding someone that you love and care about, and ask them to help you tie your thread. As they loop the thread around your wrist, they'll tie the first knot to tighten the thread securely around you. You'll then tie two more knots and make your final two wishes. 
It's a magical ceremony shared between two people.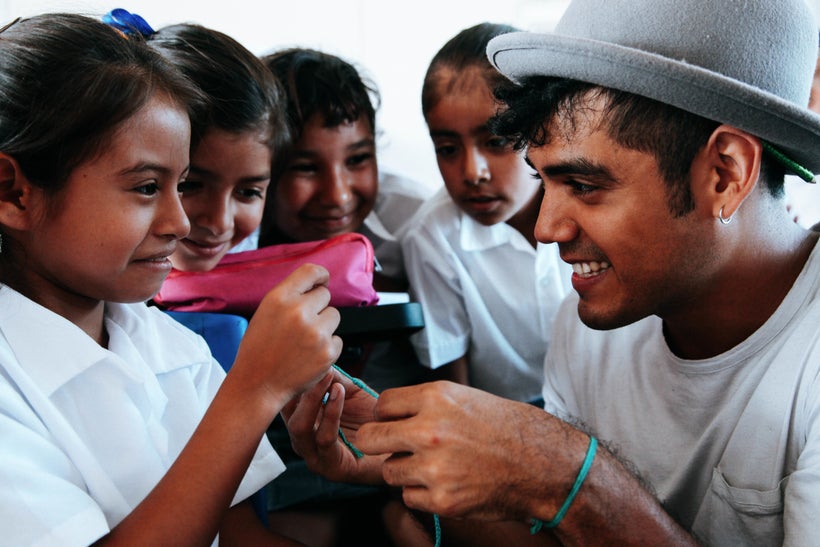 On his most recent trip to Mexico, Saul arrived with backpacks filled with brightly colored LoveThreads and handed them out to the rest of Anahi's friends and classmates.
Saul's story originates in that same cinderblock elementary school in Atencingo, Mexico. Forty years ago, his mother, Norma Leon, would spend her childhood mornings sitting in those splintered wooden desk alongside 22 other school kids. At the age of 18 she left her school, and her community, and immigrated to Brooklyn, New York, to seek better educational opportunities for her family.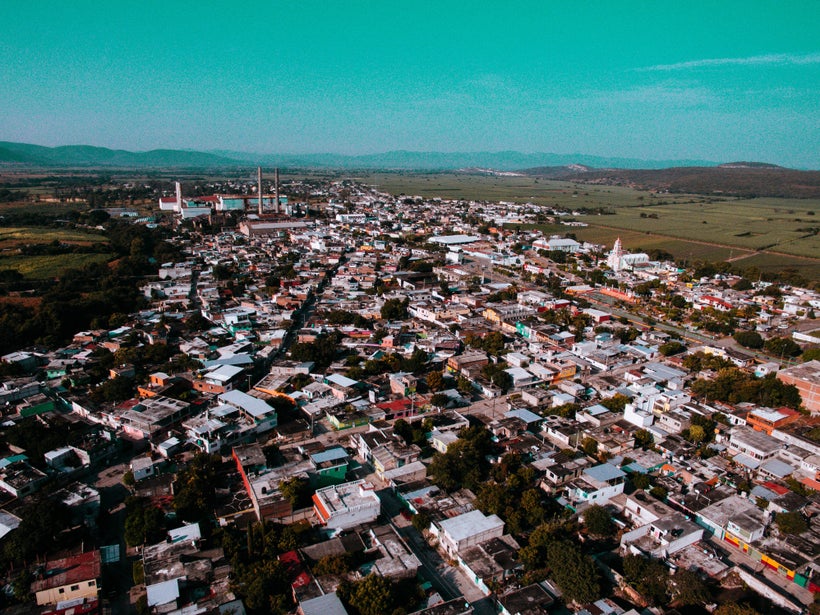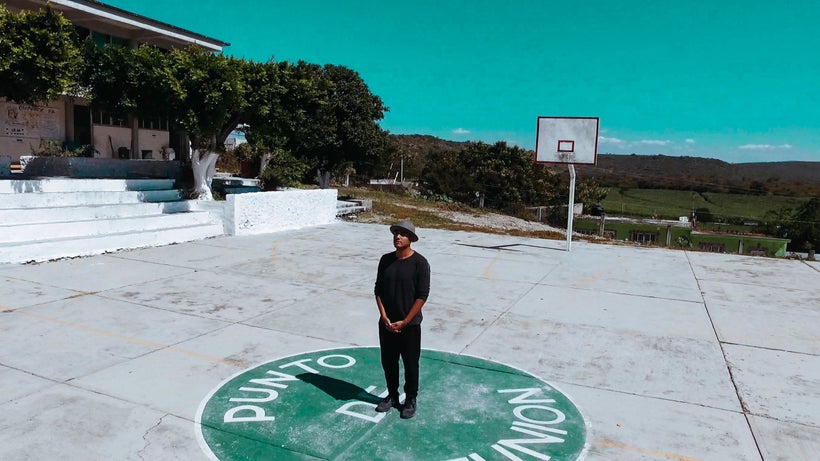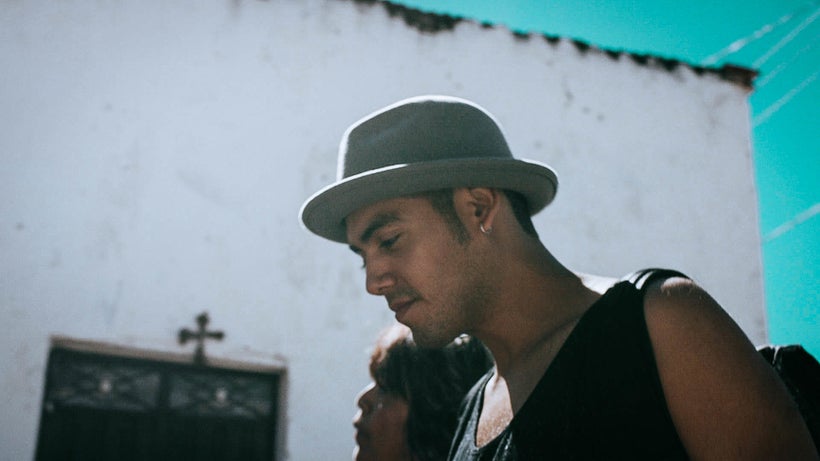 These threads are made using textiles sourced from indigenous communities across Guatemala, Mexico and El Salvador. Each thread is carefully dyed in a turquoise ink to represent the color of travelers.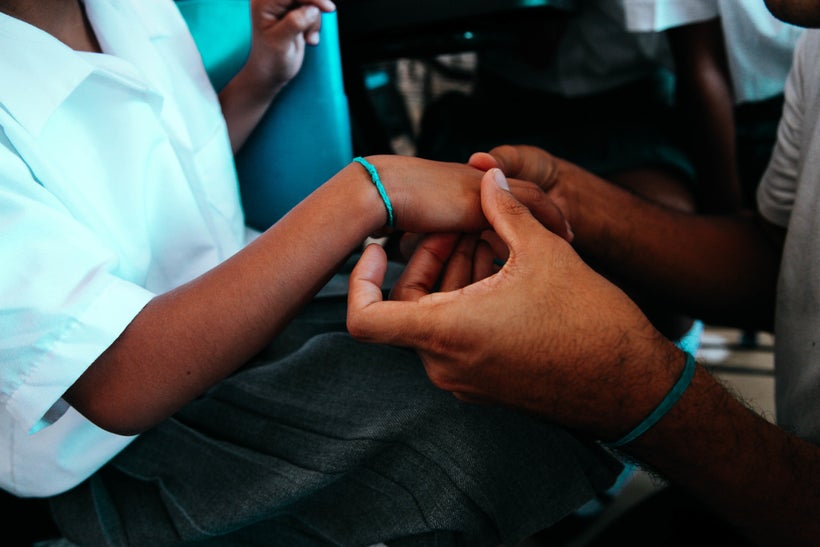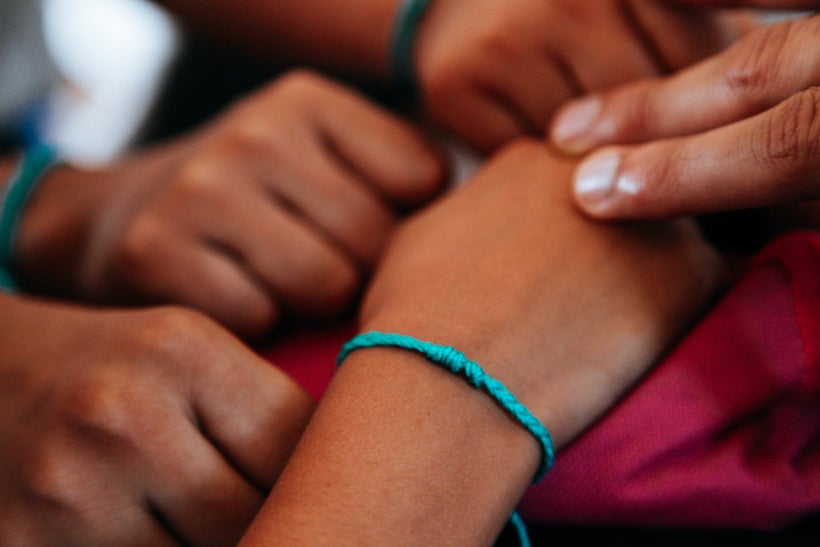 LoveThreads is a campaign initiated by the organization LoveWalk. A short documentary will debut LoveThreads to the public in early 2017. The film's purpose will be to promote advocacy, awareness, and education around immigrant youth.
You can check out their trailer for LoveThreads below:
So, are you excited about getting a LoveThread?
REAL LIFE. REAL NEWS. REAL VOICES.
Help us tell more of the stories that matter from voices that too often remain unheard.
This post was published on the now-closed HuffPost Contributor platform. Contributors control their own work and posted freely to our site. If you need to flag this entry as abusive,
send us an email
.