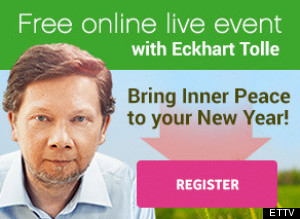 "Never work against mother nature," Cesar Millan is quick to convey, "that's what my grandfather taught me."
The Mexican state of Sinaloa, on the east coast of the Gulf of California, is known for its singular contribution to the country's agricultural bounty. The rich arable land in this region produces not only fruits and vegetables, but supports Mexico's most varied livestock farms and wild animal populations.
Sinaloa is where Millan grew up working on his grandfather's farm. Known to the world over as the 'Dog Whisperer' of television fame, he was known to his home community as el Perrero, the dog boy. Millan cherishes the time he spent learning how animals and humans interact, because he has spent his life rehabilitating aggressive dogs and helping people form better relationships with the animals they love. He discovered that there was a specific pattern to developing a connection with an animal. "Build trust, then respect, then loyalty. Only then does love becomes present." There is a power, Millan argues, in making the commitment to build towards love slowly.
Speaking with Eckhart Tolle, Millan explains his beliefs about the connection between mother nature and human nature. "When I was growing up, animals never hurt me, so I have never had a negative experience being with dogs; they were my family outside my family," Millan shares. At the same time, it was difficult for Millan to forge the same kind of emotional connection with people. He suggests that, for people, becoming open to creating a bond with others is a more difficult task. As Millan says, "If a human learned to feel the needs of anyone, they could create an affinity. It doesn't happen, though. We just don't tend to be emotionally available."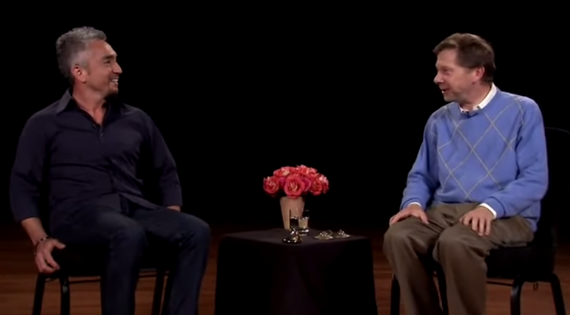 Tolle explains why this may be the case. "With people, the mind is always in the way. There is too much going on on a mental, emotional level. With a dog, there is just an outflow of love."
This natural outflow of love is why both Millan and Tolle believe that dogs can awaken our own connectedness with being. Dogs, like many other animals, have a native readiness to celebrate life and to live in the moment. Sharing our lives with dogs can help us learn about relationships, responsibility, and giving and receiving love, says Tolle.
Millan provides an example of how dogs can teach us how to operate in our relationships with our closest friends and family. When we are away at work during the day, we may not always be home on time and our dog may be waiting impatiently for our return. No matter how late we are, however, we are instantly forgiven the moment we walk in the door. Dogs are always willing to give that gift of forgiveness, which is something that every person should also be willing to do for those we love. As Millan explains, "Power, for me, comes when you allow dogs, as well as people, to just be."
In the last few years, Millan has spent his efforts developing his new foundation, which provides money to no-kill shelters and other organizations committed to saving dogs, as well as funds for relocating misplaced and misunderstood dogs. In addition, honouring the legacy of Cesar's beloved dog, Daddy, his Daddy's Emergency Animal Rescue (DEAR) Fund provides assistance to dogs who are victims of abuse, puppy mills and natural disasters. In the second season of his television show on the NatGeo WILD channel, Cesar 911, Millan searches for the perfect candidates to adopt rescued dogs and find solutions to canine problems.
No matter how far he has come from his Sinaloa upbringing, Millan always remembers why his core principle matters. "When I started my profession, I was called the Mexican guy who walked with packs of dogs. It just came naturally to me," he says. "Now I know why my grandfather's words are so important. It's because animals and mother nature can bring hope to us all."
REAL LIFE. REAL NEWS. REAL VOICES.
Help us tell more of the stories that matter from voices that too often remain unheard.