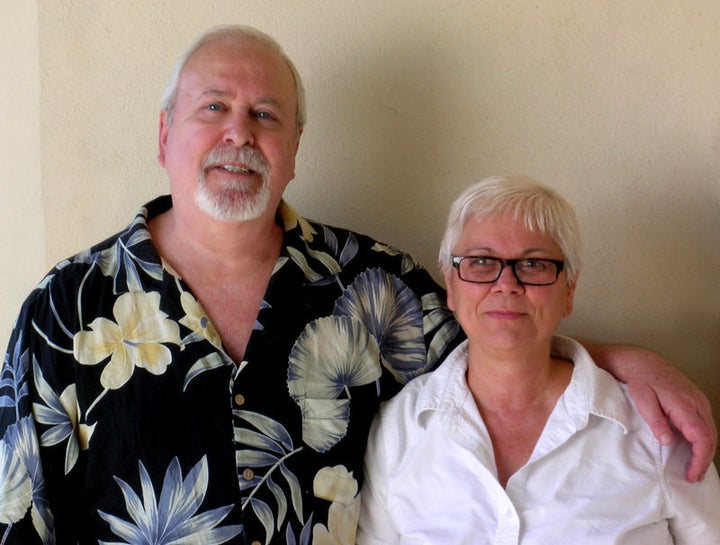 For Mary McCurnin and husband Ron Bednar, money trouble has followed health trouble. In 2003, the couple declared bankruptcy after their insurance covered only 10 percent of treatment costs for her breast cancer and his intestinal bleeding. In 2004, McCurnin's breast cancer returned, and Bednar underwent open heart surgery.
Now, after repeatedly refinancing their house to pay medical bills and living expenses, they're broke. To improve their chances of growing old together, they've filed for divorce.
"It occurred to me that I could get my first husband's Social Security," said McCurnin. Her first husband, to whom she'd been married 20 years, died in 1989. When she turns 60 in November, McCurnin said she will be eligible for $1,200 in monthly survivor's benefits from the previous marriage. As the Social Security Administration told her, she can't have the survivor benefit if she's married to someone else.
The Rancho Cordova, Calif. couple has been scraping by with the occasional freelance gig -- both are graphic artists -- and Bednar brings in $1,000 a month in Social Security benefits. They haven't made a payment on either of their mortgages in two months and fully expect a foreclosure. McCurnin told the Huffington Post that they don't bother opening mail from their credit card companies, to whom they owe at least $10,000.
McCurnin said she suspects their horrendous credit is a huge obstacle to either of them landing a job, and Bednar talks about the "gray wall" that faces perfectly qualified older workers.
"We literally live from week to week," said McCurnin. "We got $300 in the bank."
McCurnin has health insurance via Medi-Cal; Bednar is hoping to stay healthy until next August, when he turns 65 and will be eligible for Medicare.
The couple first attempted to file for divorce in February, but ultimately hired a paralegal when their paperwork kept getting rejected for errors. They expect the divorce to be finalized in the coming weeks. There's a bright side: After the widow's benefits kick in, they could remarry without her losing them.
"She could divorce him now to collect short-term benefits on her earlier husband, and then at some later point after age 60 remarry him without it affecting her widow's benefits," said Lowell Kepke, a spokesman for the San Francisco regional office of the Social Security Administration. "Congress put that in precisely to stop encouraging elderly couples from not getting married."
But the widow's benefits aren't the only reasons for the divorce. McCurnin and Bednar could see a tax advantage. A married couple filing joint tax returns can earn less before their Social Security benefits are taxed than two people filing separately.
"It's always significantly less for the couple than it is after a divorce," said Mary Thuerwachter, an elder law attorney in California, in an interview with the Huffington Post.
And, potentially more importantly, McCurnin and Bednar will be indemnified from each other's future debts, should expensive medical problems come up.
"They will be off the hook," Thuerwachter said.
The couple will be glad to get a break, but it's not exactly the ideal kind.
Bednar, the couple agrees, is a little more romantic about it.
"It makes me feel awful, to tell you the truth," he told the Huffington Post. "It makes me sad. It really does. I believe in the marriage. I believe in the whole act of marriage, to declare that we are married in front of friends and family and God and all that. It just makes me sad to have to go through that process."
"The only thing that happens is a check mark in a box in a courthouse," said McCurnin, who takes a more pragmatic view. "It's absurd... Having to get divorced in order to be able to eat. I have no idea why it's like that."

Popular in the Community