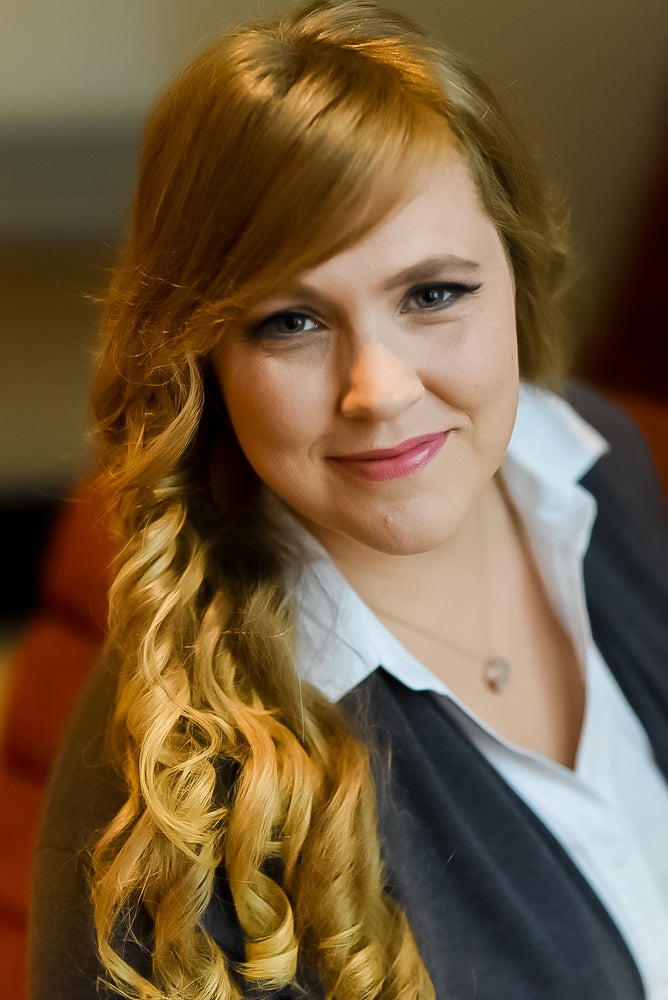 For Julie Stoian, going from pregnant and jobless to building a six-figure business has been quite a creative journey.
Julie Stoian wanted a better life for herself and her kids. Little did she realize that what shifted from a deep hope and dream into reality would do to her and many female entrepreneurs.
"I couldn't even believe it," Stoian, 31, of Cheshire, Conn., said. "Knowing my life had gone so far off course from the hopes and dreams I'd planned for myself and my babies." She went through a divorce, found herself in love again and – with three kids already – became pregnant with her fourth child. Oh, by the way, Stoian also lost her job.
So, the odds looked stacked against her. Yet somewhere deep inside, Stoian wanted to have a different life where her work didn't totally take her away from her children. She was looking for a new path, one in which being close to her children and building a business would match.
Upon some deep soul searching, Stoian started reading and devouring a lot of books on financial planning and online marketing.
"I started reading heavily when I was pregnant, and I knew that building an online business was becoming a very viable option already," Stoian said. "I learned a lot about Dave Ramsey, the financial guru, so I implemented his financial advice to help me manage my money better."
Stoian successfully used Ramsey's cash envelope system to save $80,000 and learn how to budget.
Remember: This is the same woman who was pregnant and jobless.
"I learned a lot about Russell Brunson, an author and entrepreneur, and consumed everything he'd written (including his latest book "Expert Secrets") so I knew how to collect revenue and find my ideal clients," she said. "There are too many others to mention…but I listened to the experts in my field and I just read what they were reading."
Needless to say, Stoian was a fast learner because she felt a deep urgency to get things done. Her blogging business was doing nicely and she found herself picking up tips and tricks which she shared with her small online community.
What happened from here, though, is a powerful lesson in building upon one success after another.
Leveraging her own education – from books and online courses to paid communities – Stoian started to bring in an income to help support her family.
She then went on to co-found "Create Your Laptop Life," a business which teaches women how to replicate Stoian's own business success.
For Stoian, her hard work, tenacity, and willingness to give and share what she learned along the way reached a new mountaintop in March this year. She earned six figures for the first time.
The keys to her success definitely include hard work, broadening her own education, and learning how to blend it all together successfully.
"I spent nine months building out my business in the evenings while I worked my new job during the day," she said. "In those 597 days, I got remarried, had a baby, and built a business."
Stoian was determined to not let her children down again through her own circumstances.
"I still get teary-eyed when I realize I've created a firm, solid guarantee in life for each one of my children," she said. "Now that I know that I have the ability to bring in hundreds of thousands of dollars each year, I can finally and sincerely promise them nothing like that will ever happen to us again."
There is a bigger piece, though, for her. It's around empowering women to take the risk and build a successful business.
Stoian wants women to know "that knowledge is power."
"Accruing knowledge doesn't come at a price anymore when you're a woman," she said. "The days are gone where not being a member of the boys club automatically excludes us from learning or studying. Nothing stands in our way unless we let it.
"Yes, we have different challenges," she said. "Many are harder. But knowledge and connecting with like-minded people will change your world. You can't get anywhere without supporting and being supported."
Giving and sharing one's knowledge is an important point Stoian drives home to her community.
"You don't need to challenge the status quo – just go around it, find a new path and be more successful than the people in business who hoard information and resources," she said. "Do the research and join a new tribe or village. They're all out there, waiting for you with open arms."
Ultimately, Stoian truly hopes other women will see what her success can mean for them.
"It means you can build a freelance business even if you have a full-time job right now," she said. "It means you can figure out a way to make it work, even if you have young children. It means that persistence and patience, as unsexy as they may be, do actually work. It means that people who are driven by a force other than money actually have more of a chance of weathering the ups and downs of business building. Because you know your 'why,' you just need to stumble on your 'how.'"
Personally, Stoian "proved to myself what an absolutely unstoppable force a mother can be…a mother who wanted to provide for her children, and give them their perfect forever home."
Stoian donates portions of her earnings to charities including Girls Who Code, Women for Women, Girls Not Brides, and many more.
And yes, she still reads every day.
Her focus, determination, caring heart, and willingness to share her journey have already turned a lot of women's lives around. She knows there are more waiting in the wings, too.
Support HuffPost
The Stakes Have Never Been Higher
Related
Popular in the Community