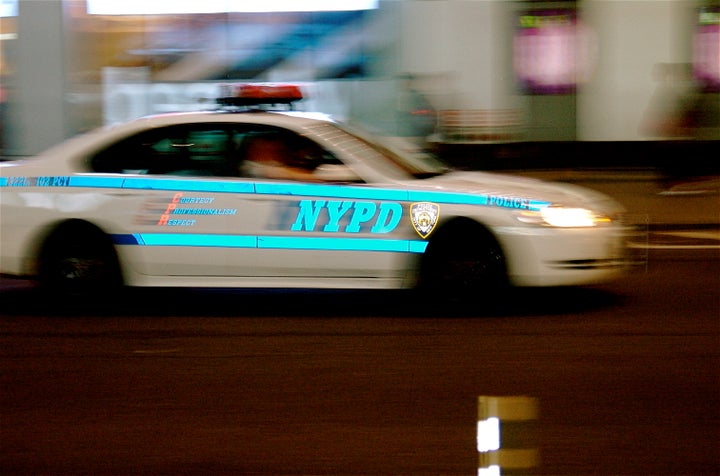 The practice of manufacturing artificially low crime rates increased substantially after 2002 under Mayor Michael Bloomberg and his police commissioner Raymond Kelly. New research based on interviews with 2,000 retired police officers from the NYPD reveals pervasive, system-wide corruption of criminal records and police practices. This research suggests that concern with the department's reputation for reducing crime, much more than with public safety, drives police policy.
Mountains of scientific evidence supporting this are explored in The Crime Numbers Game. The bulk of the book's evidence came from a survey of 500 retired police officers ranked captain and above, as well as from in depth interviews with over 40 retired and active officers.
A new survey of former NYPD officers includes 10 police chiefs, 36 inspectors, 63 captains, 262 lieutenants, 382 sergeants, and 1,154 patrol officers and detectives. The survey asked officers if they had witnessed words being changed in crime reports or observed other unethical efforts to downgrade serious crimes to lesser offenses. Using the officers who retired before 1995 as a baseline, the survey found that 25 percent of those officers had personally observed unethical crime reporting. Only 28 percent of those who retired between 1995 and 2001 had observed these activities.
However, in the Kelly/Bloomberg era (2002 and after) over half the officers -- 51 percent -- had observed the intentional misclassification of serious crimes as petty offenses and other unethical practices, typically multiple times. Officers also reported that since 2002 they had experienced unusually strong pressures from supervisors to downgrade crimes and keep crime numbers low.
The consequences of downgrading or not reporting crimes can be severe. For example, in 2010 recently retired Detective Harold Hernandez revealed to Village Voice reporter Graham Rayman that a series of sexual assault-robberies in Washington Heights had been downgraded from serious felonies to misdemeanors. As a result, the NYPD missed the crime pattern and allowed a sexual predator to remain at large for at least two months and to commit six more rapes.
More evidence came from numerous NYPD whistleblowers. Since 2010 officers Adrian Schoolcraft, Craig Matthews, Frank Polestro, Adyl Polanco, and Vanessa Hicks have talked openly to reporters and TV cameras about the routine downgrading of crimes and the use of illegal arrest quotas by the NYPD. Not surprisingly, they have been punished by the department for doing so. Other officers have discussed confidentially the pressure to keep numbers low with reporters and researchers (including the authors).
It is important to understand that the official crime rate is a powerful indicator of crime in New York and a broader gauge of how the city is doing. The mayor and other officials, the real estate and tourist industries, and the top brass at the NYPD all have a strong interest in keeping the crime numbers low.
This research also indicates that the corruption of crime reports is a consequence of the misuse of Compstat (the NYPD's computerized crime reporting and mapping system introduced in 1995). Ironically, this innovative management accountability system, which was designed to reduce crime, has become twisted. Compstat now serves as a powerful mechanism to ensure that downgrading permeates the whole department.
At weekly Compstat crime strategy meetings, commanders are held accountable for crime in their precincts. When used in a community-oriented and problem-solving fashion, this makes great sense. But when the upper echelon's ability to keep tabs on the crime rate and closely monitor officers and precincts is coupled with pressure to keep crime numbers low, the Compstat system is turned on its head.
There is now a clear message emanating from the top commanders at police headquarters: make many stop and frisks, write many summonses, make many arrests for petty offenses, and downgrade serious crimes. In other words, the NYPD seeks to keep the serious crime numbers low while showing lots of officer activity. The NYPD's 50,000 marijuana arrests, 600,000 summonses, and nearly 700,000 stop and frisks do little or nothing to make the city safer. Indeed, this unnecessary activity alienates communities and hurts the NYPD's ability to fight serious and violent crimes.
This strategy does not involve intelligence gathering, surveillance, or community involvement -- nor does it make good use of Compstat. This is a policy created to maintain appearances, not to catch dangerous criminals. When the NYPD protects and serves its reputation for reducing crime, it does not protect and serve the people of New York; these are conflicting priorities.
In the next year New Yorkers have an opportunity to effect change. The mayoral race is heating up as opposition to the NYPD's racially-biased stop and frisks, marijuana arrests, and other practices intensifies. As the New York Times and others have suggested, this is an excellent time to install a federal monitor or inspector general with powers to investigate and supervise the NYPD's practices.
_____________
Eli B. Silverman is coauthor of The Crime Numbers Game: Management by Manipulation and professor emeritus John Jay College of Criminal Justice.
John A. Eterno is coauthor of The Crime Numbers Game: Management by Manipulation and professor and associate dean of criminal justice at Molloy College in Rockville Centre, New York.
Jesse P. Levine is a researcher for the Marijuana Arrest Research Project and a student at City University of New York School of Law.
Related
Popular in the Community