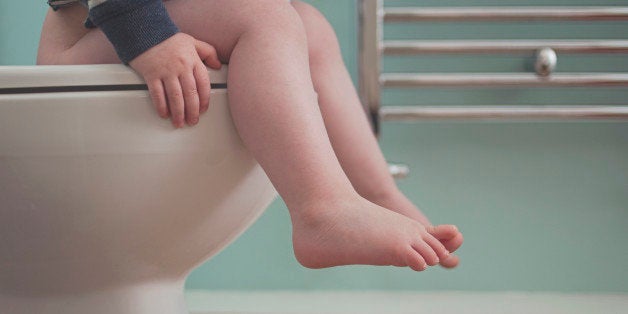 California will become the first state in the nation to require low-flow toilets in virtually all homes, apartment houses and businesses under a law that begins to take effect in January, officials say.
The water-conserving measure requires low-flow toilets, shower heads and interior faucets for single-family homes exceeding 20 years in age; homes built after that date already have them.
Owners of single-family homes built before 1994 -- a number near 172,000 in Ventura County -- would see an immediate impact if they remodel and don't have the fixtures.
Starting Jan. 1, they won't be able to get final approval for a variety of home improvements -- from replacements of windows to a room addition -- unless they have low-flow plumbing fixtures throughout their properties.
By 2017, the law requires all pre-1994 homes to be retrofitted with low-flow plumbing fixtures plus disclosure of noncomplying fixtures when owners sell. Businesses and multifamily buildings also must disclose whether they meet the law when selling property by that date.
Building inspectors say they won't become "toilet police," but they do expect toilets to be replaced as people sell their homes and do renovations.
"There's no language that compels local building departments to write letters and knock on people's doors," said Jim MacDonald, building and safety director for unincorporated county territory. "I don't think the law anticipates there will be 100 percent compliance."
Local building officials are already trying to get the word out and come up with a consistent policy for the entire county, MacDonald said.
"We hope by the end of October to get announcements to all water users that this is coming," he said.
MacDonald said he has asked for a legal opinion to determine whether he can exempt home improvement projects up to $1,000 in the unincorporated territory. The new law is silent on the matter.
Under federal law enacted in 1992, low-flow toilets became standard. But the California law is believed to be unique in requiring them in virtually all structures. There are no exemptions for poverty, although some water districts offer rebates that partially offset the cost and others believe environmental groups may offer help.
Carolyn Schaffer, a Metropolitan Water District specialist who helped develop the law, said she knows of no other state that was imposing a universal requirement. As policymakers debated how to expand use of low-flow devices, they settled on the idea of deadlines -- 2017 for homes and 2019 for commercial buildings and apartments.
Coupled with regular attention to leaks, replacing high-flow toilets can cut per-person water use by 35 percent, estimates show.
In 2009, the year the measure passed, Gov. Arnold Schwarzenegger proclaimed a statewide emergency due to drought and asked Californians to cut their water use by 20 percent. The need is still strong, said Bob Muir, spokesman for Metropolitan, a consortium of 26 cities and water districts that provides drinking water to nearly 19 million people, including 630,000 in Ventura County.
"Certainly conservation is a key resource for Southern California," he said. "The region itself conserves, recycles and recovers about a billion gallons of water a day and we need to have that continue."
The new rules give owners of commercial property or multifamily buildings more time and arguably more latitude. They have until 2019 to make sure water-saving toilets, faucets, shower heads and urinals are installed in their properties.
Starting in January, those owners must replace noncomplying fixtures serving an area being renovated but only if the cost of the renovation exceeds $150,000. They must retrofit the entire building if they make an addition exceeding 10 percent of the floor space. They must replace all inefficient fixtures in a room where they are making improvements.
But there is no dollar exemption for homeowners. Currently, they must replace high-flow fixtures only if they are remodeling a bathroom, MacDonald said. The new law requires it when they are making an alteration to any part of the house requiring a permit, he said.
Ventura's building official, Andrew Stuffler, said economic hardship also will be an issue.
"The other challenge is going to be those folks who can't afford to go and buy four or five new fixtures and pay to install them," he said. "What are they going to do?"
Low-flow toilets cost $100 to $800 or more, with labor costs dependent on whether a plumber has to be hired or the homeowner does his own work, building officials said. Some water districts offer rebates of $50 to $100, officials said.
The move could save about $1 to $2.50 a month on an average homeowner's bill, according to the Casitas Municipal Water District. Spokesman Ron Merckling said replacing one toilet could save the homeowner 10,000 gallons of water a year and close to double that for a second toilet.
Some of the first low-flow toilets introduced in the 1990s didn't really save water because they required more than one flush, critics said. Schaffer said the low-flow toilets have improved dramatically since then and now are required by the state to average 1.28 gallons per flush.
"There's a high level of satisfaction," she said. "It's what's required for new construction."
With universal adoption of low-flow toilets, there is some concern that plumbing systems could back up more easily. A certain volume of water is required to transport waste to the treatment plant, said Mark Norris, manager of the Triunfo Sanitation District, which serves about 40,000 people in the Thousand Oaks, Lake Sherwood and Oak Park areas.
"The less water, the slower the water flows," he said. "If you were to ask most people in the wastewater business, there is a potential downside to the low-flow plumbing fixtures."
Plumber Steven Vior said there's often a mismatch between the plumbing systems and the toilets.
"It's not so much that the toilets are not functioning properly," he said. "It's that the plumbing system is not made to have only that little bit of water."
Schaffer said that's why there is a plank in the law that allows an exemption if the plumbing system or property is too old or oddly configured to work.
The law also contains exemptions for registered historical sites and buildings with water service permanently disconnected. ___
(c)2013 Ventura County Star (Camarillo, Calif.)
Distributed by MCT Information Services
Related
Before You Go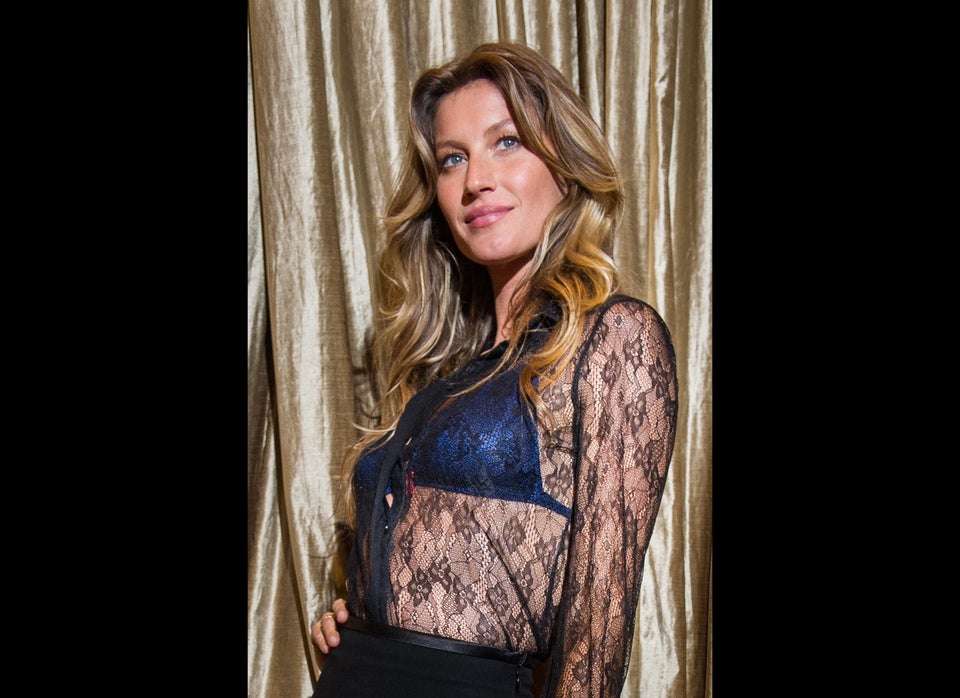 Green Celebrities
Popular in the Community