Families living in poor neighborhoods lost almost everything during the Great Recession, potentially making it more difficult for them to gain a better life in the future, according to a recent report.
Households living in high-poverty neighborhoods saw a 91 percent decline in their overall wealth over the course of the downturn, according to a recent report from the Pew Charitable Trusts. Though low-income families lost less than their richer counterparts in terms of absolute value during the recession, their loss of wealth was much more extreme as a proportion of their total assets: households in high-poverty neighborhoods saw their net worth drop to $3,000 in 2009 from $32,000 in 2007, Diana Elliott, research manager of Pew's Economic Mobility Project, told The Huffington Post.
This wealth drop among low-income families could prevent already struggling households from moving up the economic ladder.
"This could have a potential long-term impact upon economic mobility," Elliott said.
Much of the overall wealth lost during the Great Recession came as a result of plummeting home values, but in high-poverty neighborhoods, home ownership rates are low, according to Elliott. This raises questions about the security of the types of assets in which low-income households often hold their wealth -- typically checking and savings accounts.
"This really demonstrates the need to promote savings and asset building across the income distribution," Elliott said. "This would allow families to have access to resources to weather set-backs such as the Great Recession."
Poor Americans saw a staggering loss of wealth during the recession, but they weren't the only ones who suffered. Overall, U.S. households lost 40 percent of their wealth between 2007 and 2010, according to the Federal Reserve, sending American families back to wealth levels not seen since 1992.
Some, like The New York Times editorial board, have argued that the middle class was hit the hardest by the recession, because unlike the rich most of their wealth was in their homes and, unlike the poor, they couldn't take advantage of the government safety net. Indeed, more than 1 in 3 working families earned 200 percent less than the poverty line in 2009, according to a report cited by In These Times.
Still, it may be the poorest Americans who will have the toughest time bouncing back from their immense loss of wealth. Households living in high-poverty neighborhoods were the most likely to be behind on their mortgage payments, according to the Pew Report.
Making matters worse: The recession left many poor Americans jobless. From 2007 to 2009, women in high-poverty neighborhoods were twice as likely to be unemployed as women in low-poverty neighborhoods, the Pew report found. Twenty percent of low-income men were jobless in those years, compared to 8 percent of their higher-income counterparts.
The recession's impact on economic mobility won't be fully understood "for decades," Elliott said, but the huge wealth loss experienced families living in high-poverty neighborhoods may have lessened poor Americans' already low chances of achieving the American Dream.
"Living in a high-poverty neighborhood is a driver of downward mobility," Elliott said. "If you are a child who is raised in the middle class, you are more likely to experience economic mobility. This is why looking at the effects of the recession on neighborhoods and on wealth loss is really critical for understanding this piece of mobility."
Related
Before You Go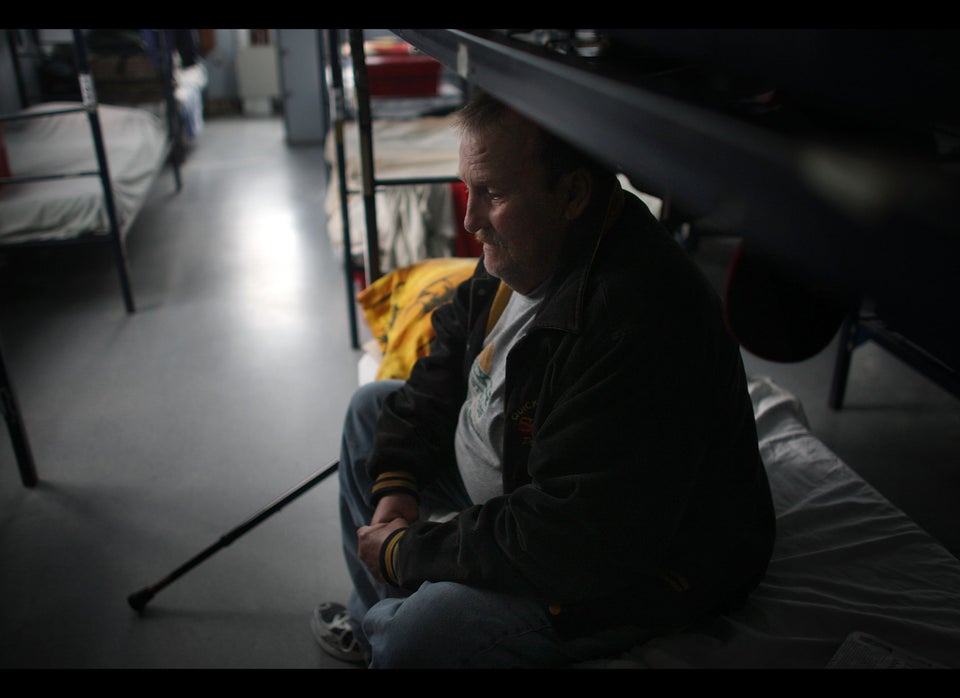 13 Devastating Numbers About Poverty, Income And Health Insurance
Popular in the Community