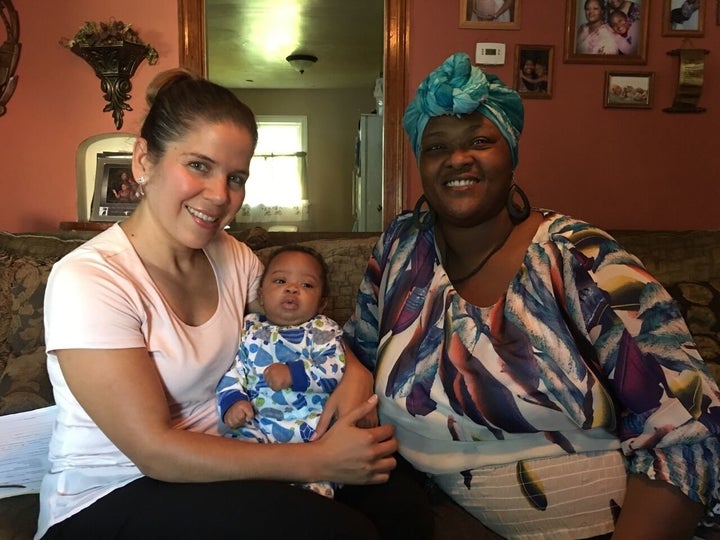 As first-time mom-to-be Ashley Crawford made her way into a pregnancy support group meeting in Fort Wayne, Indiana, several months ago, she wasn't thinking about how the 32-ounce cup of sweetened iced tea she was drinking might affect her health.
"I was in my first trimester, and I didn't know much about nutrition for pregnant women," she told HuffPost. "I didn't know how much sugar and sodium there are in drinks like that."
During the group discussion, Crawford, 30, met social worker Jack Martinez, who would end up being her counselor during her pregnancy.
"She had this great energy and was really excited to become a mom, but there was a lot she needed to learn about prenatal care and how to have a healthy pregnancy," Martinez said. "She had every risk factor I could probably check ― she was obese, she was a smoker and she was also carrying twins."
That day was the first time Martinez talked to Crawford about nutrition and how it can affect a pregnancy outcome. Their conversation had an immediate effect ― on her way out, Crawford didn't hesitate to throw the full drink in the trash can.
"After that class I didn't want to risk my health or my babies' health," Crawford said. "I learned a lot about fetal development, what they could feel and hear during every stage of the pregnancy ― it was just amazing."
Educating pregnant women is a huge part of what Martinez does for Healthier Moms and Babies, a nonprofit that started in Allen County, which includes Fort Wayne, in the mid-1990s. The group works with low-income women who are Medicaid recipients "throughout their pregnancies to provide prenatal care," said Paige Wilkins, the group's director. The group offers "education on the development of their babies, knowledge of their bodies and help recognizing the signs of preterm labor," she added.
Its services include home visitations, as well as the support group sessions that Crawford attended. The organization is part of a big trend in the state where nonprofits are stepping in to fill a gap in the health care system.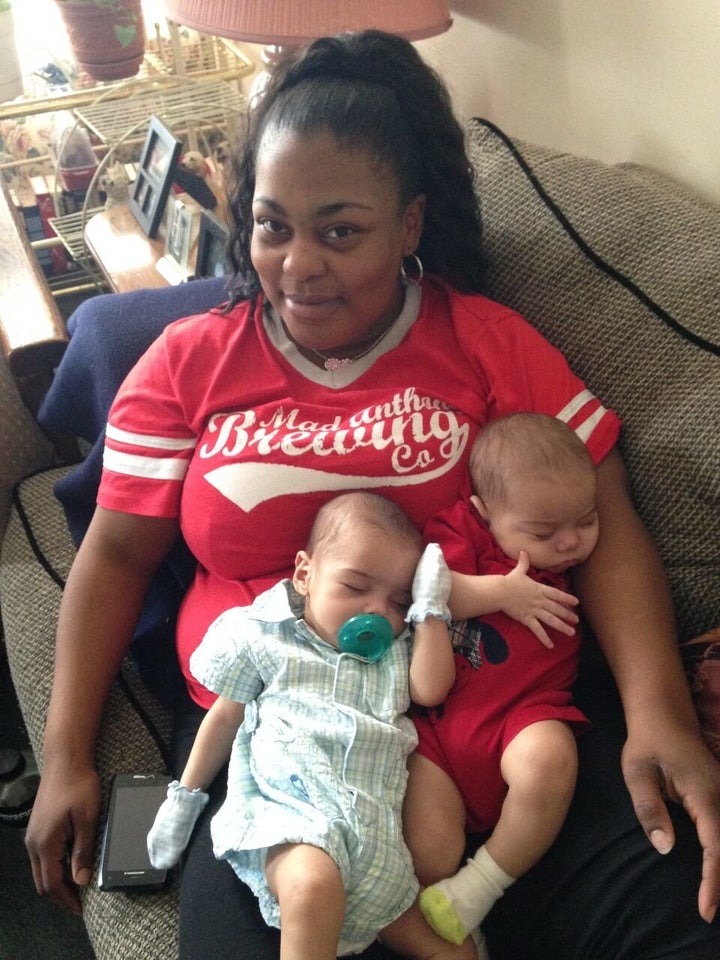 "A huge problem in Indiana is that it can be a real challenge for people to find access to care," said Dr. Marcee Everly, a certified nurse midwife and teacher at the College of Health and Human Services at Indiana State University. "A lot of our rural hospitals don't provide labor delivery services anymore, so many patients have to travel some distance just to find an OB provider ― and the transportation we have doesn't make that easier."
According to Everly, local organizations like Healthier Moms and Babies offer the support and accessibility many women need to commit to a healthy pregnancy lifestyle. Even still, risk factors can often complicate outcomes.
"I had to quit my job because of the high pelvic pressure caused by the weight I was carrying," Crawford told HuffPost of her pregnancy. Still, she was able to give birth without any major health issues.
"We worked with Ashley, and her blood pressure remained good and she never became gestational diabetic at all," Martinez said. "She now has two healthy boys that she is raising really well."
However, not everyone has this kind of outcome. One of the biggest problems Healthier Moms confronts is that some women don't recognize the signs of preterm labor, and by the time they reach the hospital, it can be too late to save the baby or avoid complications, Wilkins said.
Dr. Heather Wolfe, a pediatrician who works in Lutheran Children's Hospital in Fort Wayne, says a lack of information is the main problem.
"Many women don't know the signs of preterm labor," she told HuffPost. "When it's very early in the pregnancy, they assume what they're feeling is normal, and when they realize something is wrong, many don't have the language to explain to the doctor that this is what can be happening."
The problem is exacerbated because some rural hospitals don't offer comprehensive labor and delivery care, Everly said.
"If the woman is in preterm labor and she goes into a hospital that doesn't have a NICU, they might give her medication to stop the contractions," she said. "But if that doesn't work, she has to be transferred to another hospital while there's a continuing labor going on that is getting harder to be reversed."
As of 2015, Indiana had an infant mortality rate ― death within the first year of life ― of 7.3 per 1,000 live births. That was higher than the overall U.S. rate of 5.9 deaths per 1,000 live births.
The problem is especially acute in some of Indiana's black communities. "If you look at rates [for] African-American babies ... they are two times more likely to die than white babies in Indiana," Wilkins said.
HuffPost is hitting the road this fall to interview people about their hopes, dreams, fears ― and what it means to be American today.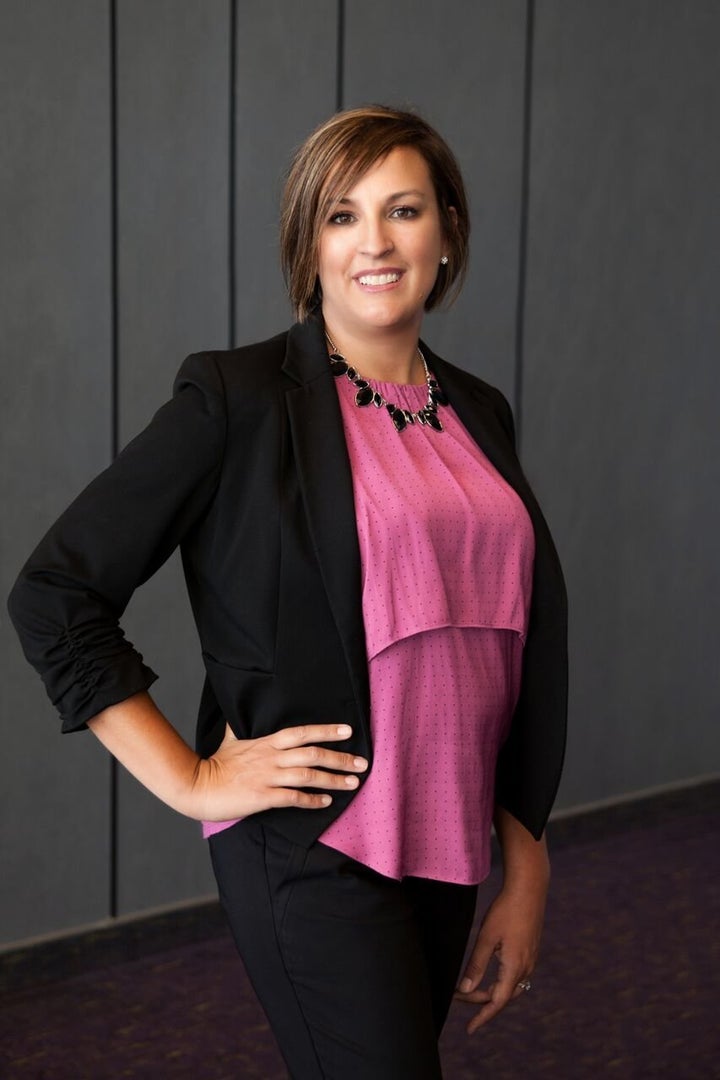 All of the Healthier Moms clients last year were Medicaid recipients and at or below 130 percent of the federal poverty level. There are several factors that contribute to disparate pregnancy outcomes for this group.
A 2016 study from the U.S Department of Health and Human Services found that 29.2 percent of pregnant women paying for health services using Medicaid were obese ― the highest rate among the different sources of payment for pregnant women in the U.S. Obese women can have a higher chance of premature birth, as well as other pregnancy risks.
Wolfe said that in her experience, the fact that unhealthy food is more affordable and more readily available tends to make it the primary choice for low-income moms ― leading to issues like increased cholesterol and over time, obesity.
"You can notice that while during your grocery shopping ― it is more expensive to eat really healthy, particularly for the lower income families," Wolfe said. "A box of mac and cheese is cheaper compared to all the ingredients you have to buy to make a good, healthy soup."
Smoking is another big risk factor ― and among the state's Medicaid population, a study found that 30 percent of pregnant women were smokers.
For many low-income black women, the problem is a lack of adequate access to prenatal care, Wolfe said. "Our black moms get first trimester prenatal care at a much lower rate," she said.
Healthier Moms is trying to step in where the health care system is failing many of these women. Paige Wilkins, the director of the nonprofit, has been working to expand her organization's outreach and improve pregnancy outcomes for more moms. In the past year, Healthier Moms provided services to 235 women and welcomed the births of 109 babies under its program. Despite dealing with 343 risk factors, only 8 percent of the newborns had to be admitted to a neonatal intensive care unit.
Through Healthier Moms, Wilkins works directly with nurses and social workers like Martinez to teach mothers-to-be how to track fetal development by doing kick counts, for example. The organization also provides guidance on when to call a doctor and how to provide a safe environment for babies. One of the most important classes includes cautioning women about unsafe sleep environments, which is one of the leading causes of infant mortality. One of the main challenges the organization is focusing on tackling is increasing the number of breastfeeding moms in the program, which was at 55 percent last year.
Healthier Moms had a budget of about $300,000 last year and has a staff of five, including Wilkins. They take turns visiting homes to make sure the women they're working with have a safe place to live, are not experiencing any form of domestic abuse, are paying their bills on time and are getting access to enough resources, from clean water to mental health care.
In the past year, the group made 825 home visits, and 93 percent of the moms in their program kept their prenatal appointments.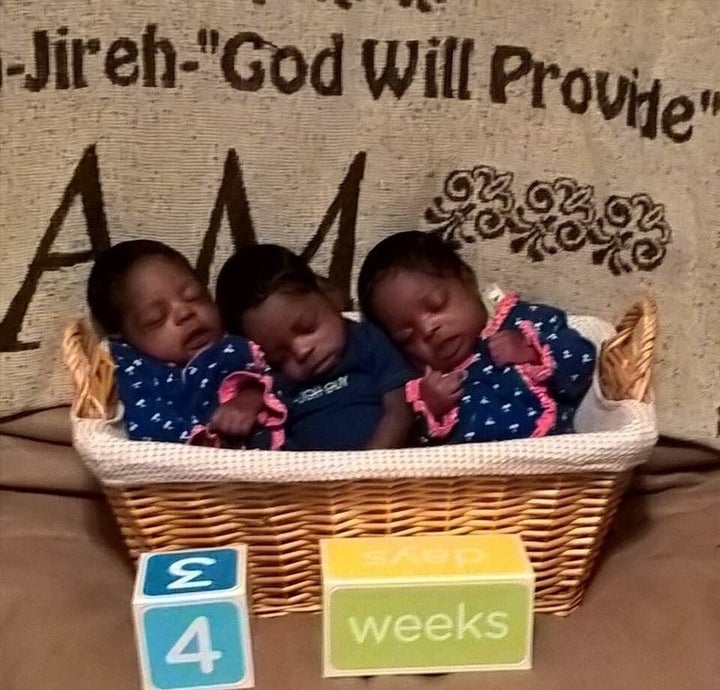 "For all the pregnant women who are struggling out there, don't hesitate to seek help," new mom Crawford said. "They helped me so much at Healthier Moms and Babies and they will help you too ― no matter what, they have your back."
The group also deals with tragedy ― and provides support for women who lose babies during pregnancy.
"Last year we had a mom who lost a baby at about 26 weeks," Wilkins said. "It was all very hard on her and we continued to work with her to make sure that she had the support she needed to help her cope with that loss, not only emotionally but financially as well."
Wilkins hopes to expand the group's reach by adding programs to educate the partners of the women it is serving and to amplify its mental health assistance.
The nonprofit recently received funding from the Indiana Department of Health to start a Nurse Family Partnership in Allen County. With the new money, eligible mothers will be able to stay in the program until their child's second birthday instead of only three months after birth, which is the organization's current limit.
"I think collaboration is key" to solving the lack of support for many low-income pregnant women, Wilkins said. "We need to work together."
Martinez agrees. "It's amazing what you can accomplish just by being there and offering a little bit of support," she said. 
REAL LIFE. REAL NEWS. REAL VOICES.
Help us tell more of the stories that matter from voices that too often remain unheard.