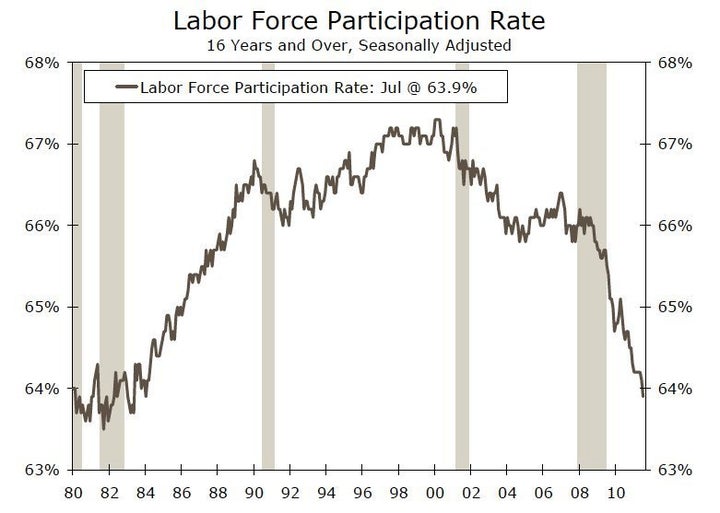 The jobs crisis may be even worse than it seems.
Times are tough for the nation's unemployed, and many have given up looking for work, dropping out of the labor force. The high unemployment rate of 9.1 percent would be even higher if it included the unemployed workers who have gotten discouraged, a new report from Wells Fargo Securities Economics Group contends. Currently, only 63.9 percent of the population is considered a member of the labor force, the report says.
The dropouts contribute to what's now the lowest labor force participation rate in 30 years.
The average worker will drop out of the workforce after 20 weeks of looking for a job, the report says. That's better than in 2007, when the average worker looked only 8.5 weeks. But there are still 13.9 million people unemployed in this country.

Perhaps more worrisome, the average duration of unemployment is at its highest mark in history -- 40 weeks. That means more and more people are relying on other means of income such as government hand-outs and support from friends and family.
Long-term unemployment is also of significant concern given current trends in hiring. Those employed stand a much better chance of getting hired than job-seekers who are unemployed.
In fact, the prevalence of help-wanted ads that stipulate applicants "must be currently employed" has become so high that a report addressing the issue was recently released by the National Employment Law Project. This trend has only contributed to long-term employment, and now nearly 6.3 million members of the workforce have been out of work for six months or more.
Worse, it seems there's little legislation addressing the issue on the horizon, despite a recent poll from the National Employment Law Project which found that 63 percent of respondents support a law "making it illegal for companies to refuse to hire or consider a qualified job applicant solely because the person is currently unemployed."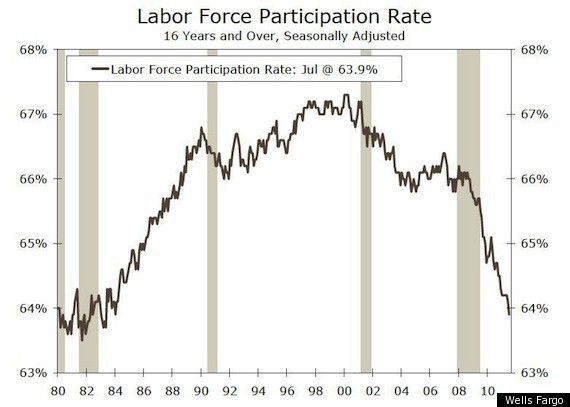 Support HuffPost
The Stakes Have Never Been Higher
Related
Popular in the Community