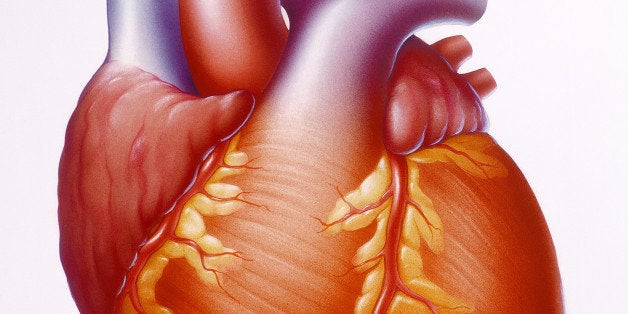 Men with low testosterone might be at a greater risk for developing or dying from heart disease, a new review of research suggests.
Researchers found some sort of relationship between heart disease and low testosterone, but were unable to identify strong links between testosterone and atherosclerosis, nor testosterone and heart attack.
"A specific pathogenesis did not come forward, but perhaps less frequently investigated events may play a role, such as thrombosis where a blood clot develops in the circulatory system or arrhythmia, where there is a problem with the heart beat or rate," study researcher Johannes Ruige, M.D., Ph.D., of Ghent University Hospital in Belgium, said in a statement. "Based on current findings, though, we cannot rule out that low testosterone and heart disease both result from poor overall health."
"On the one hand, a modest association is suggested between low endogenous T and incident cardiovascular disease or cardiovascular mortality, implying unrecognized beneficial T effects, residual confounding, or a relationship with health status," the researchers wrote in the study. "On the other hand, treatments with T to restore 'normal concentrations' have so far not been proven to be beneficial with respect to cardiovascular disease; neither have they definitely shown specific adverse cardiovascular effects."
Testosterone is a male sex hormone that plays an integral role in sexual drive, bone health and sperm production. However, having low levels of testosterone can lead to decreased energy, decreased sexual drive, erectile dysfunction, depression and reductions in lean body mass. Some studies have also suggested that low testosterone is linked with Alzheimer's, obesity and premature death. Low testosterone is especially common among men with diabetes.
Recently, a study in the New England Journal of Medicine suggested that some aspects of "male menopause" typically attributed to low testosterone may actually be caused by low estrogen levels.
"A lot of things we think are due to testosterone deficiency are actually related to the estrogen deficiency that accompanies it," study researcher Dr. Joel Finkelstein of Massachusetts General Hospital, told the Associated Press.
Popular in the Community