 This Black Friday the lives of low-wage retail workers were thrust into the spot light as employees of a variety of stores weent to work on Thanksgiving Day and strikers descended on Walmart stores in 100 cities.
Some important and troubling statistics:
63 percent of female retail workers qualify as low-wage.
26 percent of low-wage retail workers are in total or near poverty.
89 percent of people in poverty with low-wage retail jobs contribute at least 50 percent of their family's income.
The average full-time retail worker makes 14.42 an hour, while the average full-time low-wage retail worker makes9.61 an hour.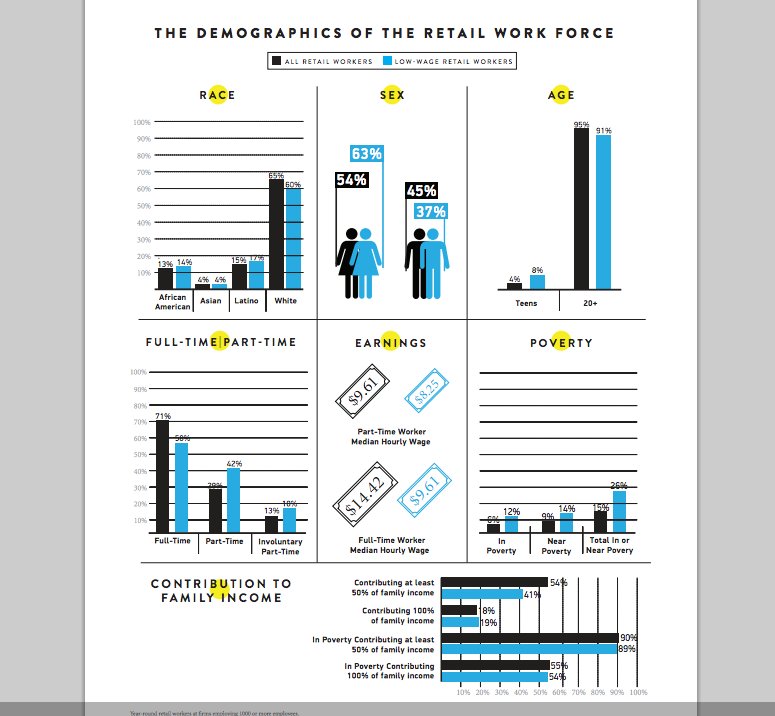 Related
Before You Go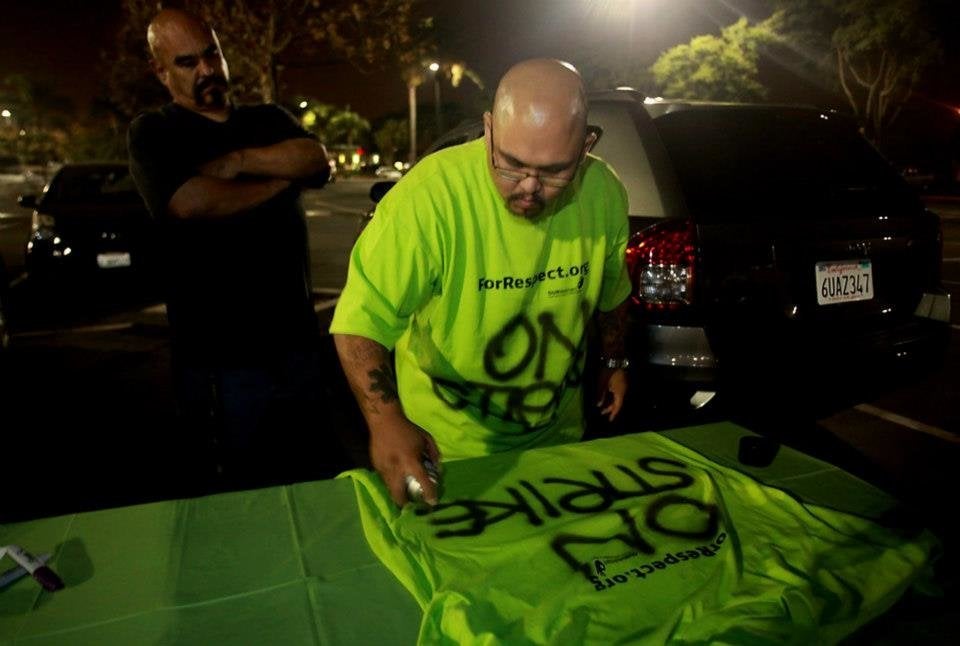 First-Ever Walmart Strike, Oct. 2012, LA
Popular in the Community