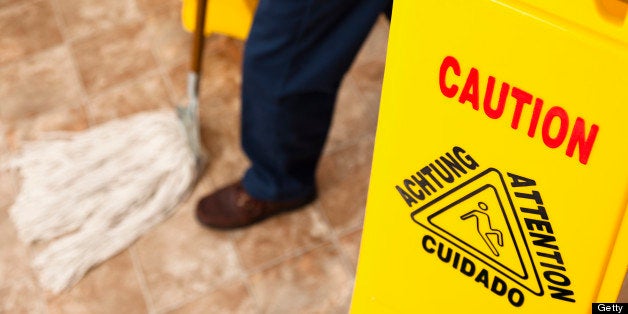 If there's an economic recovery going on, Elizabeth Castillo hasn't seen the fruits of it.
Castillo, 58, works as a home health aide in El Paso, Texas, caring for elderly and disabled clients. She's managed to hold down her job throughout the Great Recession and its lingering aftermath, but she finds herself falling behind. Castillo hasn't seen a meaningful raise since the recession started.
Despite roughly 30 years of caregiving experience, Castillo earns between $7.50 and $8 per hour, depending on which of two agencies she's clocking in for. Her last raise came three years ago, when one agency bumped her up from the federal minimum of $7.25 to $7.50. Her decades of work warranted a quarter more per hour than her less seasoned colleagues, she was told.
That now-distant raise put an extra $6 or so in her pocket a week -- not enough to keep up with the rising cost of living, she found.
"I try not to think about it," Castillo said. "I just learn to live with the situation. I know it's hard. But I try to be positive, not negative."
Castillo is one of millions of low-wage workers who have been gainfully employed during the long economic downturn yet are still victimized by it. Few classes of workers are doing especially well at the moment, but those who were already at the bottom of the wage scale find themselves slipping more than others.
According to a recent analysis by the National Employment Law Project, the biggest losses in real wages during the economic recovery have been concentrated in low- and middle-income job categories. In other words, any nominal raises that many workers received have been wiped out by inflation, essentially leaving them with less money to cover their bills. (These workers also took a sizable hit earlier this year with the expiration of the temporary payroll tax cut, which had been lowered by 2 percentage points for two years as a stimulative measure.)
Castillo and her fellow home health aides happen to be among the biggest losers. Their real income fell by a full 5 percent between 2009 and 2012, according to NELP's analysis of data from the Bureau of Labor Statistics. Other occupations that have been socked include restaurant cooks (-7.1 percent), food preparation workers (-5.2) and maids and housekeepers (-5.0). Many retail and food workers have seen their inflation-adjusted incomes fall even though their industries are actually adding jobs.
In the short term, the stagnation boils down to a simple lack of bargaining power on behalf of workers, said Heidi Shierholz, an economist at the Economic Policy Institute. With unemployment still high at 7.6 percent, workers who are desperate for jobs don't have the power to wrangle much more pay out of their bosses. As a result, companies don't necessarily need to offer raises that even keep up with inflation in order to keep their workers.
And the bargaining power is disproportionately weaker among workers in low-pay industries. As EPI research has shown, in an improving job market, wages tend to increase at a slower rate among low-wage workers than among middle- and high-wage workers.
"When your employer knows you don't have outside options -- and this is not a moral judgement here -- they just don't have incentives to pay you big wage increases or even fair wage increases to keep you," Shierholz said.
"I don't expect unemployment to get down to levels where workers see better bargaining power for years," she added.
The NELP report suggest two longer-term contributing factors -- shrinking union density, which dropped to a historic low of 6.6 percent in the private sector last year, and a stagnant minimum wage, which has remained at $7.25 per hour since 2009. President Barack Obama has proposed raising the federal minimum wage to $9 and pegging it to inflation, while congressional Democrats would like to see it set higher, at $10.10.
Maricela Flores, who cleans Target stores in Minnesota for a contractor, said even a $9 minimum wage wouldn't get her to where she needs to be. Flores earns $8 per hour for about 40 hours of work a week. Her biweekly check comes to about $550, leaving her eligible for food stamps. The Mexico native hasn't seen a raise since starting her new job last year, and she doesn't see many better options out there at the moment.
"I have worked for other companies where I was making $11 or $12 an hour. The wages are lower now," Flores said in Spanish through an interpreter. "I've looked for other jobs that pay better, but all of the cleaning jobs I've looked at are between $7.50 and $8.50 an hour. They're all low-paying jobs. That's all that's out there."
The stagnant wages in retail and restaurants have helped fuel labor-backed protests in cities across the country, first with small walkouts at Walmart stores last fall and more recently with rolling one-day strikes by fast-food workers. The latter have demanded a $15 living wage, or nearly double what many such workers currently make. Several workers have told HuffPost they've seen modest pay gains since going out on strike and publicly protesting their employers.
David Williamson, a custodian at an Embassy Suites in Irvine, Calif., said his most recent raise came only after he and his co-workers in the housekeeping department decided to pressure their employer, an outside hospitality management company. After years of negligible raises -- "15 cents here, 20 cents there," Williamson said -- he and his colleagues started sending delegations to their supervisors.
"On our lunch breaks, we'd be in the cafeteria, asking everyone how many years they'd worked and what they were making an hour," Williamson said. "We got that on a big tote board, and we turned it into our [human resources] department."
Periodically, a group of workers would walk into the supervisor's office, state their years of service and current pay rate and argue that they were worth more. A lot of the employees were earning just $9 an hour, leading many of them to support unionization, Williamson said.
Earlier this year, Williamson said he was told he and his colleagues would finally be getting more significant raises. For many of them, the raise was worth about $2 an hour. Williamson was bumped more than a dollar, to $11.85 -- not enough to support himself and his wife, but better than what he was making before. Had they not agitated, Williamson suspects he never would have seen that raise in the current job market.
"There's no way any company in their right mind would have done that without being pushed," he said.
Before You Go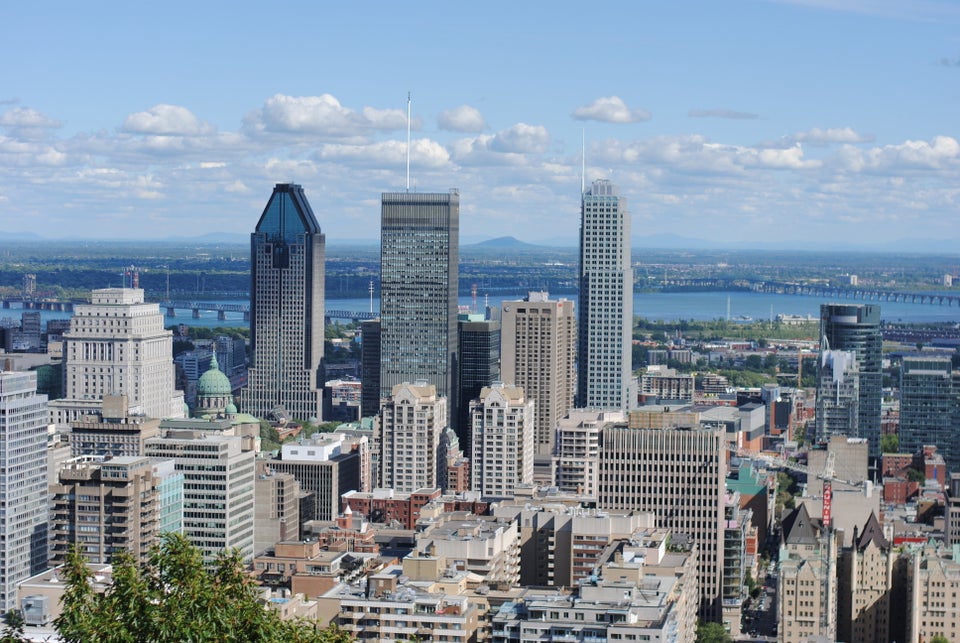 Countries With A Higher Minimum Wage Than U.S.
Popular in the Community